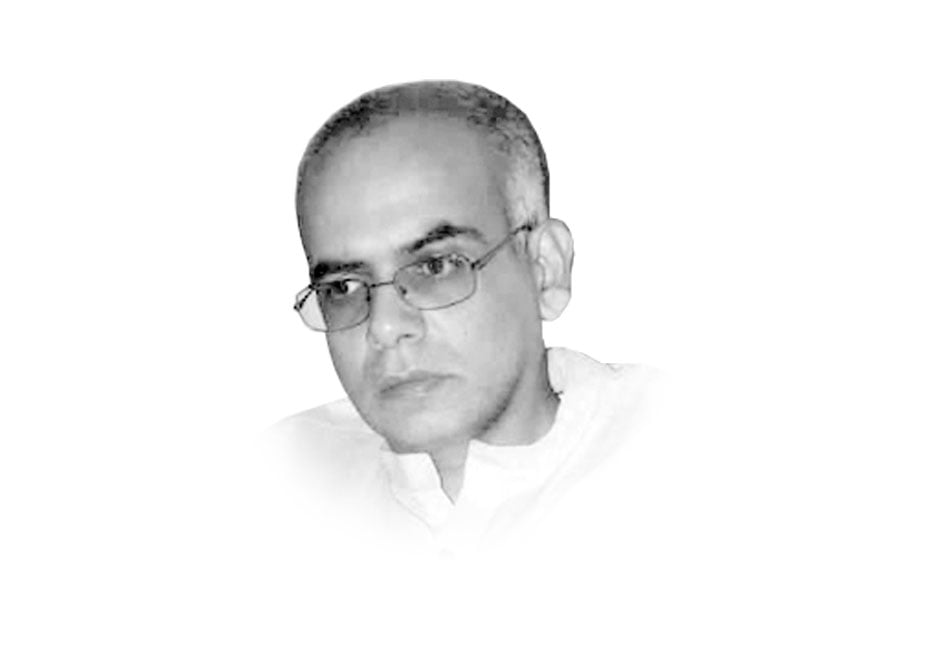 ---
The United Nation's Intergovernmental Panel on Climate Change (IPCC) has released another major report on climate change, which warns of a "code red for humanity" given the rapidity of climate change and the evident apathy to contend with its threats. While the IPCC report has issued an ominous warning for the global community, it forecasts for South Asia are particularly troubling.
Overall, South Asian countries are predicted to see increasingly hot weather, longer monsoon seasons, alongside severer droughts over the next 20 years, as global warming increases by around 1.5 degrees Celsius.
The threats posed by climate change are no longer hypothetical. Many of the countries in our region have been experiencing havoc caused by a changing climate for several years. Global warming and mismanagement of river systems have led to evident sea level rises and sea water intrusion, posing an impending threat to populous coastal areas of Bangladesh, India, Pakistan and Sri Lanka. Rising sea water has become an existential threat for the island nation of Maldives.
Severe and recurrent flooding and droughts have wreaked havoc on the lives and livelihoods of vulnerable people across the region. Pakistan saw unprecedentedly widespread devastation caused by floods in 2010, which also took a major toll on its economy. Rising temperatures are also instigating glacial melt which will reduce waterflow in trans-boundary rivers of the region, and this danger will not spare landlocked countries like Bhutan, Nepal, and Afghanistan either.
India and Pakistan are ranked high on the list of countries most vulnerable to climate change in the coming decades. This inevitable climate change also has the potential of becoming a 'threat multiplier' in an already extremely dangerous and tense part of the world.
Depleting glaciers and reduced river-flows into the Indus can exacerbate the likelihood of conflict between India and Pakistan. Upper riparian China could also be dragged into this conflict as Tibet is the source of not only the Indus but also the Brahmaputra which flows to India and then into Bangladesh. Climate change also has the potential of worsening domestic grievances within these countries, including Pakistan, where provincial water rights remain an issue of contention.
Without adequate measures put in place to deal with climate change, this growing crisis is likely to exacerbate mass climate-induced migration. These migrant flows can in turn trigger further destabilisation, placing unbearable pressure on already burgeoning megacities and causing refugees to flow across national borders, from Bangladesh into India, and from Afghanistan into Pakistan.
It is still possible to avert the worst of climate-induced disasters through adequate mitigation policies and measures. Many regional countries, including our own, are trying to contend with climate change by initiating massive reforestation drives and other relevant mitigation measures. Yet, enforcement and lack of sufficient funding remain pressing challenges.
Despite recent attention paid to environmental issues by our political leaders, India is still ranked 168 out of 180 countries in the 2020 Environmental Performance Index (EPI). Pakistan is ranked 169 on this same ranking. Researchers at Yale and Columbia universities, who formulated this EPI ranking, maintain that India and Pakistan have a long way to go in terms of accelerating their decarbonisation agenda to address worsening air quality.
Building the capacity of local governments and local communities to become more resilient to varied climate threats may be receiving more recognition now but building effective capabilities on the ground is not easy. Building resilience will take concerted efforts, and an unflinching commitment, which is immune to political manipulation or sabotage.
Moreover, it is at the regional level where cooperative efforts to contend with climate change must be urgently ramped up. Countries in our region need to stop shifting blame for our environmental woes on neighbouring states. Instead, it is vital to adopt a more holistic approach towards management of shared environmental assets including trans-border estuaries, rivers, and even the air which people in adjoining countries must breathe, no matter how militarised or contested their political borders are.
Published in The Express Tribune, August 27th, 2021.
Like Opinion & Editorial on Facebook, follow @ETOpEd on Twitter to receive all updates on all our daily pieces.
COMMENTS
Comments are moderated and generally will be posted if they are on-topic and not abusive.
For more information, please see our Comments FAQ