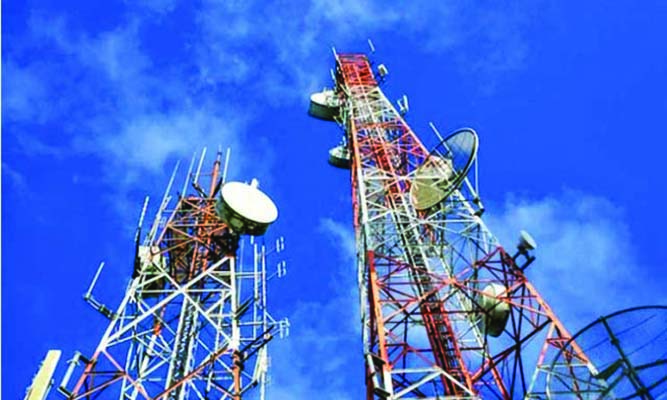 ---
KARACHI:
Engro Corporation has announced that it will enhance its total equity investment in the telecom infrastructure sector to Rs21.5 billion.
In a notice sent to the Pakistan Stock Exchange on Wednesday, the enterprise announced the formation of a dedicated platform for connectivity and telecom infrastructure-related initiatives called Engro Connect Limited.
Engro Connect is a wholly owned subsidiary of Engro and it will hold complete ownership of Engro Enfrashare Limited.
"If Engro Connect/ Enfrashare decides to focus on providing optic fibre infrastructure to connect build-to-suite (BTS) mobile towers, it will emerge as a great opportunity for the firm as well as the country," said ICT expert Parvez Iftikhar in comments to The Express Tribune.
The total equity injection of Rs21.5 billion into Engro Connect will be utilised to expand the BTS tower business under Enfrashare including but not limited to the provision of efficient energy solutions, modernisation of operations and installation of network monitoring solutions.
PTCL's former executive vice president corporate strategy Niaz Malik was of the view that the outsourcing of telecom infrastructure, mainly towers and their operations, was becoming a critical factor amid expansion of the telecom industry.
"The creation of a massive network infrastructure provided a strategic advantage in the beginning to the telecom companies in Pakistan," he said. "However, 70% of the geographical area has now been covered, therefore, the differentiating factor has changed to the quality of service."
Malik stressed that simple tower coverage was insufficient now and marketing, branding, innovation, technology and an efficient distribution network were required by companies to gain an edge over others.
He added that these elements would require the reallocation of funds, establishment of new working methodologies, redesigning of business processes, close analysis of cost structure pertaining to operational activities and creation of a new vision.
This, in turn, translates into reducing the cost of operations in areas which are not providing a comparative advantage and experiencing revenue leakages for telecom firms.
"The investment, injected by Engro into its tower-sharing company, is a prudent move," said Malik.
The digital expansion will continue to transform Pakistan and data will emerge as the key enabler in this regard.
"For Pakistan, 5G is two to three years away, in terms of actual deployment," he said. "The ground reality is that under the circumstances, 5G rollout will prove to be a challenge since the cost of licensing is huge."
SI Global CEO Noman Ahmed Said cherished the launch of the tower-sharing company and said it would lead to exponential growth in Pakistan's telecom sector, particularly in the 3G and 4G subscriber base.
"Such a large-scale operation has not been conducted yet," he said. "It will optimise customer experience and increase connectivity."
Citing research reports, he pointed out that telecom investment had an impact far beyond the industry itself and it would inevitably create diverse opportunities for other sectors.
Published in The Express Tribune, August 26th, 2021.
Like Business on Facebook, follow @TribuneBiz on Twitter to stay informed and join in the conversation.
COMMENTS
Comments are moderated and generally will be posted if they are on-topic and not abusive.
For more information, please see our Comments FAQ