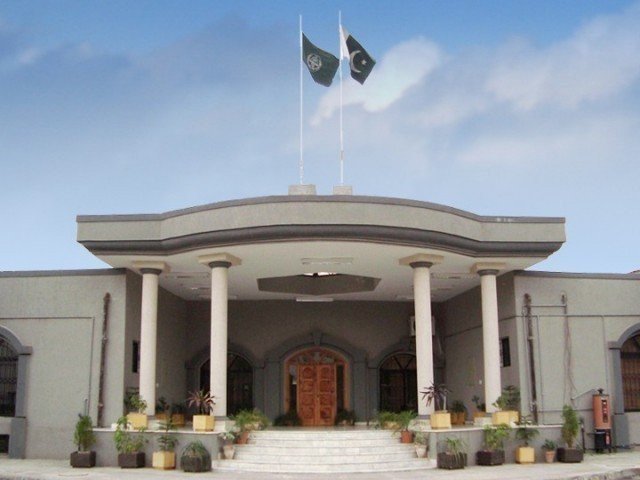 ---
ISLAMABAD:
The Islamabad High Court (IHC) remarked on Wednesday that all institutions are working to protect the interests of the privileged section of society and ordered the Capital Development Authority (CDA) to submit a report after surveying slums in the federal capital.
The authority's counsel said they are giving plots to the slum residents in Alipur Farash. He added that CDA has built the model shelter project while inhabitants of four slums have been given plots there.
The lawyer further stated that some people have settled illegally along Korang Nullah. He said that the dwellers were given notice owing to flood threats during the monsoon season, adding the illegal occupants show up with arms when the enforcement staff goes there.
At this, IHC Chief Justice Athar Minallah said the court must protect the basic rights of the weaker sections of society. He remarked that both the weak and the powerful are equal in the eyes of the law and asked the CDA's lawyer that why the authority failed to fulfil its responsibility.
Read CDA barred from demolishing slums
The chief justice said that there would be no encroachments if the system is functioning as it should while maintaining that construction over a nullah in Sector E-11 brought devastation, questioning who should face action on the non-enforcement of the law.
Justice Minallah told the civic agency's counsel that the authority must ensure that no illegal construction is carried out. He stated that the people living along the nullah have also put their lives in danger, commenting that who will be held responsible in case of a flood.
"You have corrupted the whole system for the benefit of few people. How can there be a rule of law in the capital", he remarked. The chief justice inquired if Islamabad is for the common people or only for the privileged.
He said that only properties belonging to the rich should not be regularised but the law should be enforced without discrimination. Justice Minallah remarked that there would have been no destruction in Sector E-11 if the IHC's 2017 verdict had been implemented.
The hearing of the case was adjourned until September 22.
Published in The Express Tribune, August 26th, 2021.
COMMENTS
Comments are moderated and generally will be posted if they are on-topic and not abusive.
For more information, please see our Comments FAQ