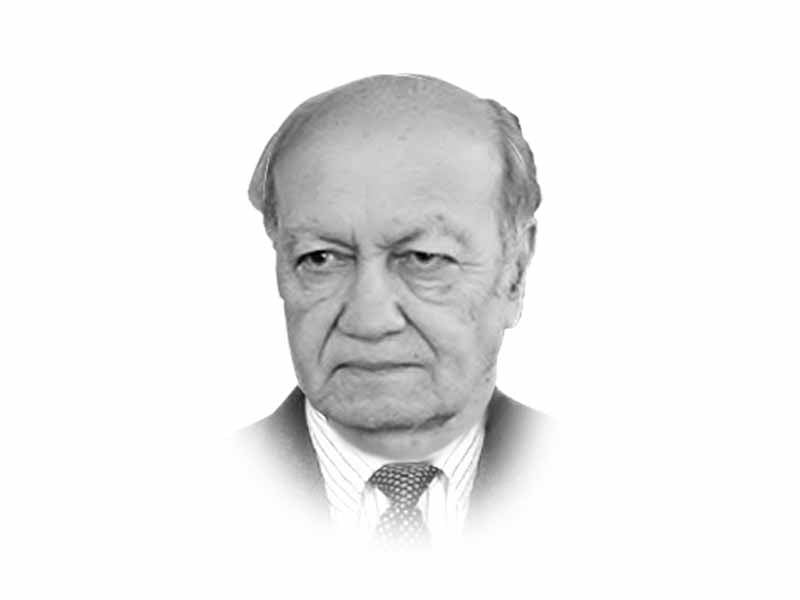 ---
One of the principal characteristics of a superpower is its ability to alter the behaviour of nations or a particular nation, in order to ensure the successful pursuit of its regional and global ambitions. The US after 9/11 launched a major offensive named 'Operation Enduring Freedom' against the Taliban forces as Mullah Omar refused to hand over Osama Bin Laden to them and by virtue of its military might was able to easily overthrow the Taliban regime. And during the last twenty years, the US made massive investment along with its Nato allies to raise equip and train the 300,000-strong Afghan army to support the quasi-democratic government in Afghanistan and counter militant forces. But in reality, as the situation unfolded the Afghan army melted away without giving a fight and the government of Ashraf Ghani is all set to be replaced by a Taliban-led government which seems to enjoy support largely in the rural areas.
US interventions in different countries are well remembered more for their failures than successes. The pictures of US forces withdrawing from Vietnam in April 1975 still remain a memorable but tragic chapter of history. Despite the death and destruction that characterised the military adventure in Vietnam it failed to break the will of the Vietcong. During 1960s Cuba too under Fidel Castro and successive regimes have resisted US domination despite having to pay a heavy price. The irony is that generally countries such as Iran or Venezuela — where the US has brazenly intervened militarily or pressurised these through economic strangulation and strategic isolation for refusing to accept its dictates — have turned inwards and further tightened their hold on their people. So, it is essentially the people of these countries that are its worst sufferers and not the regimes per se. Pakistan too had a taste of US sanctions, not once but frequently, and here too our experience was that the thrust of the punitive measures was borne by the masses. Another aspect of it is that it generates ill will against the superpower and facilitates the challenger, be it China or Russia, to make inroads. A similar pattern is emerging in Afghanistan with China in the lead, and Russia, Iran and Pakistan likely to facilitate the regime's acceptance followed by its recognition. For China, having good relations with the Afghan government is vital for the BRI programme. Besides, China is obviously not concerned about promoting democracy for it considers it to be an internal matter. A recent example of this was witnessed when Beijing rushed to assist Myanmar's military-led government when the Western countries had imposed strict sanctions for overthrowing an elected government.
The US and Western countries too although keep harping on democracy and human rights are selective in pressing for its adherence. Pakistan has experienced this duality of approach frequently since its very inception. Gen Ziaul Haq was a pariah until the Soviet invasion of Afghanistan. Similarly, Gen Pervez Musharraf was treated with disdain until 9/11 when Pakistan sided with the US against the Taliban regime in Afghanistan. One cannot forget those humiliating moments when Bill Clinton addressed the Pakistani nation on our television network in which he mostly sermonised while making sure that Musharraf is kept out. And as soon as 9/11 occurred, Musharraf's fortune changed. These were some of the turns and twists of history that are firmly etched in our memories and are common knowledge. These examples only confirm that if a nation has to change course for the betterment of its people it is not a foreign country even be it a superpower that can alter the direction or transform its destiny.
History also bears witness that when outside powers have intervened, the process of positive change from within has not only been delayed but distorted. And as mentioned earlier, countries like Cuba and Iran turned inwards retarding their political and economic progress. In Syria, President Assad — fearing a regime change sponsored by the US and Western countries — has further tightened his grip on its people and increased their suffering beyond measure. Moreover, the people having suffered due to sanctions bear lasting grudge against the US. For example, in my country I have seldom heard any one blaming the government for inviting sanctions. It is always the US or the West that imposes it, however justified from their perspective these sanctions might be.
Of course, this is not to acknowledge that sanctions have worked occasionally and helped the country by improving governance for the betterment of its people. The Financial Action Task Force (FATF), by placing Pakistan on its grey list, although troubling and one-sided, did force the government to take more effective measures against money laundering, leading to terror financing that led to investigating and prosecuting leaders involved in these activities.
Historical experience shows democratic nations that are accountable to their people are today leading the world in economic and social progress. They are also in the forefront in the race for technological and scientific progress. For these nations, education and health of their people have always been the highest priority. China too, although not a democracy, but only when it accorded the highest priority to education and cared for its people that it was able to make phenomenal progress. Learning from our own checkered past and from the successes and failures of others we need a similar focus. Even the PM whose efforts for a Green Pakistan are laudable should also be accompanied by sermons for an educated and healthy Pakistan. Green Pakistan will not be achievable until the people have a level of education that makes them realise the fallout from global warming on their lives, and successive governments address the curse of poverty that drives them to cut trees to cook their meals.
Our young political leadership has reached the top by virtue of inheritance rather than struggle. More the reason for them to establish their credibility by formulating and implementing policies that break the shackles of poverty and ignorance of our teeming millions.
Published in The Express Tribune, August 25th, 2021.
Like Opinion & Editorial on Facebook, follow @ETOpEd on Twitter to receive all updates on all our daily pieces.
COMMENTS
Comments are moderated and generally will be posted if they are on-topic and not abusive.
For more information, please see our Comments FAQ