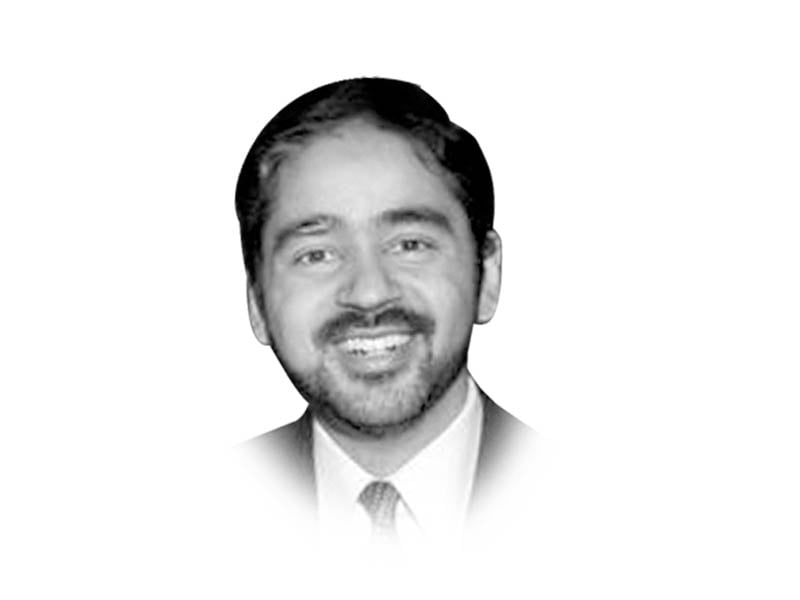 ---
The single national curriculum (SNC) debate has attracted strong emotions and arguments on both sides. There are important considerations of equity that cannot be ignored for much longer. Similarly, the issues of delivery and bias, vested interests and politics, along with the overall impact on the quality of education are just as important to analyse and reflect upon.
SNC's debate, however, is not the only challenge facing our education sector. There is a world out there – in small towns and remote areas – where the SNC debate is irrelevant. For millions (the estimates range from 18 to 22 million) of school age children out of school, the first step is access. Content, while critical and important, only matters if there is a school. Unfortunately, Pakistan ranks highly among the countries with the greatest number of children who are out of school.
In a recent survey by Unicef, an estimated 44% of children in the 5-16 age group in Pakistan are not in school. This is not just a policy problem, it is inherently unjust and evil. By denying them education today, we are taking their chances of a healthier and a more prosperous future away. We are, through our actions and inactions, forcing most of them to live in abject poverty for generations to come.
Who are we going to hold responsible for this?
While there are high emotions on SNC, loud voices and ideological battle-lines, the denial of basic rights to tens of millions is not generating the same emotional reaction by ministers and partisan analysts.
This is not a new problem, and neither the statistics are new. Every few years, the government in charge creates a new programme to tackle the challenge. There are also programmes led by international NGOs (UNHCR, World Bank, ADB and others) to improve the situation. But somehow the needle does not seem to be moving very much. Frustrated by the impact on the ground, and worried about the most remote areas, there are some promising citizen-led efforts that are also trying to fill the gap through innovative technology based methods. TAKMIL (the acronym stands for Teach a Kid, Make Individual Life), for example, is using solar panels, innovations in digital technologies, and an integrated accelerated curriculum to reach isolated communities. Working in remote communities is logistically and financially hard. To date, TAKMIL team has created 25 schools that have started educating nearly 1,500 children.
They operate in all four provinces and have been able to raise some funds through philanthropy and grants. While the model seems promising, the use of technology is creative, and there are success stories to celebrate; the general awareness about how acute the national problem is, and what it takes to get a school to operate in a remote area continues to be a major challenge in scaling the operation. Other similar efforts, through community engagement, supporting caregivers, providing cash incentives have also been rolled out – but the national momentum does not seem to be picking up. The global pandemic has made access, transportation and logistics even more difficult.
There is no denying that the impact of Covid-19 on education has been substantial. Countries in the high, middle and low income bracket are all struggling with finding ways to keep children in school and provide them with quality education that does not risk their health. In Pakistan, children who are out of school are finding the dream of a school and a classroom slip further away. But it does not have to be so. This is a unique moment in time when there is both interest and potential investment in educational technologies. With global and local awareness, emphasis on sustainability and quality, and a supportive government, things can change. We have a unique opportunity in front of us to create that change. What we need more than cash, however, is a commitment to take care of those who have been invisible to us for the last seven decades.
COMMENTS
Comments are moderated and generally will be posted if they are on-topic and not abusive.
For more information, please see our Comments FAQ