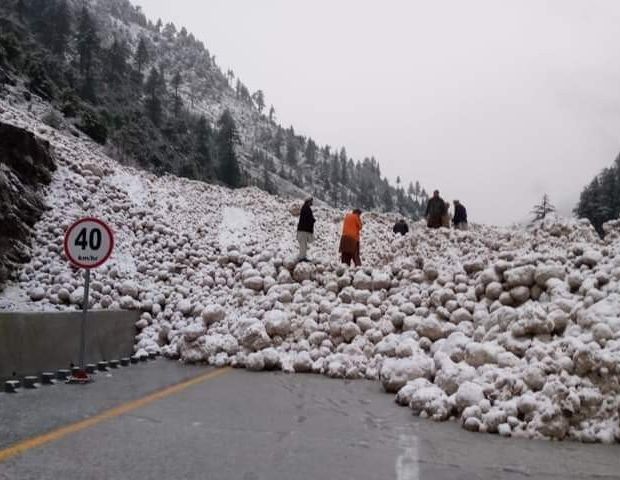 ---
SWAT:
Colloquially known as the Switzerland of Pakistan, Swat, has had an upturn in its fortunes reflected by the tourist influx it has started receiving attached to which are a host of security problems.
The economic prosperity of the Malakand division, of which Swat is a part, is heavily dependent on tourism due to hilly topography, sparse agricultural land, and the wiping out of the timber industry due to sanctions imposed by the government.
A post-militancy era Swat is not only less turbulent and peaceful but has seen a rise in infrastructure projects to provide its population more access. Most notable of these projects is the Swat Expressway which has not only helped its residents but paved the way for tourists from all over the country to explore the valley and other areas of the Malakand division.
The pulling factor for tourists, according to Hazrat Ali, a visitor from Swabi, is that the Malakand division offers a good blend of scenic places, religious and cultural attractions, and archaeological sites.
Such is the pull that according to the recent figures of the KP Tourism Ministry, aided by the decrease in Covid cases and Eid-ul-Azha holidays, around 1 million tourists poured in from around the country resulting in traffic blockades and hotel room sell-outs which prompted residents to offer space, to tourists, in their homes.
However, recent isolated incidents of looting have come to the forefront which might jeopardize this uptick in tourism. An incident was reported in the Karkanai area of Lower Dir and Thana Bypass in Malakand Districts when around forty tourists heading to Kumrat valley were looted. In another incident, 20 tourists belonging to Lahore were robbed at gunpoint by armed motorcyclists in Swat, managing to escape with Rs 400,000 in cash & nine mobile phones. Similarly, tourists were also looted by gunmen on motorcycles, in the Ghaligay area of Swat.
A victim of one of the looting incidents, Kalimullah, who was visiting from Lahore, while talking to The Express Tribune recounted his ordeal. "All the looters were wearing militia uniforms and we thought they stopped us for security reasons. They took all our valuables and even remarked that look at the inflation in the country and you are out here touring," a distraught Kalim said.
Police records indicate that such mass looting incidents are happening for the first time in the area. These incidents are not the doing of residents either as the police records confirmed that none of the arrested convicts belong to the Malakand division but are either from Khyber Pakhtunkhwa (K-P) or Punjab.
A local elder associated with the area's hotel industry, Habib Ur Rehman, expressed his disappointment in the policing of the division. "The police are good for eating their meals for free [at my hotel] but in the crime eradication process they have failed," he said.
Rehman's sentiments were echoed by local journalist Abdul Sherin. Talking to The Express Tribune he said, "There are no tourism police in the division to patrol, no checkpoints or CCTV cameras, no drone surveillance carried out. The police administration's only justification is that the whole mountain range cannot be covered with cameras."
However, an official of the Swat police, talking to The Express Tribune, provided reassurances: "So far we have provided top-notch security and presence at every checkpoint with the limited resources we have. But you must keep in mind that if we provide 100 per cent presence at all spots, tourists' freedom will be infringed upon."
Despite this upsurge in robbery incidents, the tourism industry has not felt any repercussions as per the All Swat Hotel Association President, Haji Zahid Khan."If anything the incidents have momentarily brought a bad name to our area but we know our hospitality and scenic locations will keep bringing them back," he informed this reporter.
An owner of a local holiday resort in Swat, Riaz Khan, seconding Zahid, showed his displeasure on the incidents. "To make sure people keep coming back and tourism survives we need state of the art protection and a sense of security that can be achieved using advanced surveillance methods and involving the local community in policy effort," he told The Express Tribune.
Published in The Express Tribune, August 23rd, 2021.
COMMENTS
Comments are moderated and generally will be posted if they are on-topic and not abusive.
For more information, please see our Comments FAQ