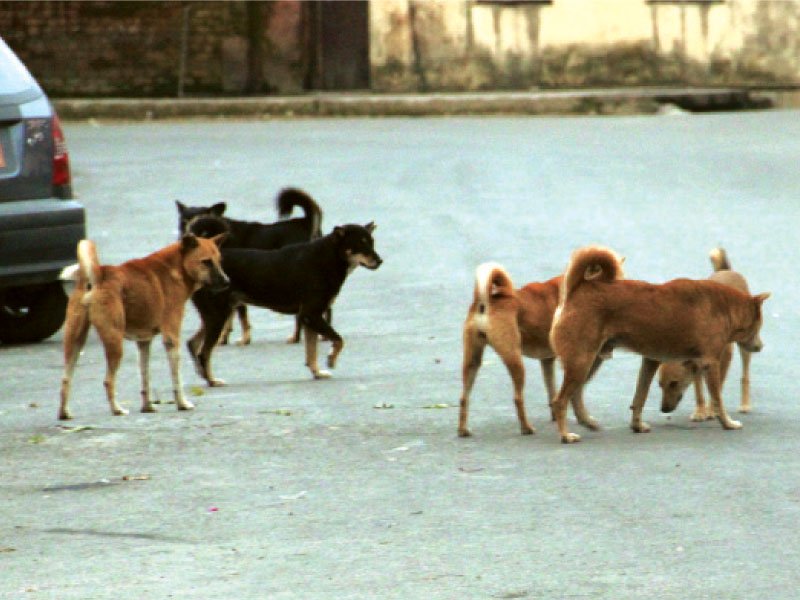 ---
OKARA:
Satghara police have registered a case against a land owner whose pet dog mauled five girls near a suburban village of Okara on Saturday.
The girls were shifted to the district headquarters hospital for treatment.
According to sources, the five girls going to school, namely Janat Bibi, Zehra, Sania, Iqra and Aliza, who were between five and seven years old, were attacked by the pet dog on the outskirts of Okara. As a result, they were severely injured. On hearing the screams of the girls, local people rescued them.
Meanwhile, Rescue 1122 was informed, after which a team reached the spot and shifted the girls to the DHQ hospital for medical aid.
After the incident was reported, District Police Officer Faisal Shehzad ordered Satghara police to take action against the dog owner.
On the complaint of ASI Zafar Iqbal, the police registered a case against landowner Muhammad Ashraf, the owner of the dog, and took him into custody.
The incident of five young girls being injured by the dog created an atmosphere of gloom and fear in the area.
Read Stray dog mauls five-year-old girl
According to local people, stray dogs also abound in Okara city and the three tehsils of the district, due to which incidents of dog bite are happening every day but the local administration officials appear to have left the people at the mercy of the animals. They said they had urged the authorities to take stern action for the elimination of stray dogs.
Last month, a six-year-old boy died after being bitten by a stray dog at Yasmeen Park.
The father of the boy said Bilal was playing in the park when a stray dog bit him on the neck. The boy succumbed to the wound on the way to hospital.
The Lahore commissioner took notice of the incident and sought a report from district health authority CEO and the metropolitan corporation officials.
In May, municipal bodies as well as health and livestock departments decided to eliminate stray dogs amid rising cases of dog bite across the province.
Letters were sent to the local bodies in order to bring the local government, health and livestock departments, and district administrations together for the purpose.
The decision was made in order to protect the citizens in the province due to lack of coordination and clear demarcation of responsibilities while amending the laws.
Instead of killing stray dogs, a sterilisation programme had been planned this time to prevent their breeding.
Published in The Express Tribune, August 23rd, 2021.
COMMENTS
Comments are moderated and generally will be posted if they are on-topic and not abusive.
For more information, please see our Comments FAQ