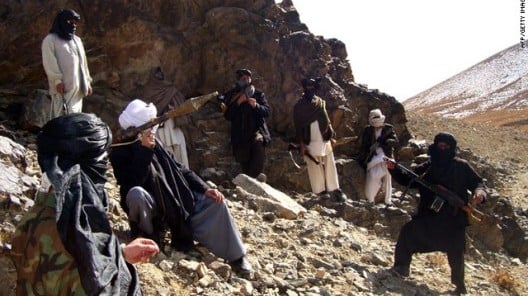 ---
Taliban insurgents in the Mohmand tribal region have offered the government a prisoner swap in return for 33 missing soldiers, threatening to kill them if the proposal is rebuffed.

The offer was made by Ikramullah Mohmand, the Taliban spokesperson in Mohmand Agency, while speaking to journalists in Peshawar by satellite phone from an undisclosed location. He said they would release 33 troops of paramilitary Frontier Corps (FC) in return for their colleagues.

The troops went missing on July 14 when hordes of heavily-armed Taliban fighters attacked the Shonkri checkpoint located near the Pak-Afghan border in the Khozai sub-division of Mohmand Agency.

Six soldiers were killed in the attack and their bodies handed over to tribal elders last Thursday, officials said. Another 25 soldiers strayed into Afghanistan after the clashes, but were handed back to Pakistani officials.

Ikramullah warned that the authorities should "face the consequences" if they did not agree to the swap, calling for the details to be worked out in talks with tribal elders in Mohmand Agency.

"Thirty-three soldiers are in our custody. We offer the government to exchange them in return of our colleagues," Ikramullah said. "We are in a state of war, we have no resources to keep them in our prison. The government should accept this offer or face the consequences," he said. "They will have to face death."

Military spokesperson Maj-Gen Athar Abbas told The Express Tribune that he did not know about any prisoner swap offer from militants. However, he confirmed that at least 35 troops were missing in Mohmand Agency.

FC spokesperson Major Fazalur Rehman also denied authorities had received any such offer of a swap with the Taliban. "We have not received any such offer. If we do, then the government will make a decision on the offer," he was quoted by AFP as saying.

Published in The Express Tribune, June 23rd, 2010.
COMMENTS (4)
Comments are moderated and generally will be posted if they are on-topic and not abusive.
For more information, please see our Comments FAQ