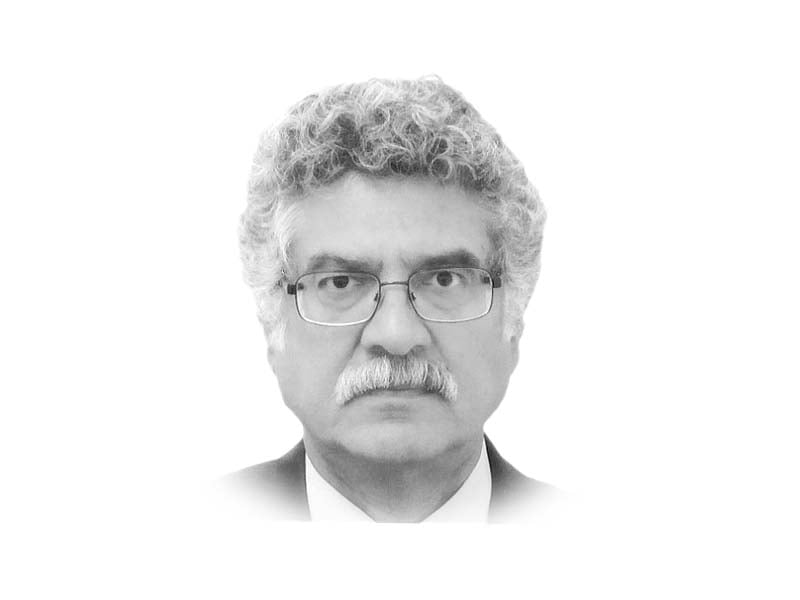 ---
The Taliban are back. After twenty years of struggle against the world's most powerful country and its allies they have struck back to control Afghanistan and depose the US-backed government. It is now inevitable that the Taliban will come to power which will have far-reaching consequences for Afghanistan, the region and the global order. A new chapter in the great game has started.
At the time of writing this article, the Taliban are at the gates of Kabul. President Ghani has fled the country along with his sycophantic supporters and brutal warlords. In this rapidly changing situation, desperate efforts are underway to put together a provisional government to ensure a peaceful transition. But it is certain that the Taliban will return to power. They have managed to take over the country with lightning speed. Major cities, including Kabul, fell to them within ten days. Most of these victories have been achieved without much bloodshed, with Afghan troops surrendering or fleeing from the battlefield. Vast quantities of American supplied arms and ammunition have fallen into Taliban hands.
No doubt these Taliban successes have been spurred by the American and Nato decision to withdraw their forces which greatly demoralised Afghan forces. But it also demonstrates the poor training and low morale of the Afghan troops, unwilling to sacrifice their lives for a corrupt and venal government. Besides, it shows how wrongly the Americans and their Afghan allies underestimated the rag-tag Taliban fighters. In fact, the Taliban have exemplified superior military tactics as well as astute negotiating skills in their February 2019 agreement with the US as well as in their diplomatic outreach to the other major powers and neighbouring countries.
From now on, however, a heavy responsibility will weigh on the Taliban to ensure a peaceful transition through compromise on an inclusive and sustainable political set-up. They will also need to avoid their past draconian policies in order to gain domestic acceptability and international recognition. While several Taliban leaders have assured that they have changed and would respect the rights of minorities and of women and girls, especially their right to education and work, it remains to be seen whether such commitments would be actually implemented. The Taliban will also be on trial for taking action to eliminate various terrorist groups in Afghanistan which threaten neighbouring countries as well as the West. Yet, it is a positive sign that the Taliban do not want to again become a pariah regime and recognise the need for national development through international cooperation.
As the country most affected by Afghan instability, Pakistan should welcome the Taliban victory as a prelude to better security. Its consistent position since 2001 that the Taliban could not be defeated militarily has been vindicated. Had the Americans paid heed to Pakistan's advice, they could have honourably withdrawn from Afghanistan after defeating al-Qaeda and reaching a political settlement with the Taliban. Instead, they became embroiled in a longest war in the American history and are leaving a mess behind them which neighbours like Pakistan will have to deal with. Fortunately, the rapid Taliban victory could prevent a protracted civil war and prevent the spillover of Afghan refugees. The departure of the Ghani government would hopefully also end Afghan hostility towards Pakistan, curtail Indian sponsorship of TTP and BLA terrorists from Afghan soil, help stabilise Pakistan's western border, and open up avenues for intra-regional cooperation. However, much would depend on the Taliban's ability and willingness to move forward on these issues with Pakistan. It will also be up to Pakistan to help the Taliban stabilise their country through bilateral assistance as well as through regional cooperation with China, Russia and Iran.
While President Biden is being blamed for betrayal and abandonment, the American debacle in Afghanistan was foretold since the US invasion in 2001. Driven by vengeful hubris after 9/11, America launched its global war on terror of no exits or deadlines. Initial victories added to American arrogance and dismissal of the Taliban as a spent force. When Washington's focus shifted to the war in Iraq, the Taliban gained the time and space to regroup and revive their struggle. The Americans also lacked a clear strategic objective. The campaign against terrorists transformed into nation building with mission creep setting in. Their worst mistake was not to distinguish between al-Qaeda terrorists and the Taliban for whom support grew with increasing civilian casualties and rising corruption in the Afghan government. The Afghanistan Papers published by The Washington Post in 2019 clearly exposes how American administrations misled their own people by claiming successes while this trillion-dollar disaster unfolded. Still the Americans do not recognise their own culpability but continue to use Pakistan as a scapegoat for their failure. This does not augur well for future Pakistan-US relations and demands are already being made for punishing Pakistan through sanctions and denial of assistance.
Significantly, the Taliban victory has derailed the Indian strategic objective of encircling Pakistan with a two-front threat on its western and eastern borders while also denying the use of Afghan territory to launch terrorist attacks on Pakistan. Nevertheless, India will still continue to destabilise Afghanistan by using anti-Taliban proxies and undermine the relations between Pakistan and Afghanistan. Perhaps, the US would support these Indian machinations to prevent regional connectivity involving Afghanistan, Pakistan and China.
In this evolving situation, Pakistan needs to not only assist and collaborate with the Taliban government but also work with China, Russia and Iran as well as Central Asian countries to promote greater regional cooperation through enhanced multiple linkages. Apart from assisting Afghan development, such regional cooperation would help thwart Indian and American designs, especially against CPEC and BRI. Such cooperation would also have an impact on the US confrontation against China and Russia and possibly contribute towards stabilising the new global order.
The Taliban victory has started a new Great Game.
Published in The Express Tribune, August 21st, 2021.
Like Opinion & Editorial on Facebook, follow @ETOpEd on Twitter to receive all updates on all our daily pieces.
COMMENTS
Comments are moderated and generally will be posted if they are on-topic and not abusive.
For more information, please see our Comments FAQ