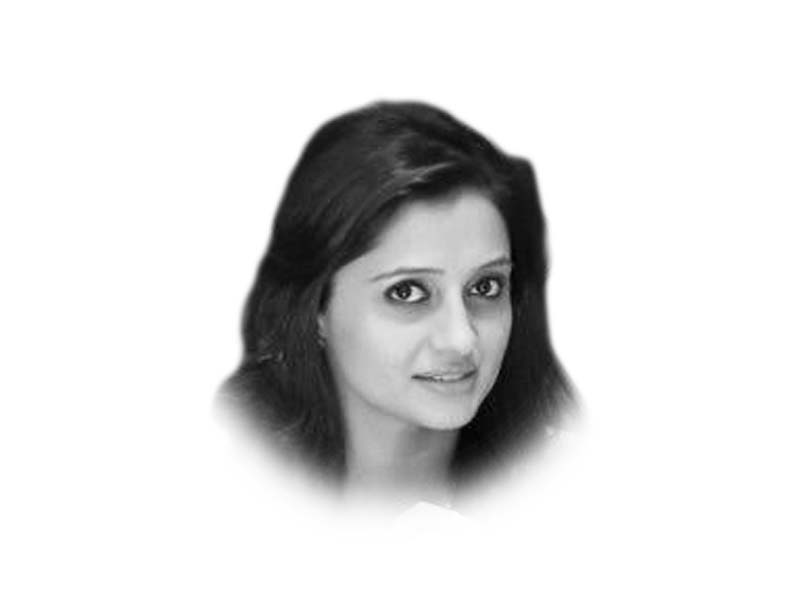 ---
The brutal murder of 27-year-old Noor Mukadam made international headlines and reignited conversations about rampant violence against women in Pakistan. Noor was tortured for hours and then beheaded in an affluent Islamabad neighbourhood on July 21. Prior to Noor's murder, on July 15, another woman Qurutulain Baloch was tortured to death by her husband in the presence of her children in Hyderabad. Local police refused to arrest the perpetrator, son of a former irrigation secretary in Sindh, due to his strong familial position. Before this, on July 3, Saima Ali was also reportedly murdered when her husband, a police constable, opened fire on her and their children. Cases of heinous targeted violence against women are making rounds all over Pakistani news and social media.
An incident that incited similar outrage was the sexual assault and murder of 6-year-old Zainab Ansari in 2018. The month of July alone has brought an episode of violence against women and girls across the country. Considering these circumstances, the early release of Shah Hussain who was convicted of stabbing Khadija Siddiqi 23 times in 2016 has further enraged the public.
Cases of violence and abuse against women and young girls have been on the rise in Pakistan. The Sustainable Social Development Organisation (SSDO) reported a significant rise in violence against women since the Covid-19 pandemic began. They cited 1,422 cases of domestic violence and 9,401 cases of gender-based violence during the last six months of 2020 alone. These numbers, however, do not present the full picture because many cases go unreported. It is not surprising to see the conversation on gender-based violence bring forward the notion of ongoing femicide in the country.
Recent cases of violence against women span across a range of age groups, social classes, and locations. The only commonality is that each of the assailants has either a proven history of violence or their degree of violence shows mental instability. From a history of drug abuse to anger management, perpetrators of violence often have similar mental health issues which aggravate their tendency to inflict violence on women. Societal tendencies to reason violence against women by victim-blaming signal mentally-ill individuals to become perpetrators of such crimes.
In Pakistan, mental health has long carried social stigmas — something which prevents potential perpetrators from seeking professional help at an early stage. The treatment of mental health is classified into psychiatric (medical), psychologist, psychotherapeutic, and counselling. Pakistan's 2001 Mental Health Ordinance makes no mention of treatments outside of psychiatry. Hospitals and medical clinics in Pakistan host many psychiatrists but this treatment is a medical service for diagnosable issues. Often potential perpetrators require consistent attention from psychotherapists or counsellors. In cases of violence towards others, they require 24/7 facilitation at rehabilitation centres. However, these services are scarce in the country. Those that do exist do not have a regulatory body overseeing that the institutions abide by international standards of ethics.
The lack of regulation became evident when it was discovered that Zahir Jaffer had a history of violence and mental instability himself. Yet he was a practising therapist at Therapy Works, one of Pakistan's largest mental health institutes and rehabilitation centres. In most cases, mental illnesses are rarely recognised for what they are and dismissed in favour of a 'boys will be boys' narrative. This blurs the line between illness-aggravated violence and normal behaviour. It widens the gateway for potential perpetrators to commit similar crimes. The case of Zahir Jaffer sheds light on the urgency with which mental health needs regulation and accessibility in the country.
On July 26, a team of 11 prominent psychotherapists and counsellors in Pakistan held a conference to discuss the matter under the oversight of the Board of Counselling and Psychotherapy (BCP). They presented a collective manifesto to the State of Pakistan calling for approved academic training and supervision criteria, a licensing system, a governing body, and the creation of distinct categories for mental health practitioners.
However, it is important to bear in mind that mental illness is not a standalone factor in all cases. It is often combined with the social acceptance of men's violent behaviour which prevents them from seeking professional help and paves the way for cases like Noor Mukadam's. The question that arises is: what more can be done? The initiative taken by our therapists and counsellors is important to create security and accessibility around such services. However, the State of Pakistan also needs to pursue this earnestly by integrating it into the laws. Non-medical services need to be included in the mental health ordinance. In addition, effective implementation of safety laws for women like the 'Domestic Violence Bill' is imperative. The newly launched Women Safety app by the Punjab police is a vital step. It guarantees a team of officers to attend to women within seven minutes of pressing an emergency alert.
One needs to sit back and reflect on the barbaric and appalling cases of violence against women and question where we are going wrong. Is the answer embedded in societal learnings? Is it the narrative of 'power' and 'control' by men over women that is depicted in the media? Is it a lack of entertainment activities and ensuing frustration in our youth that is driving a part of them to such a heinous point? Or the lack of implementation of laws and failure of the justice system is to blame? Or is it simply a question of the lack of awareness of mental health problems that remain undiagnosed and ignored until they unleash themselves in such heinous and unforgivable crimes?
Published in The Express Tribune, August 17th, 2021.
Like Opinion & Editorial on Facebook, follow @ETOpEd on Twitter to receive all updates on all our daily pieces.
COMMENTS
Comments are moderated and generally will be posted if they are on-topic and not abusive.
For more information, please see our Comments FAQ