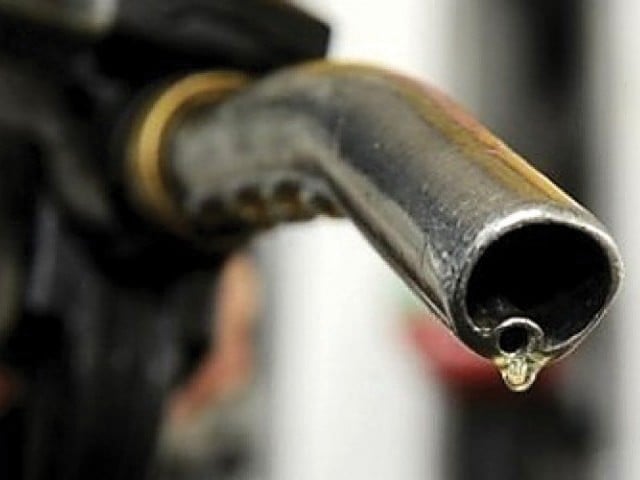 ---
ISLAMABAD:
The federal government has slightly increased the prices of kerosene and light diesel oil (LDO) for 15 days with effect from today [Monday]. However, the prices of petrol and high speed diesel (HSD) will remain unchanged.
According to a notification issued by the Finance Division on Sunday, the price of kerosene has been increased from Rs87.49 per litre to Rs88.30 per litre. The price of the LDO has been jacked up from Rs84.67 per litre to Rs85.77 per litre.
The Oil and Gas Regulatory Authority (Ogra) on Saturday proposed an increase of Rs2.10 per litre in the price of the HSD due to fluctuation in global oil prices – effective from August 16, 2021. The government did not increase the price of the HSD on August 1and kept it unchanged at Rs116.53 per litre.
An official of the Petroleum Division had said the price of the HSD could jump up to Rs118.63 per litre. Mostly, the agriculture and transport sectors use the HSD. Therefore, an increase in its price has a direct impact on these two sectors on account of inflation.
The regulator had also recommended an increase of Rs0.25 per litre in petrol price. Petrol is used in cars and motorcycles. Following diversion of the CNG retail outlets from indigenous gas to imported gas in Punjab province, the demand for petrol has increased.
An increase in petrol price also has a direct impact on the middle class that uses small cars and motorcycles. Earlier, the government had increased the price of petrol by Rs1.71 per litre following fluctuation in global oil prices effective from August 1, 2021.
Previously, the government had hiked the price of kerosene oil by Rs0.35 per litre. Kerosene oil is used in remote areas like the northern parts of the country as fuel for cooking purposes where LPG is not available. Earlier, the government did not make any increase in the price of LDO on August 1.
The current price of petrol stands at Rs119.80 per litre. The HSD is available at Rs116.53 per litre. The government is currently charging two types of taxes that include general sales tax and petroleum levy on petroleum products.
COMMENTS
Comments are moderated and generally will be posted if they are on-topic and not abusive.
For more information, please see our Comments FAQ