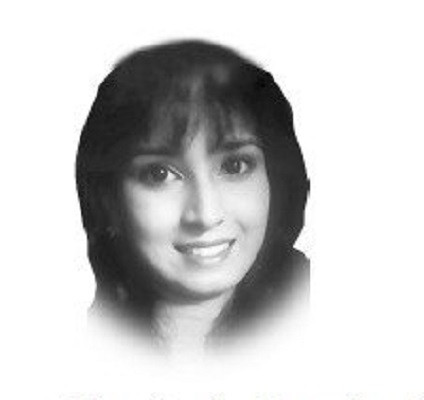 ---
Humanity havoc
According to the WHO, two billion people are deprived of access to basic medicines globally
---
This year till date, various concerns regarding availability, affordability, quality and prescribing of medicines aroused one after the other which only added fears in the minds of people. It is time to prioritise humanity putting aside all the conflicts, demands and rigidness in the Covid-19 pandemic scenario when aids are provided in the form of vaccines from country to country irrespective of race, gender, religion, caste, and culture.
Medicines play a vital role in healthcare systems but unfortunately two billion people are deprived of access to basic medicines globally as reported by the WHO. Pakistan is spending 1.2% of its GDP on healthcare and despite more than 40,000 registered brands in the country, essential and life-saving medicines are not accessible by the people. The National Drug Policy of Pakistan demarcated the accessibility and availability of essential medicines throughout the country, but the lack of implementation still exists.
Rising costs, affordability and availability of medicines have become a topic of major concern in Pakistan. Dating back to the history, the Government of Pakistan highlighted the importance of prescribing medicines by their generic names to check their prices in the context of marketing and sales, but the legislature badly failed to implement this generic prescribing in the past due to the doubts regarding the quality and efficacy of generic drugs. People were already in trouble with the costs and shortage of medications despite various complaints to the government; and now the inclusion of sections 236-G and 236-H of Income Tax Ordinance 2021, as suggested in budget FY22 for advance tax, has added nightmares for them if pharmacies all over Pakistan in future would go on strike. It's because the Pakistan Chemists and Druggists Association (PCDA) coined a letter to the Federal Minister and described the inclusion of these two sections as source of problems, burden to the distributors and expensive on both operational and business levels.
The conflicts that aroused this year between DRAP and PMA for prescribing of medications by their generic names generated serious questions in the minds of public regarding quality assurance parameters of already approved pharmaceutical brands in the country and monopoly of prescribers; now the anticipated shortages of medicines and fear of shutter-down of pharmacies in this era of pandemic crisis have made the situation worse for them when the confirmed cases of Covid-19 in Pakistan exceeded one million.
People can store their medicines in advance for minor ailments or their routinely used medications but what about life-saving medicines? There is no way to predict the emergencies and store a bulk of life-saving medicines at home. Such conflicts among healthcare organisations, tax concerns and other related issues must be immediately resolved in this pandemic situation when medicines and emergency supplies carry crucial importance for human life. It is high time to save humanity irrespective of race, gender, religion, caste, and country.
Healthcare authorities must understand that saving one life is as if saving the whole humanity. Any protests or resistances amid Covid-19 would disgrace the humanity and damage the image of Pakistan in the world. A compartment of discussion always exists beyond all the differences, and one must welcome the other with symbiotic flexibilities to resolve the matter on a good note.
Evaluation and identification of factors or circumstances outlined by prescribers and pharmacists in prescribing and dispensing generic medications is necessary. Standard drug testing lab must ensure the registration of high-quality generics along with their pricing, accessibility, and consumer satisfaction. The already registered pharma brands must also be thoroughly reviewed and counter-checked for their qualities and costs. Check and balance of pharmaceutical quality assurance parameters, generic-backed legislation, generic acceptance by healthcare professionals and public are essential, but these all cannot be achieved overnight.
A cordial transfer of dialogues must occur among all stakeholders to design a systematic plan of action along with the assurance of their prompt implementation to improve accessibility, affordability, and availability of medicines keeping in view the health and lives of people.
The writer is a Supervisor Pharmacist at a secondary care hospital in Karachi