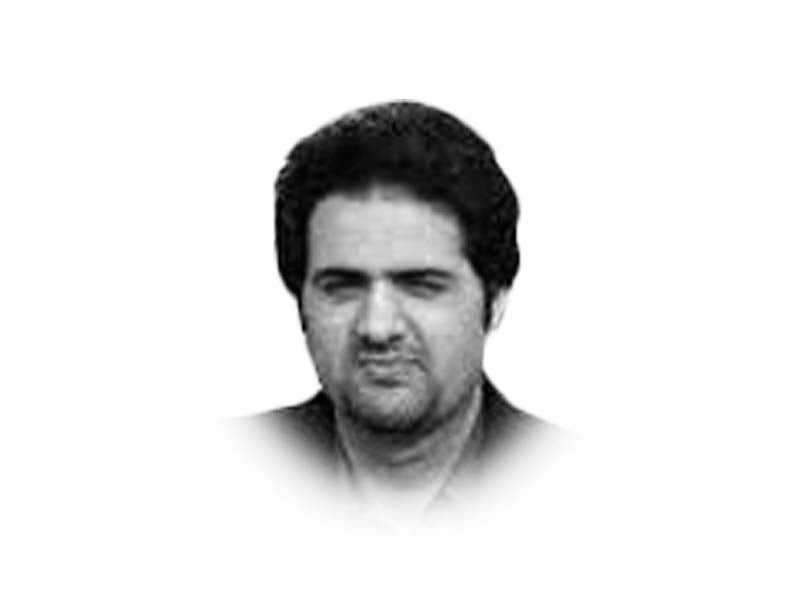 ---
An imam I approached about the issue of climate change said that the world was going to end one day anyway so why bother so much. I had no further questions. But I was reminded of a group of students in my university who used to knock on my hostel door to wake me up for prayers and remind me about the importance of faith in our affairs. But inside the university canteen, I always saw them eating enormously and without a pause. When I would remind them about how Islam also advises against eating a lot, they would reply that they were enjoying the gifts of Almighty Allah and thanking Him by eating so much. The imam and those students had one thing in common: they cherry-picked and twisted the tenets of Islam to justify their comfort and enjoyment.
What I would like to remind such imbeciles with ludicrous arguments is that Islam or any other faith clearly reminds its followers to keep others safe from our bad actions. That the rights other humans have over us are more important than the rights Allah has over us. When we burn fossil fuels, we violate everyone's rights to live on a habitable planet. We basically unleash death upon all of us, including the plants and animals. The burning of the fossil fuels emits carbon, which accumulates in the atmosphere blocking the escaping heat from the surface of the earth and resulting in global warming.
Almost every time I go to prayers in a Masjid, there are condemnations of world powers killing innocent people around the world. And I don't dispute any of those things. But while those actions are killing and displacing human beings in certain regions such as Palestine, Afghanistan, Kashmir, Western Sahara, and so forth; the burning of fossil fuels is killing everything everywhere. It is bringing wholesale death instead of the retail death that the actions of certain nations are causing.
Imams, rabbis, and priests deliver lectures inside their place of worship reminding their followers to watch out for their actions and stand up against injustice and atrocity anywhere. What is never paid attention to by anyone during that lecture is that the air conditioning that cools off the place of worship where the very service is being held is the very action we should be watching because it is heating up our planet and ensuring the death of all life forms today, tomorrow and in the years to come. The imams, rabbis, and priests always drive vehicles that combusts fossil fuels resulting in carbon emissions. They put their fingerprints on making people homeless when wildfires happen and when sea level rises causing floods.
They also add their contribution to making many places on earth uninhabitable. The imam warns against eating pork and advises us to eat beef, which is brought to us by cattle farming, which is one of the major reasons behind the emission of methane, which heats up the planet almost twice the speed of carbon.
Similarly, every now and then a boycott movement or campaign emerges urging people to boycott doing business with a certain company or a certain country. I have yet to see an imam, a rabbi or a priest who would urge his followers to boycott buying from businesses that use fossil fuel generated dirty electricity or if it uses fossil fuel driven vehicles for delivery to doorsteps such as Amazon. I have yet to hear from an imam, rabbi or a priest to urge his followers against eating beef or driving fossil fuel driven cars or using dirty electricity or having less children so that our planet could be saved for us and all the animals who also own this planet as much as we do.
Either scientists become more important than worship leaders or science is communicated in the language of faith so that people get serious about changing their lifestyles.
Published in The Express Tribune, August 15th, 2021.
Like Opinion & Editorial on Facebook, follow @ETOpEd on Twitter to receive all updates on all our daily pieces.
COMMENTS
Comments are moderated and generally will be posted if they are on-topic and not abusive.
For more information, please see our Comments FAQ