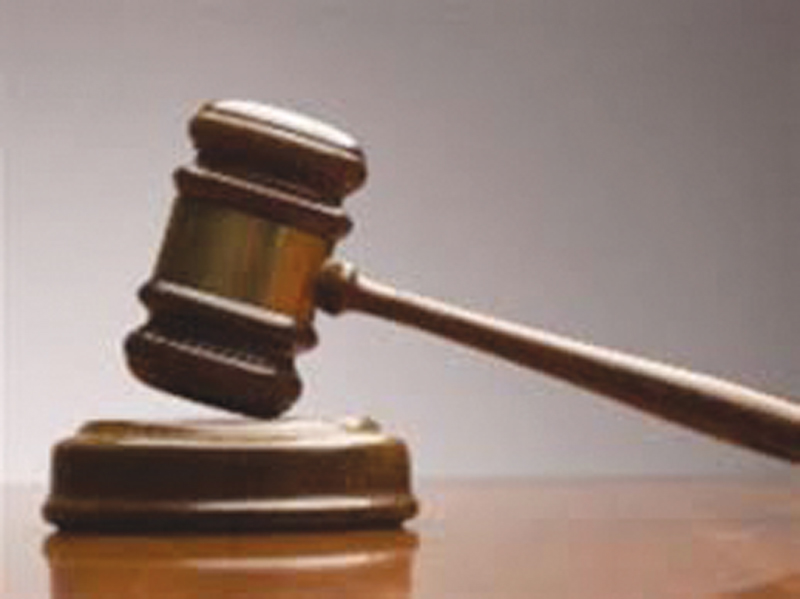 ---
ISLAMABAD:
The Parliamentary Committee on Judges Appointment on Friday approved the proposed elevation of Sindh High Court's junior judge Justice Muhammad Ali Mazhar to the Supreme Court by a majority vote.
Pakistan Peoples Party (PPP) member Raja Pervez Ashraf endorsed the nomination while two Pakistan Muslim League-Nawaz's (PML-N) lawmakers opposed him and supported the bar's stance.
An eight-member parliamentary committee under the chairmanship of Farooq H Naek was held in parliament to consider Justice Mazhar's elevation to the apex court.
Read more: Justice Sheikh elevated to Supreme Court sans consent
The Judicial Commission of Pakistan (JCP) on June 28 approved the nomination of Justice Mazhar to the apex court with a majority vote amid a protest by the apex regulatory body of lawyers – Pakistan Bar Council (PBC).
The JCP had approved the nomination of Justice Mazhar, 5th in the SHC seniority, with five members endorsing the move and four opposing it. It was the first time in the JCP history that four members of the commission opposed the elevation of any judge to the apex court.
Sources revealed to The Express Tribune that after a lengthy debate, the committee by majority vote approved Justice Mazhar's nomination.
Also read: Lawyers to challenge 'junior' judge's elevation to SC
It is learnt that four lawmakers belonging to the government supported the nomination while Ashraf also endorsed his appointment as the top court judge.
However, PML-N lawmakers Azam Nazeer Tarar and Rana Sanaullah opposed the nomination and supported the bar's stance against the elevation of judges to the supreme Court in violation of the seniority principle.
Sources earlier told The Express Tribune that Justice Qazi Faez Isa, Justice Maqbool Baqar, Justice (retd) Dost Muhammad Khan and PBC representative Akhtar Hussain strongly opposed the nomination of Justice Mazhar to the apex court on several grounds.
COMMENTS
Comments are moderated and generally will be posted if they are on-topic and not abusive.
For more information, please see our Comments FAQ