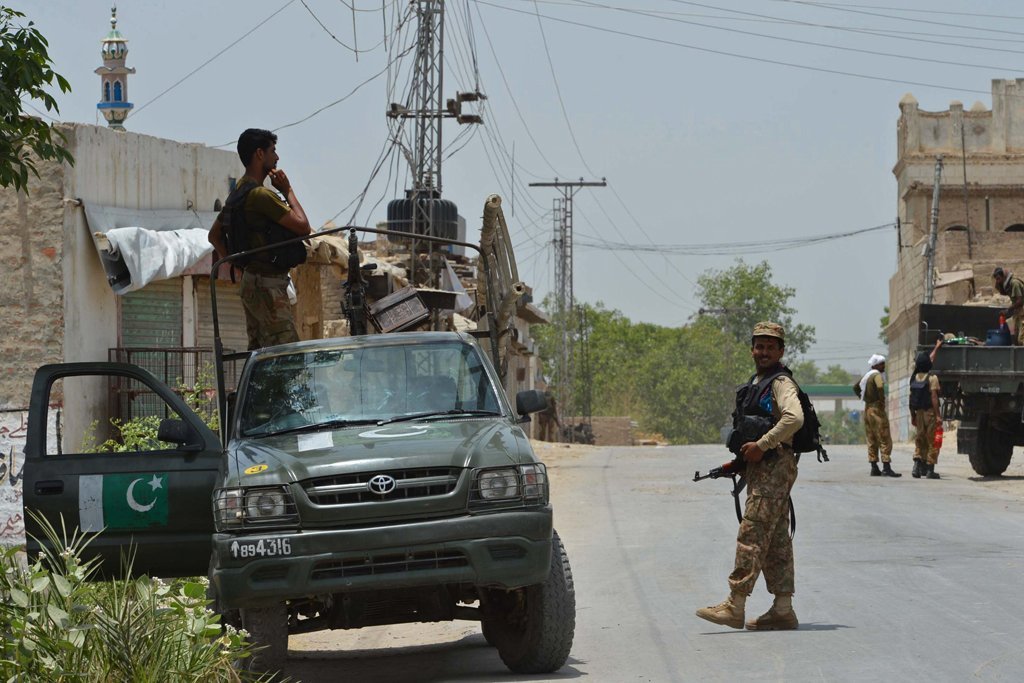 ---
RAWALPIND:
A soldier was martyred during a security operation in the Sararogha area of South Waziristan, said the Inter-Services Public Relations (ISPR) on Friday.
During the exchange of fire, a terrorist was also killed.
According to a statement by the Pakistan Army's media wing, "On the night [of] 11-12 August 2021, Pakistan Army military post in Sararogha / South Waziristan District detected suspicious move of 3-4 suspected terrorists in its area of responsibility."
A Quick Reaction Force (QRF) was immediately dispatched to challenge the suspected terrorists; however, the troops were fired upon, it said, adding that due to the effective response, one terrorist was killed and another was apprehended in an injured condition.
Naik Zia ud Din (resident of Mardan), part of the leading troops, got critically injured and embraced martyrdom during the engagement, the ISPR added.
Read Taliban told to make clean break from ETIM, TTP
According to the military's media wing, the suspected terrorists wanted to attack a security check post as disclosed by the detained terrorist. "Pakistan Army is determined to eliminate the menace of terrorism. Sacrifices of our brave soldiers further strengthen our resolve," the statement concluded.
On July 18, a soldier of the Pakistan Army embraced martyrdom during an intelligence-based operation (IBO) in South Waziristan district.
The military's media wing had said the operation was conducted in the Senai Narai area of the district on the reports of the presence of alleged terrorists. "During intense exchange of fire with terrorists, Sepoy Junaid, age 20 years, resident of Balakot, district Mansehra embraced shahadat," the statement had added.
COMMENTS
Comments are moderated and generally will be posted if they are on-topic and not abusive.
For more information, please see our Comments FAQ