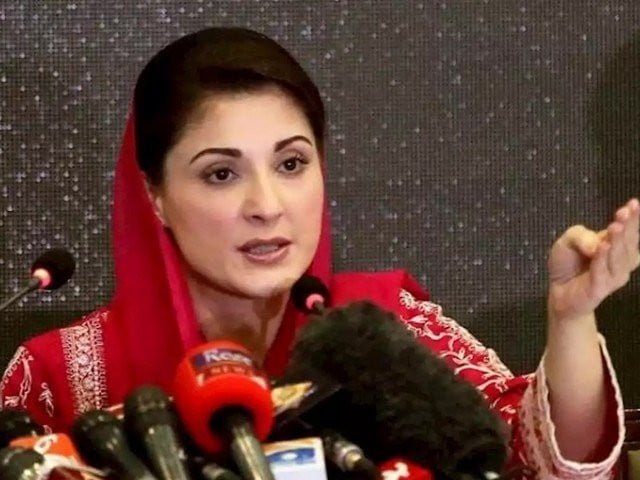 ---
LAHORE:
Pakistan Muslim League-Nawaz (PML-N) Vice President Maryam Nawaz said on Wednesday that she will not make any request to the government to seek permission to travel abroad to attend the wedding ceremony of her son Junaid Safdar.
In a tweet, Maryam said the nikkah of Junaid Safdar with Ayesha Saif Khan, daughter of Mr and Mrs Saifur Rahman Khan, will be held on August 22.
"Unfortunately, I will not be able to attend the ceremony owing to blatant victimisation, bogus cases and my name on ECL," she wrote while sharing an image of the invitation card.
In another tweet, the PML-N leader recalled that she was in jail at the time of her mother Kalsoom Nawaz's death due to cancer.
Read Maryam Nawaz's son's nikkah to be held on Aug 22 in London
"And now I won't be able to share my son's happiness, but, I will NOT make any request to this government for travel abroad," she said. "I leave the matter to Almighty Allah."
Maryam was put on the ECL after she was convicted in the Avenfield properties reference filed against her and her father Nawaz Sharif by the National Accountability Bureau.
While the PML-N supremo Nawaz Sharif was granted permission to travel abroad on medical grounds in November 2019, Maryam was barred from travelling as her name remained on the no-fly list.
The federal cabinet in December 2019 refused Maryam's petition seeking a one-time permission to travel abroad for six weeks to take care of her then-ailing father.Home feature 4 and pak
COMMENTS
Comments are moderated and generally will be posted if they are on-topic and not abusive.
For more information, please see our Comments FAQ