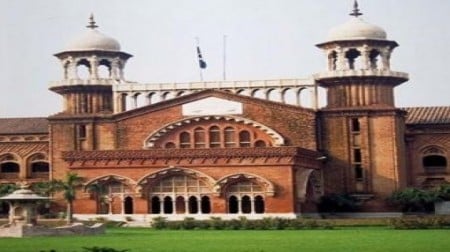 ---
LAHORE:
The Lahore High Court (LHC) expressed its strong reservations over a lack of implementation of a few provisions of Anti-Rape (Investigation & Trial) Ordinance 2020 (ITO 2020), especially pertaining to the course of investigation in rape cases since the past seven months.
LHC Justice Ali Zia Bajwa, issuing a 9-paged judgment in a post-arrest bail, remarked that the court cannot turn a blind eye to such blatant violation of law and is compelled to take cognisance of the factors which resulted in violation of statutory mandate contained in said ordinance.
In the data provided by Punjab Central Police Office (CPO), in 36 districts of the province, total registered criminal cases pertaining to scheduled offences under schedule I and II of ITO 2020 were 13,307 and 20,942 respectively, from January 1, 2021 to July 31, 2021.
"Neither any Joint Investigation Teams have ever been constituted nor have gazette officers been appointed as investigation officers. Be that as it may, it is sheer negligence on the part of investigation agency to violate the provision of aforementioned ordinance at such larger scale", the judgment mentioned.
READ LHC bars action against Tareen mills
"Astonishing rather shocking fact is that provisions of ITO 2020 could not be complied with in a single case, which means law was violated on thousands of occasions, till the cognisance of the matter was taken by this court and even today report submitted by the CPO reveals, inability and incapacity of investigation agency to implement this ordinance", the judgment stated.
The police report suggests that there was need to establish Anti-Rape Investigation Units (ARIUs) and this purpose required resources which were not available, the LHC justice added.
As per the CPO report, police needs Rs.4.9 billion initially, with Rs2.58 billion annually as recurring expenditures to implement this ordinance. However, when inquired on what needful work had been done so far, there was no satisfactory response.
The crux of reply filed by the CPO office was that due a to lack of funds and resources this ordinance could not be implemented.
"The report was also called from the office of attorney general and as per their report, this law was widely circulated after its promulgation and thereafter it was duty of provincial police department to implement it in respect of process of investigation provided therein."
Report further revealed that the ordinance had been passed by the National Assembly and it is expected to be passed by the Senate before its repeal on August 13, 2021.
Published in The Express Tribune, August 12th, 2021.
COMMENTS
Comments are moderated and generally will be posted if they are on-topic and not abusive.
For more information, please see our Comments FAQ