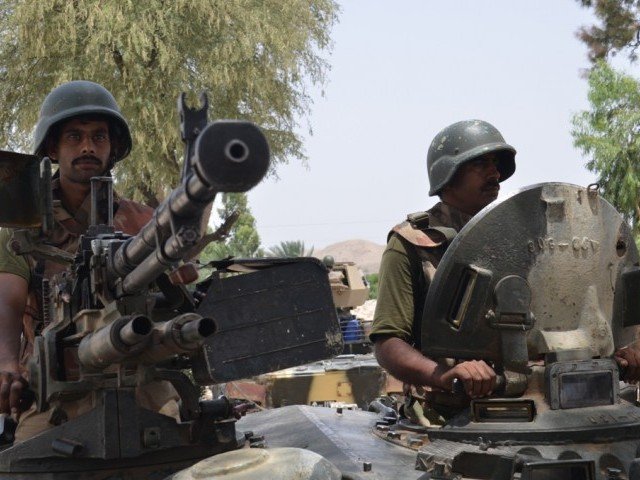 ---
A soldier of the Pakistan Army was injured when terrorists from inside Afghanistan across the international border opened fire on a military post in the Dewagar area of Khyber-Pakhtunkhwa's North Waziristan district, a statement issued by the Inter-Services Public Relations (ISPR) said.
According to the military's media wing, the Pakistan Army troops responded in a befitting manner. "During the exchange of fire, 1 soldier got injured," the official statement said. The ISPR added that Pakistan has consistently been requesting Afghanistan to ensure effective border management.
"Pakistan strongly condemns the use of Afghan soil by terrorists for activities against Pakistan," the communique further said. In a similar incident in May, at least one army soldier sustained injuries when terrorists from Afghanistan opened fire from across the border on a military post in Bajaur district.
In the same month, at least four personnel of the Frontier Corps (FC) were martyred while six others were injured in a terrorist attack in Balochistan's Zhob district. The FC troopers were part of a fencing party working on the Pak-Afghan border when they came under attack from Afghanistan.
"[The attack took place] today during [a] fencing activity in Manzakai sector, district Zhob, Balochistan along [the] Pak-Afghan border," read a statement from the ISPR. "Terrorists from across Afghanistan ambushed FC troops moving for fencing.
4 FC soldiers embraced shahadat while 6 got injured. FC troops responded promptly," the communiqué added. In January, an FC soldier embraced martyrdom when terrorists from inside Afghanistan fired across the international border at a military checkpost in K-P's Mohmand district. 25-year-old Sepoy Fazal Wahid, a resident of Shangla in Swat valley, sustained bullet injuries during the exchange of fire and succumbed to his wounds later on.
Pakistani troops responded promptly to the attack.
COMMENTS
Comments are moderated and generally will be posted if they are on-topic and not abusive.
For more information, please see our Comments FAQ