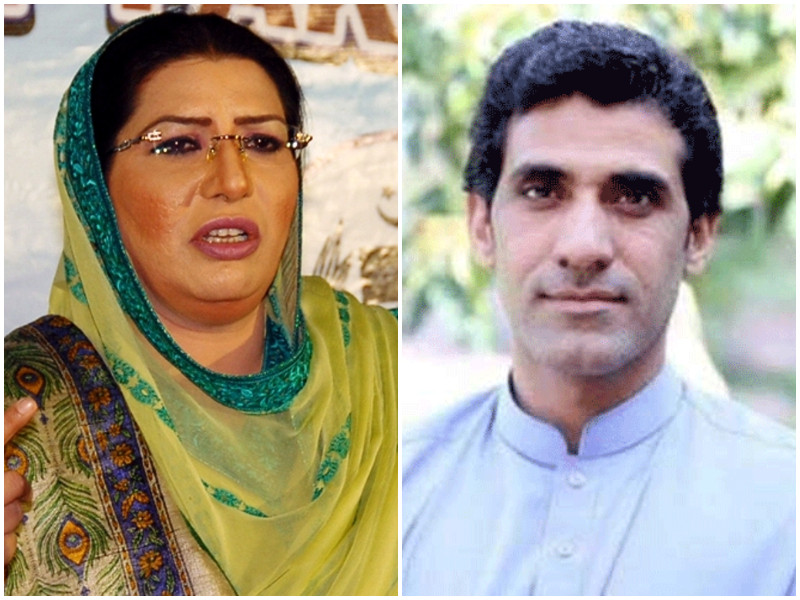 ---
LAHORE:
In a major development, Punjab Chief Minister Usman Buzdar's special assistant's Dr Firdous Ashiq Awan and Awn Chaudhry resigned from their posts on Friday.
Dr Firdous Ashiq Awan tendered her resignation as special assistant to the provincial chief executive, less than a year after being appointed to the position, citing "unavoidable personal grounds".
Without shedding further light on reasons for her resignation, Firdous expressed her gratitude to Prime Minister Imran Khan for "posing confidence in me to undertake the herculean task" of highlighting the "outstanding and remarkable performance of the government of Punjab".
She also thanked Buzdar for his "scrupulous support ... from time to time which kept me motivated and steadfast in accomplishing the professional goals set for me by my party".
Read more: CM Buzdar's aide on political affairs resigns from post
However, she said, "Due to certain unavoidable personal grounds, I am unable to continue with my present assignment, in the government of Punjab." The resignation was immediately accepted.
Meanwhile, Special Assistant to the Punjab Chief Minister on Political Affairs Awn Chaudhry resigned from his post after he was asked to dissociate himself from the Pakistan Tehreek-e-Insaf's estranged faction – the Jahangir Tareen group.
The resignation comes amid the tensions between the Tareen group and the party's main establishment become more pronounced.
As per the reports, Awn turned in his resignation letter in a meeting with the chief minister in which he was asked to stop lobbying for the disgruntled PTI leader.
"I served the PTI, wholeheartedly, completely ignoring my personal life and family for a cause. Sadly, I was 'rewarded' by being removed right before the oath-taking ceremony of the prime minister which I accepted with grace," he stated.
Also read: PTI Balochistan president resigns from cabinet
"I was then made adviser to the CM without any portfolio in Punjab and again I was removed unceremoniously and I even accepted that.
"Everyone knows about Jahangir Tareen's struggle for the party without which the PTI would not have come to power after the 2018 general elections," Awn stated in the letter.
However, the leader added that relinquishing his responsibilities as CM's aide has gotten him off the hook and vowed to double down on his leanings towards the Tareen group.
Raja Riaz, a key leader of the Tareen-led faction, extolled Chaundry for his courage.
"If you ask us to resign, we will give it, but we will not leave Jahangir Tareen," Riaz said, reacting to the developing tensions between the establishment and the estranged group.
"In the next few days, we will take a joint decision on the whole situation."
COMMENTS
Comments are moderated and generally will be posted if they are on-topic and not abusive.
For more information, please see our Comments FAQ