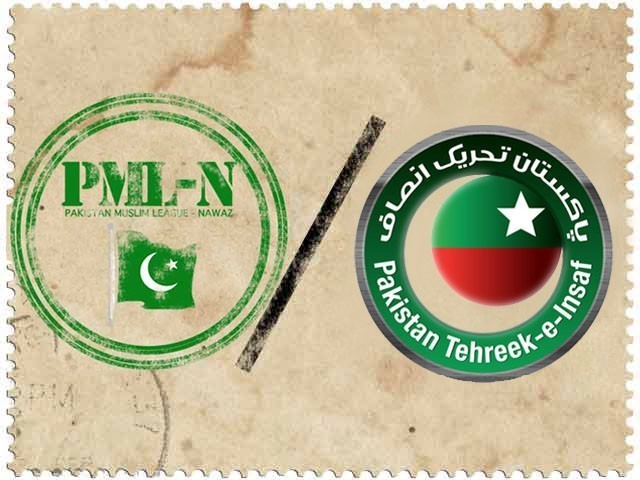 ---
ISLAMABAD:
The Pakistan Muslim League-Nawaz (PML-N) will launch a "corruption paper" on three years of the ruling Pakistan Tehreek-i-Insaf (PTI) in power to reveal its "financial irregularities", Information Secretary Marriyum Aurangzeb announced on Wednesday.
Addressing a news conference in National Press Club, Aurangzeb said the party would issue White Paper on corruption of the incumbent government on the completion of its three years. She said that the PML-N would hold daily press conferences to expose the failures of the current government.
Dispelling rumours that PML-N had been beset by internal divisions, said the government was churning out red herrings about an alleged split within PML-N to divert attention from issues confronting people and to put its recent "riggings" under the carpet.
Read more: PML-N calls for expats' reserved parliament seats
She said the rivals may concoct false rumours about a split within her party "but these conspiracy theories only amount to their wishful thinking".
She stressed that the main credo that guided PML-N's narrative was to respect the sanctity of vote which she said was the narrative upheld both by party's supremo Nawaz as well as Shehbaz Sharif.
Aurangzeb maintained that her party will continue to have a singular and united narrative that binds every single one of its leaders, members, workers, voters and supporters together under one unwavering ideology.
The former Information minister claimed the government was leaning into rumours because its own false narrative that promised to deliver the nation from corruption had died down its own death "despite its routine historic political victimisation, incarcerating opposition leaders in death cells, disrespecting and harassing their families and tampering with records".
Reiterating the party's claims about alleged rigging elections, Maryam said the ruling party believes in stealing and buying elections, which was why it was not interested in serving the people, the proof of which was the skyrocketing inflation, exponential unemployment and poverty. "This government knows nothing other than planning to rob people of their sugar, wheat, flour, electricity, gas, and medicine to amass money to buy elections.
Also read: PML-N politics
"Imran had promised that there would be no taxes in the new budget but went on to impose new taxes of Rs360 billion as the inflation is touching 16 per cent which was 20 per cent for the poor. The country is ravaged by the most expensive electricity and gas due to terrible and historic expensive LNG deals," she added.
She reminded that those who planned to implicate Nawaz Sharif in corruption ended up paying the country's Rs35 billion to broadsheet but there was nobody to answer for this.
"The people of Pakistan have been rendered helpless as they could no longer afford to feed, educate, pay for healthcare and their house expenses at the same time," she remarked.
"After looting over a trillion rupees in sugar, flour, LNG, medicine and wheat corruption the prime minister shamelessly says he feels like he is waging Jihad every day he wakes up. This PM made rendered 5 million people jobless and pushed 20 million into abject poverty and instead of talking about that, he is trying to create myths about splits in PML-N," Maryam Aurangzeb added.
COMMENTS
Comments are moderated and generally will be posted if they are on-topic and not abusive.
For more information, please see our Comments FAQ