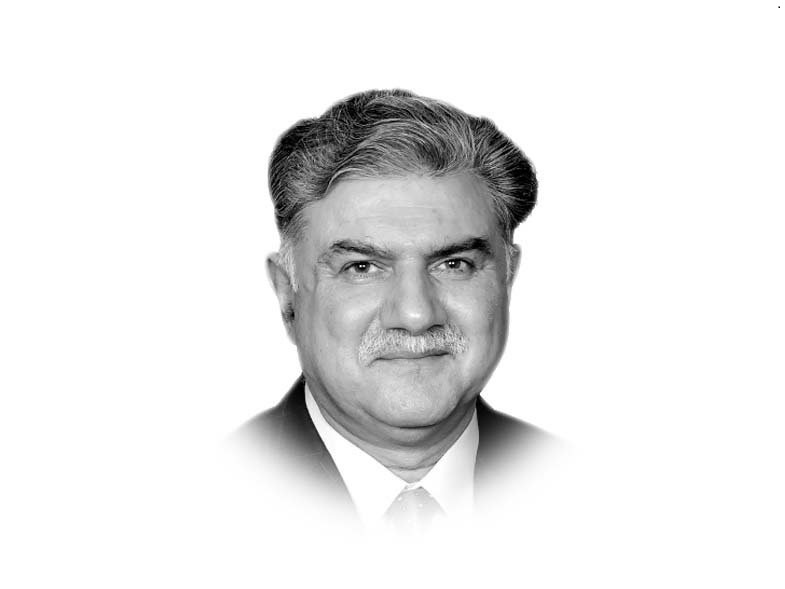 ---
His arm was dangling from the shoulder, as the teen-ager had barely survived strafing by a Soviet gunship helicopter while crossing a mountain pass en route to Pakistan. It was during the Russian occupation of Afghanistan after the Saur Revolution in 1989. He could not carry the limp for long, so he put down his dangling arm under his shoe and pulled up to tear it apart, freeing himself from its unnaturalness. Such was — and is — the hardy lot that Afghans…mainly the erstwhile Pashtun Mujahideen and the present crop of Taliban are.
Any other nation would have succumbed to the occupation by the Soviet Union, like the whole of Eastern Europe and Central Asia. Any other people would have compromised with the American might just like most of the present-day world. However, these very rag-tag fought for their national liberation and convincingly prevailed 'militarily as well as politically'… despite the presence of many turncoats amongst them. Turncoats and sell-outs — across ethnicities — with dual nationalities, parachuted/ imported and imposed. And these turncoats beseeched, begged and pleaded with President Biden not to leave them behind with their 'newly-won freedoms', at the mercy of 'marauding band' of their own countrymen aka Taliban. Dreading their 'Saigon moment'.
This was a strange war of liberation where a good size of urbanite elite (including the Kabuli womenfolk), sought (and continue to seek) protection of the foreign, non-Muslim occupiers against their indigenous and Muslim liberators... who are sons/daughters of the soil. But then history is replete with examples of 'ashhrafiyya (elite) always colluding with the dominant force to protect their power, privilege and prestige, irrespective of any sense of nationhood, patriotism, Islamic amity and/or shame.
In war against the USSR, Afghan clergy provided the crucial leadership to the mainly rural/Pukhtun hinterland. In the present war, Taliban have led the charge (morphing mullah into militant) with massive popular support. In both wars, hukumran tola (ruling clique) colluded against Afghan aspirations. The ensuing social division is stark; a sold-out ruling clique (staunchly anti-Pakistan) and common citizenry/Taliban (pro-Pakistan). This distinction that often gets blurred needs to be remembered.
The mushrooming crop of Afghan analysts just regurgitate Western stereotypes, positions, and ground experiences from other side of the fence, without knowing/trying to know the Taliban...due to their innate biases and racial profiling. Western analyses warm up to the likes of urbanite elite, in particular the (mostly) non-Pukhtun Kabuli liberal brigade, the appeased warlords (now preaching peace) and the media that was born under occupation. Nurtured under occupation, this class sees nothing good in Pakistan and would blame the ISI…even if an Afghan woman drops a bread in tandoor (oven)…as the saying goes.
Ashraf Ghani is squarely and single-handedly responsible for the civil war (if it breaks out), as he dithered on implementing the provisions of Doha Accord (i.e. releasing Taliban prisoners) and clinging to power for dear life. Sharing the ignonimity with him are stanch anti-Pakistanis like Ahmed Massoud, Marshal Fahim, Rashid Dostum, Amrullah Saleh, Hamdullah Mohib, Hanif Atmar, and Ismail Khan etc. They promote anti-Pakistan sentiment for profit…endearing to their narrow political base and in the process benefiting from Pentagon, CIA, (some) US State Department/Government officials, representatives in Congress/Senate and the beltway contractors' community.
Sadly, most talk shows on Afghan TV channels — Tolo, Limar, Afghan TV — follow similar talking points, polluting thinking of young urbanite Afghans against Pakistan/ISI and persisting in denial. In reality, such Afghans need to look inwards for their problems and try and remember the good deeds that Pakistan has done, and continues to do for them, across ethnic, sectarian and racial divide. Thankfully such thanklessness is restricted to the cited class and Taliban rank and file hold diametrically opposed views.
While there is no intention to rub Pakistan's magnanimity in the face of this ungrateful cabal, who sometimes lives in Pakistan, their animosity is painful for ordinary Pakistanis. Pakistan has shared its economic resources with all Afghans; Pakistan has opened its educational institutions to the future Afghan generations; Pakistan continues to provide its hospitals for the sick from as far as Badghis, Takhar, Badakhshan, Herat and Kunduz, etc as other neighbouring countries would not welcome them.
Anti-Pakistan sentiment troubles poorer Afghans, like the over three million refugees, to whom Pakistan provides an alternative (and in some cases permanent) home besides safety, work opportunities, and dignity that they don't have in their own country. That Afghan food, grain and fuel requirements are budgeted by the provincial governments of Khyber-Pakhtunkhwa and Balochistan regularly; and that easement rights and Afghan transit trade, the Afghan lifeline, passes through Pakistan. That Pakistan endures from Afghanistan's instability, drug/weapon proliferation and violence. That Pakistan continues to stretch its hospitality on purely humanitarian grounds.
Ashraf Ghani and his rabid anti-reality coterie are also blind to the Pukhtunwali obligations, where khegara (favour) is returned with greater favour. It is no surprise then that contemporary Pakistani security calculus is influenced by potential refugee influx, if security deteriorates in Afghanistan, rather than the supposed bigger question of its assets prevailing against odds.
Then there are people on our side of the Durand Line who also see no good in Afghans/Afghanistan. From traditional Afghan hostility to non-recognition in 1947 to the bogey of Pashtunistan to Afghanistan's pro-Indian leanings to the non-ratification of Durand Line etc, this lot criticises all Afghans as a singularity, without distinction between Afghans/Taliban and the ruling clique — past and present. This thinking is also faulty, as friends can change, neighbours cannot. Geography sets you permanently.
Geopolitically Afghan Taliban (Islamic Emirate of Afghanistan — EIA) are the only amenable stake holder that can keep Afghanistan united/under control, free of Indian influence and ensure regional stability. Today, EIA represent the silent majority of mostly rural Afghans and is inclusive of Tajiks, Uzbeks, Aimaqs and other non-Pashtun, non-Sunni Afghans, than they were in the 1990s, when they burst on the Afghan scene. Their recent successes in the non-Pashtun highlands bear a witness to this inclusivity.
Over thirty years of continuous war with generations growing up under unending violence, seeing only death and destruction, experiencing immigration/migration and internal displacement, loss of home and traditional societal moorings, and most of all losing dignity and pride under foreign occupation — take its toll. Therefore, ordinary Afghans deserve our empathy and international support, as it could have been us instead.
Published in The Express Tribune, August 5th, 2021.
Like Opinion & Editorial on Facebook, follow @ETOpEd on Twitter to receive all updates on all our daily pieces.
COMMENTS
Comments are moderated and generally will be posted if they are on-topic and not abusive.
For more information, please see our Comments FAQ