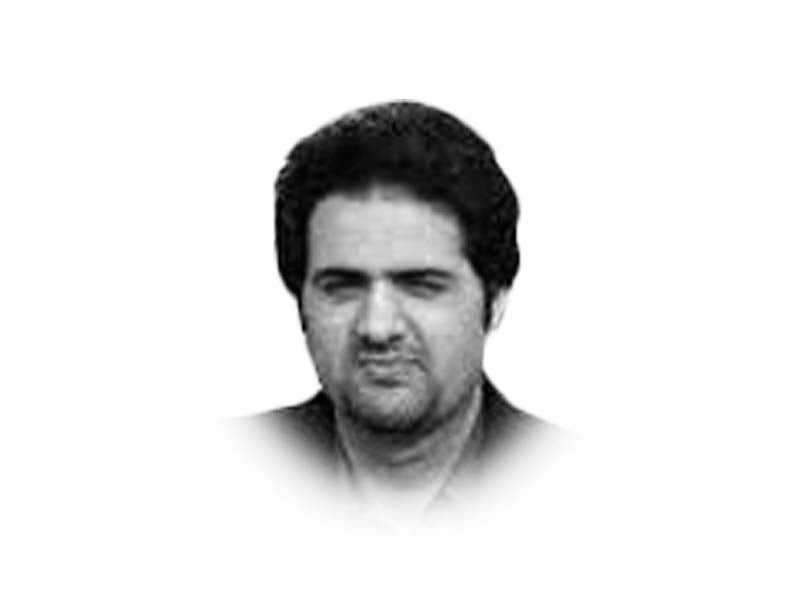 ---
The sarcasm dictionary should be updated where peace is defined as chaos after war for the preparation of the next war. That is what we are witnessing in Afghanistan with the American withdrawal. The spoilers of peace in Afghanistan, which Zalmay Khalilzad had warned about, are the same forces of disruption today that are thriving in chaos. Pakistan wants peace in Afghanistan because that is where its interests thrive. India wants chaos in Afghanistan for the same reason.
Imran Khan's National Security Adviser Moeed Yusuf, while speaking to Financial Times, expressed his frustration about President Biden not making a phone call to Imran Khan despite the fact that Pakistan was an important 'make-or-break' ally, especially in Afghanistan. That is where Moeed got it wrong. Yes, Pakistan has been an important ally. However, the US is interested in the 'break' resume only. And Pakistan is talking about 'make'. Khan said Pakistan would be "partners with the United States in peace but never in conflict". President Biden is not interested in an ally who in his mind behaves as though its DNA has changed.
It is momentous for Pakistan to help the US end a war instead of waging one. Pakistan is helping the US depart from Afghanistan instead of invading it. While Pakistan had joined the US as a reluctant partner two decades ago, the US today is behaving like a reluctant retiree from fighting.
America's share of global arms exports rose to 37% supplying arms to 96 countries. America is selling more weapons than any other country in the world but is not selling enemies domestically. It is not making a case for a war imminently. Therefore, it does not need the allies it only needs for conducting the war. The mindset is that allies are needed for wars and chaos. They say alliances are for the furthering of the national interests. It is absolutely true because conducting wars abroad is the number one American national interest.
So, Moeed can just relax because the phone call may not happen anytime soon. Once America gets tired of too much inactivity and decides to find an enemy and use it to make a case for war in the region, the phone will ring in Islamabad. Diplomacy will begin and when I use that fake word 'diplomacy', I mean diplomacy that is depicted very truthfully by the logo of the State Department. It is an eagle which is holding green leaves in the right claws and arrows in the left claws. The meaning is clear: support our war and we will give you aid and support dictatorship in your country (green leaves). Reject the war enlistment and we will slap sanctions and make calls of democracy promotion in your country (arrows).
If there is no enemy on the horizon that the US wants to look at, then there is no need for a Pakistani alliance. That is the thinking in a nutshell. It is sort of like those PlayStation buddies who play online together as a team against some enemy they don't know anything about.
Likewise, Pakistan also saw the US as a power it can lean back on. Pakistan has always been interested in the American friendship for its financial and security needs. There used to be and perhaps still is this concept of borrowed power, where Pakistan can use American wealth and power to help the developing country navigate the domestic financial quagmires, global political troubles, and Indian threats. Mainly, Pakistan wanted the surety that America got its back in the event of an Indian aggression against Pakistan's sovereignty.
Now, Pakistan's borrowed power is also Made in China. Therefore, it sees America as the guarantor of its financial needs mainly. While Pakistan has many enemies, chiefly India, America is not joining Pakistan against India. In a nutshell, both the US and Pakistan are upset with each other for the same reason: not having a resolve to fight against the common enemy.
Published in The Express Tribune, August 5th, 2021.
Like Opinion & Editorial on Facebook, follow @ETOpEd on Twitter to receive all updates on all our daily pieces.
COMMENTS
Comments are moderated and generally will be posted if they are on-topic and not abusive.
For more information, please see our Comments FAQ