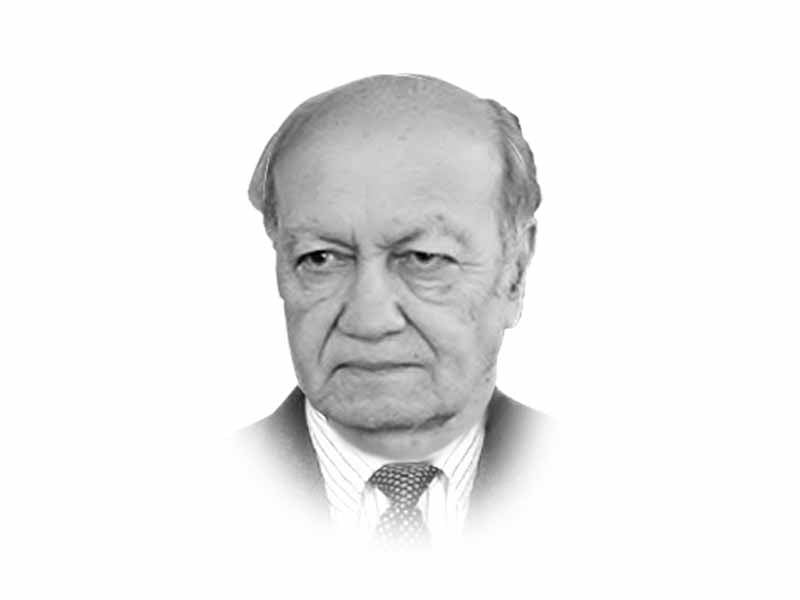 ---
Pakistan is no stranger in being caught in global cold and hot wars. It has generally suffered seriously in the long term by taking sides, even if initially the momentary economic and political gains appeared attractive. The most glaring example of that was the fallout when Pakistan was a principal player in the US efforts to counter the Soviet occupation of Afghanistan. A more balanced approach in dealing with the Soviet invasion would have protected the country from its disastrous consequences. But this is wisdom in hindsight and we also have to recall as to what were those compelling and motivating circumstances that became the basis of these decisions. Military governments have no international legitimacy and are subjected to severe sanctions and facing isolation, but by being an ally in these wars or ideological supporters they suddenly become the favourites and most sought-after regimes. For civilian governments the temptation has been short-term economic benefits and propping up their political standing.
Pakistan is once again faced with the challenge of navigating its relations with Beijing and Washington as their mutual relations sour and require renewed vigour. The US is of the view that China's economic power is rising fast and poses a serious challenge to its supremacy and needs to be curbed now. Moreover, the US has been accusing China of stealing its technology and engaging in malpractices that violate international trade practices. In this it has the support of its allies — India, Japan and Taiwan. The European Union too is largely supportive of the US policy toward China.
Disrupting the international financial and economic system in which China is one of the key players after the US may not be that easy and could hurt not only these two countries but the entire global trading system. Over the years, the economies of the US and China had got so integrated that it would take a few years before the shift would be feasible. It is also not sure if the US, Japan and EU countries are in a position to manufacture on such a large scale the products and items that China sells to the US at present on competitive prices.
The political fallout would have its consequences at the global and regional level. The UN, UNSC, their affiliates, and other international organisations like IMF and World Bank could also be affected. China so far has been responding to US moves with caution and it is taking several preventive measures to counter or reduce its adverse impact.
America's focus is to step up its design and manufacturing capabilities. The US Senate recently passed a bill to bolster its technological and industrial capacity so that it remains much ahead of China in the scientific and technology race. Clearly, the US today is the leading power in science and technology and has the best education system to support it. This race will go on and America will try not only to maintain the lead but pursue relentlessly to take measures to put brakes on China's progress. This is taking several forms. The US has taken several legislative measures to strengthen and tighten the transfer of sensitive and critical technologies. Many Chinese firms have been blacklisted for malpractices that according to US authorities were illegally transferring technology for product manufacturing and innovation. Through these legal and administrative measures, it is tightening the technology transfer regime coupled with offensive policies thwarting Chinese scientific and technological progress. In fact, former President Trump having a business background saw the impending challenge to American industry and commerce from China and introduced several legislative measures to restrict it.
The question however arises: will any other country or countries be able to replace China in meeting US needs in the near future and produce products or systems at the same cost and at such large scale? More significantly, by taking these protective measures including restrictive legislation, the US will be abandoning the very foundational policy of free trade that itself has been rightly claiming to be the trigger for its phenomenal economic and technological progress. Will this also not justify other nations to ignore the present trade practices and distort the international trade system? Raising these concerns are necessary so that the global trading system that had developed over the years despite certain lacunae has worked for the benefit of the world. Furthermore, in the past fight for economic supremacy or to perpetuate the status quo by nations unfairly has given rise to serious cold or even hot wars which should be avoided.
In this confrontational global scenario Pakistan has been treading carefully. It maintains strong strategic and economic ties with China and has been able to establish a cooperative working relationship with Washington which lately has shown signs of promise. In this the military leadership and the Foreign Office have played a key role. America though is withdrawing from the region physically but would be closely monitoring the situation in Afghanistan in which it realises the importance of Pakistan. The Biden administration also seems to be reviewing its relations with Iran and the nuclear agreement that former President Trump set aside may be revived with some modifications. Moreover, the Indian hostility toward Pakistan is not in the interest of the US as it only pushes it closer to China and promotes instability in the region. The US-China rivalry would adversely affect the global economy and Pakistan could be one of its major victims if Chinese projects were to slow down. In that scenario the possibility of India getting emboldened and stepping up its hostility toward us cannot be ruled out. Pakistan has faced similar situations in the past and is well prepared to counter these potential dangers.
Earlier, it was in the realm of conventional and nuclear defence capabilities that major powers competed. This race still continues rather discreetly on land, air, sea and space as technology takes strides with its inherent dangers, but the real competition and focus of major powers is mainly on trade, commerce, economic supremacy and dominance.
Published in The Express Tribune, August 4th, 2021.
Like Opinion & Editorial on Facebook, follow @ETOpEd on Twitter to receive all updates on all our daily pieces.
COMMENTS
Comments are moderated and generally will be posted if they are on-topic and not abusive.
For more information, please see our Comments FAQ