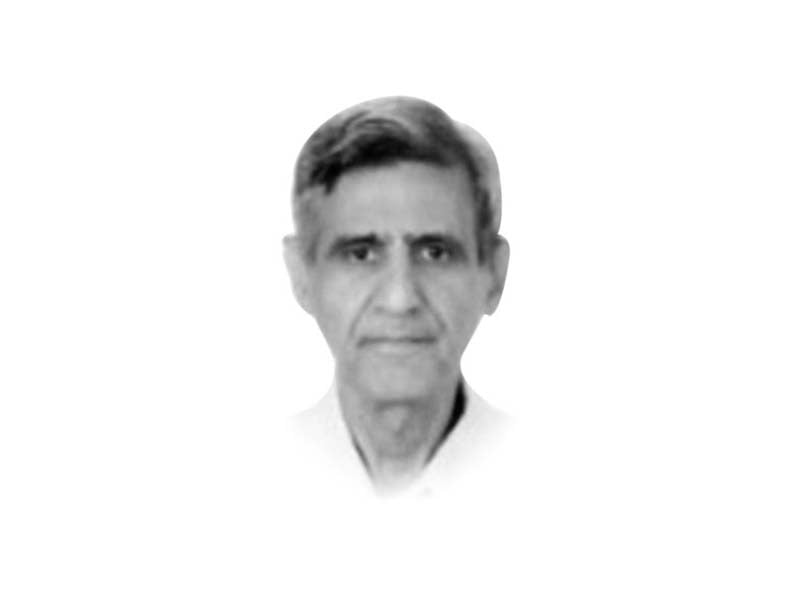 ---
Pakistan ever since its creation on 14 August, 1947 has resolutely survived in the eye of a storm, as any other expression would simply belie the grave predicament. The country has, even after more than seven decades, yet to meander through 'its most crucial time' which instead of becoming history has now turned into a historic epithet. The shenanigans of the British government in India mostly drawn from their policy of divide and rule and the belligerence of the Indian polity led the majority of Muslims part their ways with the Congress Party to form All India Muslim League for shielding their interests rather than playing second fiddle to the Hindus.
My focus, therefore, is on the chequered history of Pakistan which unfortunately lost Quaid-e-Azam Muhammad Ali Jinnah on 11 September, 1948 due to his illness, to be soon followed by the tragic assassination of Quaid-e Millat Liaqat Ali Khan in Company Bagh Rawalpindi on 16 October, 1951. The forced exit of the Bengali Prime Minister, Khawaja Nazimuddin, on 17 April, 1953 by his own appointed Governor General Malik Ghulam Muhammad precipitated a game of musical chairs in the nascent state of Pakistan. It is said that the Indian Prime minister Jawaharlal Nehru once mockingly said in the company of his close aides, "Who should I talk to in Pakistan where the prime ministers are changed sooner than my pajamas." Even this ludicrous remark conveys some reality.
Actually the first political ingress in Pakistan was made by the civil bureaucracy comprising two officers from the Indian Audit and Accounts Service and one from the Indian Political Service. These were Messrs Malik Ghulam Muhammad (third Governor General from October 1951 to August 1955), Iskander Mirza (fourth Governor General from August 1955 to March 1956 and later the first President from March 1956 to October 1958) and Chaudhry Muhammad Ali (fourth Prime Minister from August 1955 to September1956). Surprisingly, they were preferred by the founding fathers over some senior ICS officers as well as the most senior and competent Muslim officer from the Indian Audit and Accounts Service, Zahid Husain, who was belatedly tasked to establish the State Bank of Pakistan; and what a wonderful job he performed! The previous three bureaucrats were only working at the level of a joint secretary when the partition took place and they were given the most coveted positions which they neither deserved nor had ever dreamt of. Chaudhry Muhammad Ali cleverly strategised for himself the most powerful position in the bureaucracy by being appointed as the Secretary General, a post which was abolished after he entered the political domain. Malik Ghulam Muhammad started as Finance Minister in Pakistan while Iskander Mirza was elevated to work as Defence Secretary. That is how they all rose to unbelievable heights in Pakistan. Perhaps the founding fathers wrongly placed their trust and confidence in them.
Ayub Khan deposed President Iskander Mirza when the latter abrogated the 1956 Constitution in a dull-witted move aimed at getting rid of Prime Minister Feroz Khan Noon for vesting all power in his presidency. Thus the first martial law was imposed by Ayub Khan in October 1958. His tenure can be described as the most stable and the best economic era in the history of Pakistan; no justification of a takeover is intended here. But it ought to be highlighted that corruption also escalated during this otherwise productive period. I recall the grandiose marriage of SS Jaffery's daughter. Jaffery was an ICS officer working as the most powerful Secretary Industries during that period of landmark industrialisation. The Reader's Digest carried a story in its monthly chronicle giving a comprehensive list of the fabulous gifts generously given by business tycoons in that wedding which was ridiculed as filthy extravagance in a poor country like Pakistan. No doubt, power tends to corrupt, and absolute power corrupts absolutely.
Published in The Express Tribune, August 4th, 2021.
Like Opinion & Editorial on Facebook, follow @ETOpEd on Twitter to receive all updates on all our daily pieces.
COMMENTS
Comments are moderated and generally will be posted if they are on-topic and not abusive.
For more information, please see our Comments FAQ