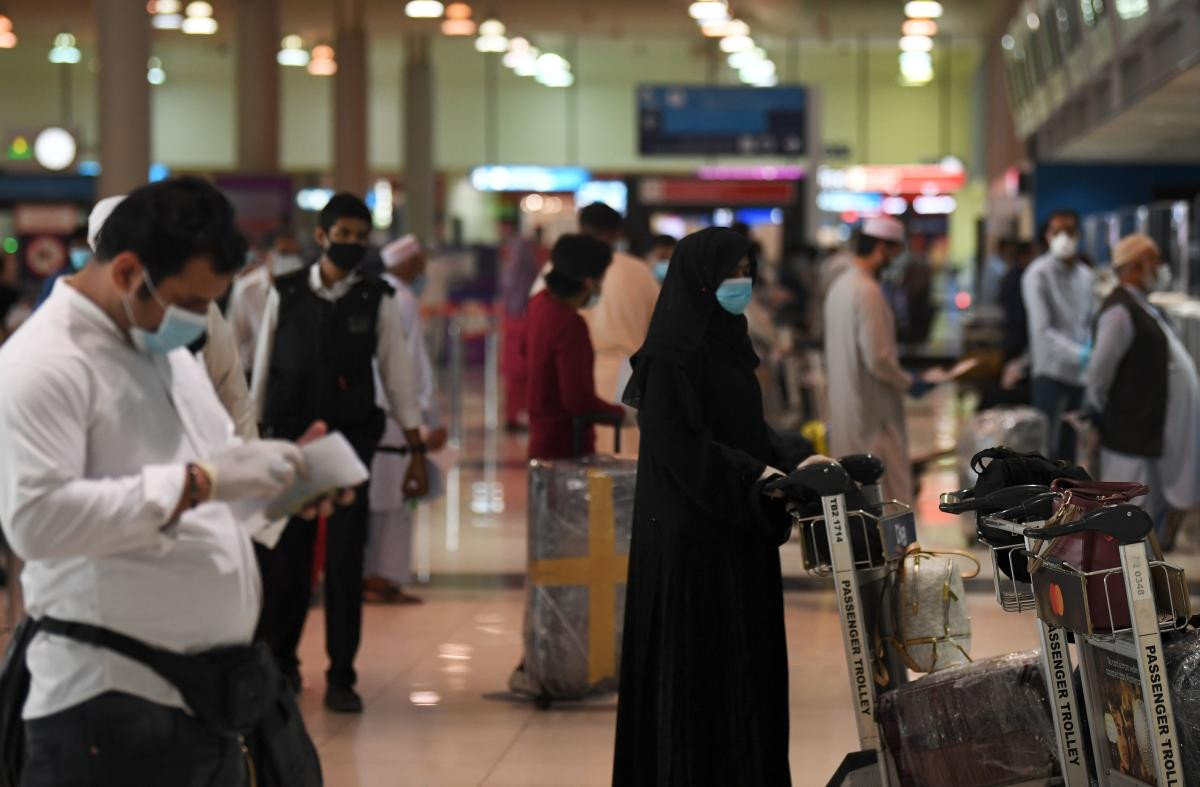 ---
Quarantine declared mandatory for Covid positive int'l passengers
Travellers of age 6 and above will now be required to submit negative PCR results, reads CAA notification
---
In a bid to contain the surge in coronavirus cases, the Civil Aviation Authority (CAA) on Tuesday tightened restrictions for international travellers to Pakistan.
In a new travel advisory, the CAA said all inbound passengers aged six years and above will now be required to submit a negative PCR result (Covid-19 test) conducted within 72 hours prior to their departure to Pakistan.
"All arriving passengers of age 6 years and above will be tested through rapid antigen testing upon arrival in Pakistan," read the notification.
Also read: Sindh begins Covid-19 vaccinations for people sans CNICs
Those who tested positive for Covid-19 between the age of six and 12 years will be home quarantined under the supervision of authorities concerned, it said.
Whereas, passengers aged over 12 years will be quarantined at a designated facility, it added.
"Considering the volatile nature of the Covid-19 situation, any or all arriving passengers may also be subjected to additional stipulations as mandated by the relevant health authorities upon arrival in Pakistan," the advisory added.
The new restrictions were introduced amid a spike in coronavirus cases across Pakistan due to the Delta variant, particularly Sindh. Due to the rise in infections, the Sindh government imposed a week-long lockdown in the province till August 8.
The Sindh government, earlier in the day, started vaccinating people who are above the age of 18 but do not possess Computerised National Identity Cards (CNICs).
Read more: Pakistan vaccinates more than 1m people in new daily record, says Umar
The Sindh health department has also converted 12 mobile hospitals into mobile vaccination centres. The facility aims for wider coverage of areas in the city and to extend the service to people of all localities.
Meanwhile, National Command and Operation Centre (NCOC) chief Asad Umar has said that the target set for vaccination of one million people in a single day was achieved yesterday (Monday), as 1.07m citizens received Covid jabs.