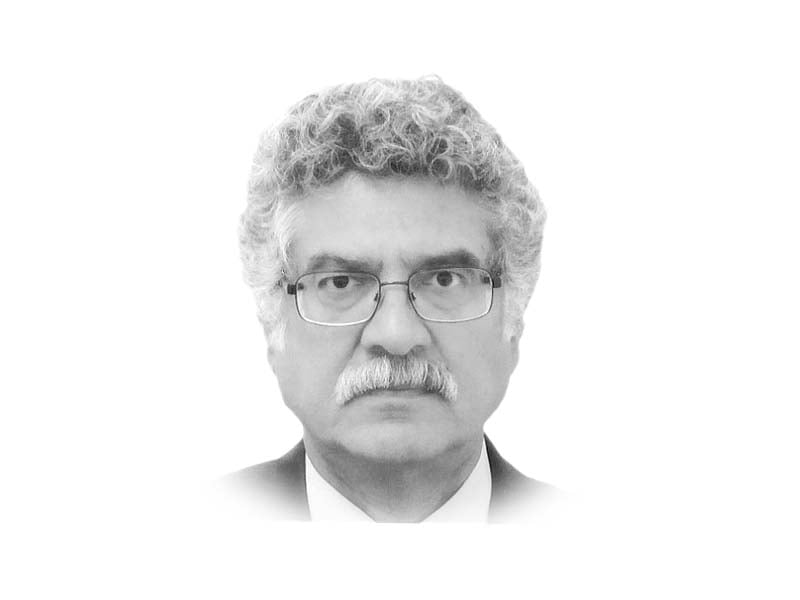 ---
War clouds have once again gathered over Afghanistan. Even as American's longest war in its history has ended, the Afghan people are unlikely to enjoy the dividends of peace. In fact, a renewed civil war has already started between the Taliban and the Afghan government. The impact of such a conflict will not remain confined to Afghanistan but will engulf the entire region.
The Taliban have already made extensive territorial gains. They claim to now control 85 per cent of Afghanistan, especially the rural areas and the crucial highways, thereby encircling the major cities with fighting currently raging for the control of Herat, Kandahar and Lashkar Gah. The Taliban are also trying to rebrand themselves, projecting a more tolerant and responsible image in order to increase their domestic and international acceptability.
Rejecting Taliban claims, the Afghan government has asserted that its forces are regrouping to halt the Taliban advance and will retake lost territory. The government has also enlisted local Tajik, Hazara and Uzbek militia to boost the capabilities of its troops while relying heavily on military support by Washington and New Delhi. In these circumstances, a protracted civil war is now the most likely outcome.
Prime Minister Imran Khan is correct in stating that the Americans made a mess in Afghanistan. Now they are leaving a mess behind. Instead of ensuring a peaceful transition, the Biden administration has rushed for the exits, abandoning Afghanistan to its fate. American "over the horizon" military operations in support of the Ghani government, such as recent air strikes against the Taliban, have encouraged Kabul to reject any compromise solution. The recent meetings in New Delhi between US Secretary of State Blinken and the Indian leadership indicate that India will also militarily assist the Afghan government. The Indian objective was clearly spelt out recently by former Indian Foreign Secretary Sham Seran that an Afghan civil war would be preferable to a Taliban government.
A more sinister aspect of such Indo-US cooperation, underscored by the meeting between Secretary Blinken and Indian National Security Advisor Ajit Doval, is that Indian and Afghan intelligence agencies would feel encouraged to intensify support for terrorist groups like the TTP and Baloch separatists against Pakistan. The Chechens, Uzbeks, Uighurs of the ETIM and ISIS will also gain greater freedom of action to increasingly target China, Russia and Iran.
In these circumstances, Afghanistan will not only face further devastation but will also be denied the benefits of its potential role as a hub for regional connectivity. Projects like TAPI and CASA-1000 will remain unimplemented. China's extension of its BRI into Afghanistan as well as its investments in the country would have to be put on hold. For Pakistan, the costs would be even higher — continued instability and security threats on its western and eastern borders, influx of Afghan refugees, and denial of access to the region.
Since Afghan instability will have regional implications, the geo-political interests of Pakistan, China, Russia and Iran converge on the need for a peaceful transition in Afghanistan and avoidance of a renewed civil war. As such, all four countries have individually and collectively reached out to the Afghan parties. The Taliban have, in their engagement with these countries, stressed their willingness to accept a political solution, sought international recognition and promised to ensure that the Afghan territory is not used against any other country. In a significant development, Chinese Foreign Minister Wang Yi told the visiting Taliban leader, Mullah Bradar that the "Taliban… is a pivotal military and political force in the country and will play an important role in the process of peace, re-conciliation and reconstruction there." Similar endorsement for the Taliban has also been expressed by the Russians and Iranians. Efforts by this 'Quartet', therefore, hold the most promising option to secure peace in Afghanistan. Intensified collective initiatives by them can still prevent a full scale civil war and lead to a peaceful transition.
While the Ghani government will prove to be a hurdle, it can still be given a safe and honourable exit under conditions that could be guaranteed by the 'Quartet'. More troublesome would be the spoiler's role by India which views its strategic interests against Pakistan and China being better served by continuing warfare in Afghanistan. But the Indians or the Americans will not deploy their forces in Afghanistan to protect Ghani, having learnt the lessons of history. Consequently, the Kabul government cannot survive for long and would be eventually forced to find a political solution.
Pakistan's support for an Afghan-led and Afghan-owned peace process is laudable. But given the high stakes involved and the obvious Indian interference in Afghanistan, there is need for a proactive Pakistan policy in collaboration with China, Russia and Iran to protect shared national interests. Such a collective approach needs to be based on the ground realities, in particular that the Taliban must play a key role in a future Afghan government. The Taliban, for their part, must guarantee a tolerant and inclusive governance system that respects rights of women and minorities while making a clean break with terrorist groups which should not be allowed any sanctuary in Afghanistan.
Read More: Afghan forces fight to recapture Taliban-held district outside Kabul
Afghan leaders including from the Ghani government should also be made part of the arrangement. The major powers, especially China and Russia, should not only guarantee such an agreement along with Pakistan and Iran, but also undertake to provide economic assistance for Afghan reconstruction and development. Of special significance in this regard would be extension of China's BRI to Afghanistan and the promotion of intra-regional connectivity which will benefit Afghanistan as well as the Central Asian republics, Pakistan, China, Iran and Russia. Only such a collective approach by the key neighbours of Afghanistan could enable them to confront the gathering storm over the region.
Published in The Express Tribune, August 3rd, 2021.
Like Opinion & Editorial on Facebook, follow @ETOpEd on Twitter to receive all updates on all our daily pieces.
COMMENTS
Comments are moderated and generally will be posted if they are on-topic and not abusive.
For more information, please see our Comments FAQ