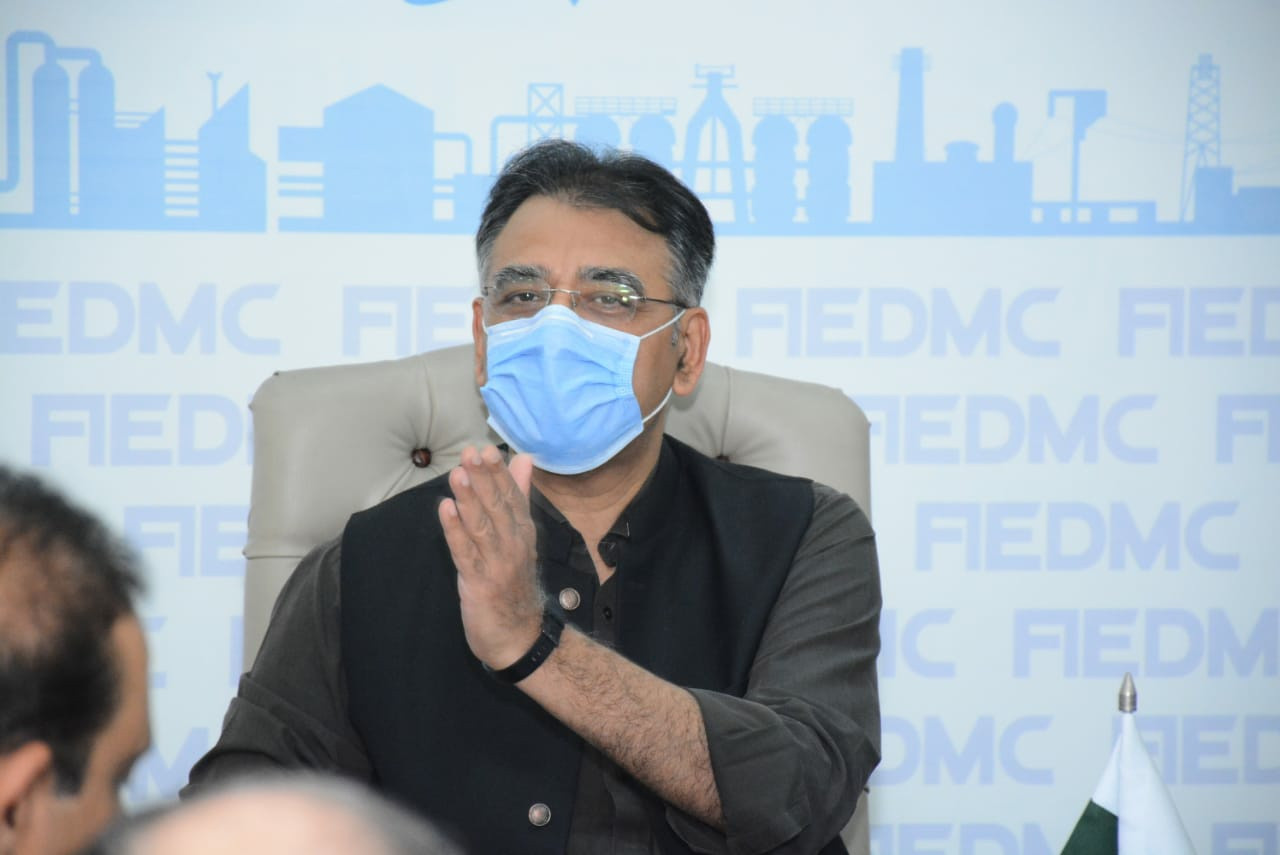 ---
Pakistan crosses 30 million vaccinations mark, says Umar
NCOC chief says all past six days of the week saw record numbers of vaccinations
---
ISLAMABAD:
National Command and Operation Centre (NCOC) chief Asad Umar informed that Pakistan had crossed over 30 million vaccinations as of Sunday.
The federal planning and development minister announced the latest statistics on Covid vaccinations via his Twitter account.
According to Umar, the country's vaccination rate proliferated exponentially. The first 10 million vaccinations took 113 days, he said, adding that, "The second 28 days and the third only 16 days".
Moreover, all the past six days of the week had a new "record" number of vaccinations, the tweet stated. A total of five million jabs were administered throughout the week.
Pakistan has crossed 3 crore vaccinations. The first crore took 113 days. The second 28 days and the 3rd only 16 days. Pace has rapidly increased. All 6 days this week were a record. 9 lakh 34 thousand vaccinations yesterday . In last 6 days 5 million vaccinations were done.

— Asad Umar (@Asad_Umar) August 1, 2021
A new record was established on Saturday, with 934,000 vaccinations being administered nationwide, he said.
A previous statement by the minister highlighted the growing spread of the virus, particularly in light of the Delta variant.
Currently, the country's positivity rate is at 8.82%.
Statistics 1 Aug 21:
Total Tests in Last 24 Hours: 56,965
Positive Cases: 5026
Positivity % : 8.82%
Deaths : 62

— NCOC (@OfficialNcoc) August 1, 2021
Asad Umar emphasised the importance of vaccinating against the virus instead of locking cities down, in order to contain outbreaks.
Read: Won't allow complete lockdown: Fawad
"As soon as the numbers decrease, we start thinking that the virus is finished. However, our actions are directly linked to the spreading of the virus", Umar claimed.
Due to an increase in Covid cases in Sindh, the province has gone into lockdown as of Saturday.
The NCOC said instructions have been issued to the federal government's offices in Sindh to work with a minimum number of workers while ensuring Covid SOPs.