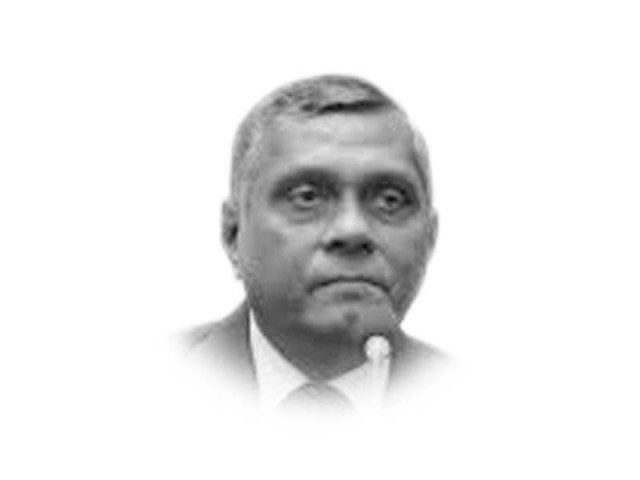 ---
On July 28, while talking to reporters in New Delhi, US Secretary of State Antony Blinken warned that Afghanistan would become a 'pariah' state if the Taliban take its control by force. "An Afghanistan that does not respect the rights of its people, an Afghanistan that commits atrocities against its own people would become a pariah state," said Blinken.
From September 1996 when Taliban occupied Kabul till their government was overthrown by the US-led attack in October 2001, Afghanistan was treated as a pariah state because it lacked legitimacy and was not recognised by the United Nations and other international organisations.
According to the Penguin Dictionary of International Relations, pariah states are "international states/actors which by virtue of their political systems, ideological postures, leadership or general behavior suffer from diplomatic isolation and widespread global moral opprobrium". According to World Atlas.com, the term pariah state is used to describe a nation which is not accepted or recognised by the majority of governments around the world. This distinction has two considerations: the disadvantage of being a pariah state and the justification given by the international community. The disadvantage of being a pariah state is that the nation is excluded from international relations, put under economic sanctions, and sometimes invaded by external military forces. While one may or may not agree to these definitions of a pariah state, the reality is that when a majority of the UN member states reject a particular state on account of its support to violence and terrorism and involvement in human rights violations and proliferation of weapons of mass destruction, efforts are made at the international level to isolate and condemn that state by imposing sanctions and embargo.
The Taliban regime in Afghanistan from 1996-2001 was accused of facilitating al Qaeda, sponsoring terrorism, and committing serious violation of human rights particularly against women and minorities. Only three UN members – Pakistan, Saudi Arabia and the UAE – had diplomatic relations with the Taliban regime. While the two Arab states had cut off their diplomatic relations with the Taliban during the last days of their regime, Pakistan maintained its ties with them until the US-led attack on Afghanistan. Pakistan even rendered political and diplomatic support to the isolated Taliban regime at various international forums, reasoning that it had established peace in Afghanistan after much bloodshed. But Islamabad's support to Taliban was always criticised and seen with suspicion the world over.
After around 20 years of the dismantling of the Taliban rule and America's longest war, it is time to analyse the merit of the warning given by the US and its allies that if Taliban sought power by force, the world will not grant legitimacy to their rule. It seems history is repeating itself and despite assurances from the Taliban leadership of treating women and minorities well and not avenging those who worked with the allied forces, there are reports that Taliban have started enforcing their strict version of Shariah in the areas they have occupied, by banning music and barber shops, and restricting women's freedom of movement. As a result, an environment of fear prevails in areas of Afghanistan where the Taliban are trying to impose their writ through repressive means.
Will the Taliban leadership not learn lessons from their past blunders, and resort to the same old practices they had carried out while in power from 1996-2001? The most important question for Pakistan is: if under a Taliban rule, Afghanistan is again declared a pariah state, how will Islamabad react? If the Taliban fail to prevent international terrorist groups like al Qaeda and IS from using the Afghan soil, will the UN again take action against the Taliban? These are the questions being raised by the quarters mindful of an impending crisis in case of a Taliban takeover of Kabul by force.
One can figure out three possibilities in case of Afghanistan being declared a pariah state under the Taliban.
First, even if Taliban are not granted legitimacy by the UN and other international organisations, one can expect some neighbours of Afghanistan and other stakeholders to maintain ties with them because of their possible moderate behaviour and a lenient attitude towards their opponents. If Taliban, on seizing control of Kabul and other major cities of Afghanistan, are pragmatic in their approach by being tolerant, one can expect some betterment in the war-ravaged country. There may be pressure on the UN and other international actors to grant legitimacy to the Taliban because of their moderate behaviour, compliance over human rights, and control over groups perceived to be involved in violence and terrorism. The recent meeting between Taliban co-founder Mullah Abdul Ghani Baradar and State Counsellor and Foreign Minister of China Wang Yi in the Chinese city of Tiangin on July 28 is one attempt by the Taliban leadership to dispel the notion about their nexus with terrorist organisations and to win international legitimacy.
Second, it is to be seen how Taliban are going to treat women – especially regarding their education and employment – minorities and their political opponents. This time around, steps like banning music and barber shops would not be accepted easily, both within Afghanistan and outside – something that is likely to compel the UN and other international actors to impose sanctions. In categorical terms, Taliban have been warned that if they forcibly take control of Afghanistan, they will have to suffer consequences, like being declared a pariah state.
Finally, unlike in the past when it maintained diplomatic relations with the Taliban regime despite its international isolation, Islamabad would be cautious this time. Pakistan has rejected allegations by President Ashraf Ghani of providing military and logistical support to Taliban fighters, calling them an attempt to justify their failure to maintain control of Kabul against the advancing Taliban forces. Let's see how things will unfold in Afghanistan in the days to come.
Published in The Express Tribune, August 1st, 2021.
Like Opinion & Editorial on Facebook, follow @ETOpEd on Twitter to receive all updates on all our daily pieces.
COMMENTS
Comments are moderated and generally will be posted if they are on-topic and not abusive.
For more information, please see our Comments FAQ