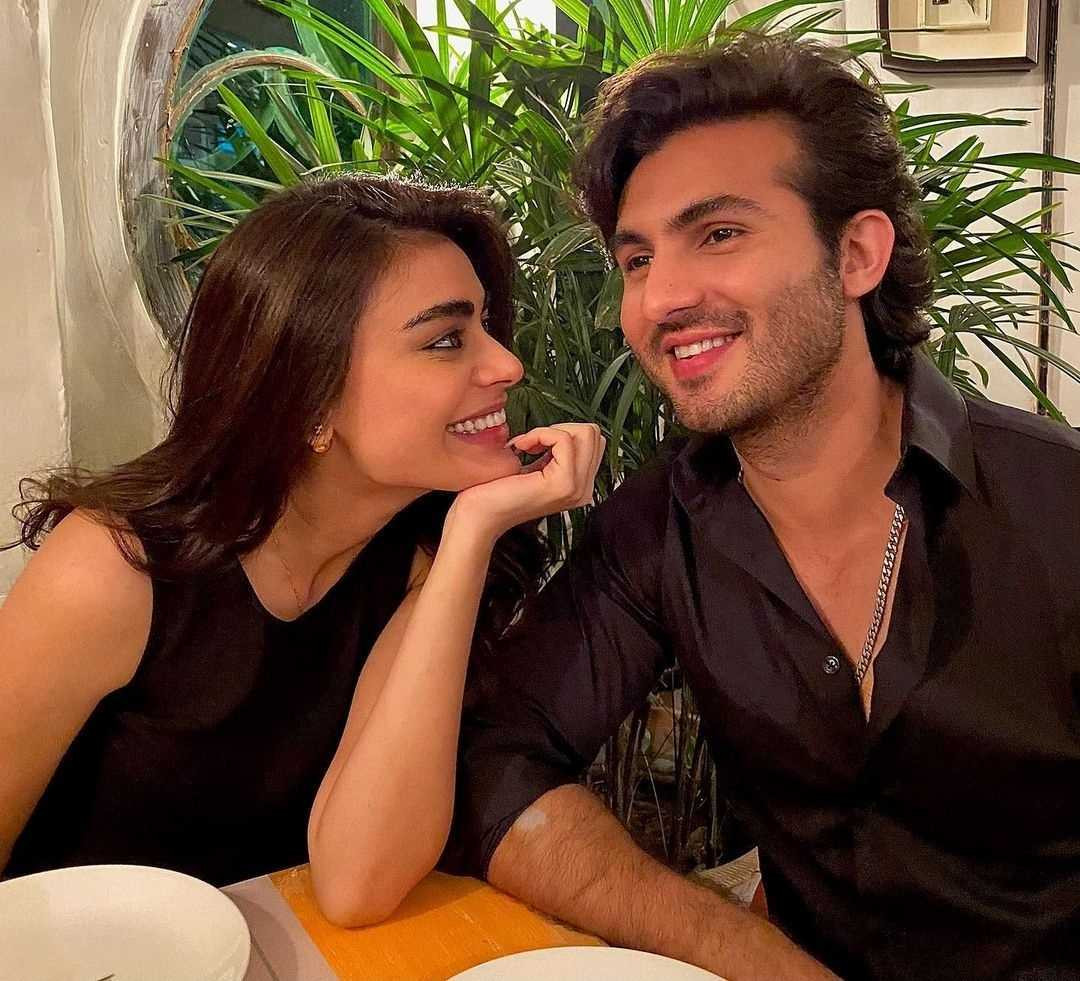 ---
Celebrity couple Shahroz Sabzwari and Sadaf Kanwal recently divulged details about their marriage, work and personal life during an interview with a local news outlet. The two tied the knot last year amidst a storm of controversy surrounding the dissolution of Shahroz's previous marriage to actor Syra Yousuf, with whom he has a daughter.
On the topic of marriage, Sadaf stated that she has a relatively simple set of 'rules' that she believes are the key to a successful marriage."My rules are very simple. You should consider your husband your husband. He should have a greater status because he is a man." The model went on elaborate, "He earns and feeds the family. I work also, but I can't compete with him. I will take care of my kids someday. I can't be on the same level as him. The way a man can take care of things, a woman can't. That's what I believe."
Following the statement, Shahroz was quick to add his thoughts on the matter. "And what a woman can do, a man cannot. That is the role solely of a woman. Both of them need to understand their place. God has designated particular roles for each. Otherwise, why would God have made two separate kinds of people?"
In support of traditional gender roles, the actor explained, "Men and women think differently. If they both respect each other's space and their level, that's equality to me." He added further, "Some men think they are exceptional husbands and that their wives are not. Then there are women who tell men, 'I am everything you are.' I think both of these are extremes. God has given you your place and both of you can excel in your designated roles."
When asked about her views on Aurat March and feminism, Sadaf responded with a defence of traditional gender expectations. "Our culture is our husband. I married him, which means I have to pick up his shoes and iron his clothes. I know where all of Shahroz's things are and what and when he has to eat. I need to know these things because I am his wife and I am a woman. He doesn't have to know the same about me. This is what I believe because this is what I've grown up seeing. This feminism that has become a part of our lives, it's because of liberals," shared the model.
On the topic of Sadaf's acting career, in particular her performance in an item number in Na Maloom Afraad 2, Shahroz shared, "I liked it a lot. At the time I didn't know her. I really liked her performance. I know the director, Nabeel, who is amazing, and it wasn't a small film. It was actually the biggest film at the time." He continued, "I had no right to question her choices. As a colleague, I considered it as nothing more than work, and you can't judge anyone based on her work."
Clarifying her stance on the matter, Sadaf explained, "When you're younger, there are a lot of things that you don't understand. This is something Rabia Butt has said in an interview as well. You end up wearing those clothes and doing that work, and when you begin to understand, the time has changed. I don't think I'll wear those clothes or do that kind of work again."
COMMENTS
Comments are moderated and generally will be posted if they are on-topic and not abusive.
For more information, please see our Comments FAQ