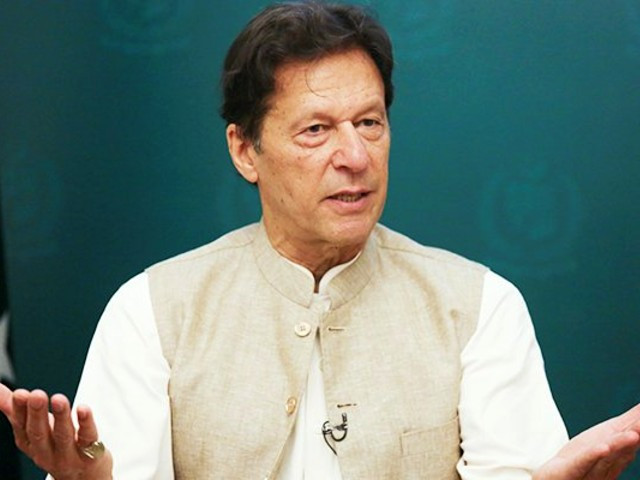 ---
ISLAMABAD:
Prime Minister Imran Khan has assigned the task of introducing legal reforms on crucial issues to Attorney General for Pakistan Khalid Jawed Khan, instead of seeking advice from the law ministry.
The AGP called on the prime minister on Thursday and briefed him on the ongoing reforms in the justice system and the Water Commission Report.
The premier is holding consecutive meetings with the AGP, seeking input for amendments to the NAB and electoral laws.
Read more: AGP introduces Audit Management Information System
The top law officer will also work on the proposed bill on the legal status of Gilgit-Baltistan.
Sources told The Express Tribune that the AGP had already held a meeting with the chief election commissioner on electoral reforms.
The premier had also asked the Parliamentary Committee on Legal Reforms to endorse every opinion given by the AGP on any issue.
A member of the cabinet told The Express Tribune that the premier was dissatisfied with the law ministry's performance on legal reforms.
Also read: AGP hints at filing review plea against SC ruling in workplace harassment law
Therefore, he had given legislative work to the AGP, whose prime duty was to deal with litigation.
He said the PTI's main manifesto was legal and judicial reforms.
"The government is completing its three years on August 18 but it has nothing significant to show on judicial reforms," he added.
The cabinet member also said 57 ordinances were promulgated during the three years and no effort was made to carry out legislation through parliament.
"The majority of government functionaries accuse the law ministry of not taking prompt measures on judicial reforms during the last three years."
The law ministry has only worked on the succession certificates initiative.
Under the Letter of Administration and Succession Certificates Act, legal heirs can receive certificates from the National Database and Registration Authority (NADRA) within 15 days without approaching the courts.
The premier, in principle, agrees that no new ordinance should be promulgated on crucial issues.
Earlier, several ministers complained about the law ministry's delay in clearing files.
Many departments have directly approached the AGP office for legal advice.
According to a statement issued after the meeting, the prime minister told the AGP that "ensuring easy and speedy justice to the common man was the foremost priority of the present government".
The premier also said the government remained firmly committed to provide all possible support and resources to judges to make the justice system more effective.
He also lauded the efforts of Justice Shahid Karim on the Water Commission report.
"The water issue is of prime importance. Justice Shahid Karim's special interest and efforts towards this issue of national importance are indeed commendable."
The prime minister also appreciated the efforts of the team headed by Justice (retd) Ali Akbar Qureshi in compiling the report of the Water Commission.
COMMENTS
Comments are moderated and generally will be posted if they are on-topic and not abusive.
For more information, please see our Comments FAQ