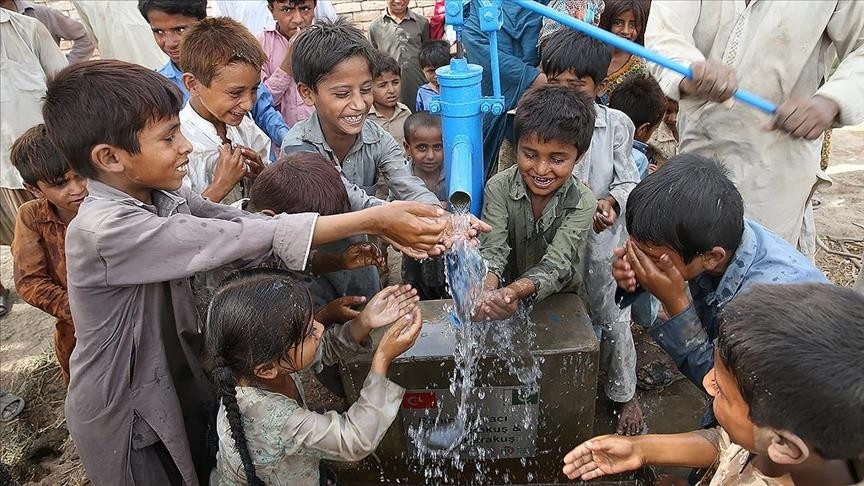 ---
ISLAMABAD:
To tackle surface and groundwater management and improve water governance, WWF-Pakistan has launched a city-wide partnership to promote open and constructive dialogue on priority water risks by mobilising resources.
To foster new partnerships for improved water governance, adopt locally-driven solutions and make measurable improvements towards sustainable water use and water stewardship in the twin cities of Islamabad and Rawalpindi, under the Australia-Pakistan Water Security Initiative (APWASI).
Comprising a network of public, private and civil society actors, this platform will develop a common understanding of water risks in the twin cities, establish key priority water risks and pin down strategies to mitigate these risks, said a news release.
At the launch event in Islamabad, Rab Nawaz, Senior Director, WWF-Pakistan stated that "Australia has been successfully practicing holistic water management i.e. a 'Water Sensitive Cities Approach'. Pakistan can adopt these practices at the community level which can be replicated and upscaled."
Read Feasibility study for raising water table to be finalised by year end
He said partnerships play an integral role in achieving water management goals and platforms like the citywide partnership are meant to promote them. Launched under the APWASI initiative, a project funded by Australian Aid to implement the Water Sensitive Cities vision, the citywide partnership is a step towards adopting a nature-based approach for the holistic management of the water cycle to make the twin cities more livable, resilient, sustainable and productive.
The platform will be instrumental for the government in generating evidence-based information and data on water use, distribution, leakage, quality, sanitation, etc.; thus, informing urban planning and the policy and decision making processes. Speaking on the occasion, Dr Naveed Iqbal Gondol, Director Hydrology, PCRWR said, "Managing a problem at its source is easy - otherwise it becomes complex and may turn in to disaster. Nature-based solutions, such as rainwater harvesting, will facilitate groundwater recharge and help mitigate disastrous situations like flooding."
As part of the discussions held during the event, the participants identified challenges of water management in Islamabad and Rawalpindi and exchanged ideas on interventions for water sensitive urban design.
Published in The Express Tribune, July 30th, 2021.
COMMENTS
Comments are moderated and generally will be posted if they are on-topic and not abusive.
For more information, please see our Comments FAQ