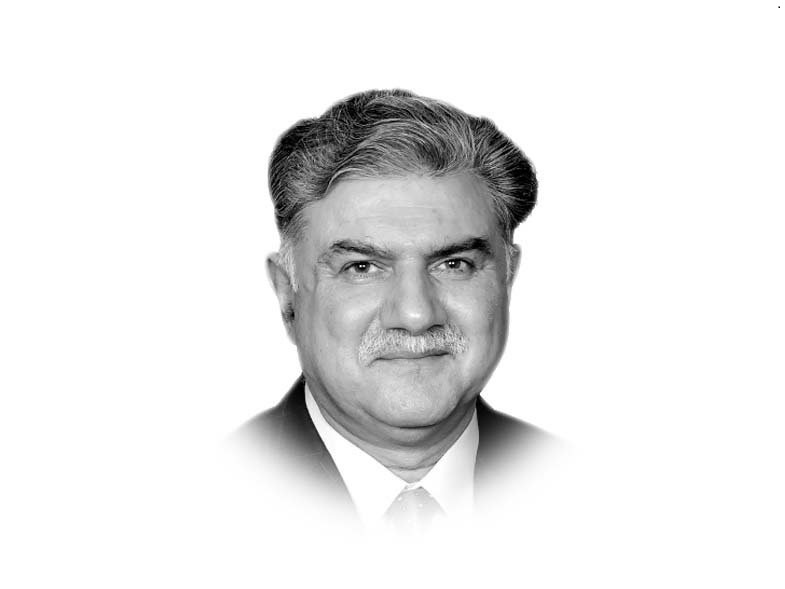 ---
It was winter in 2001, Taliban forces and their al-Qaeda affiliates were routed in the combined US and Northern Alliance (NA) assaults, rolling down from northern Afghanistan. Victory and euphoria filled the air catapulting the fence-sitters. Some 8,000 Taliban fighters, including Chechens, Pakistanis and Uzbeks (and al-Qaeda suspects) surrendered — after the siege of Kunduz — to the NA faction of Junbish-i Milli forces under General Abdul Rashid Dostum, a US ally.
Many prisoners were taken to Qala-i-Jangi, a fort near Mazar-i-Sharif, where they later revolted against ghastly cold conditions. The remaining 7,500 or so prisoners were loaded, with their hands and feet tied, in sealed shipping containers for shifting to Sheberghan prison (General Dostum's home town). This fateful "Convoy of Death" would last several days and cost most prisoners their lives. Eyewitnesses recounted dozens suffocated to death or killed by armed escorts who fired on the containers to shoot air-holes. Each container held 200-300 prisoners who gasped, cried and shouted for air and water.
Afghan Massacre: The Convoy of Death (2002) by an Irish filmmaker Jamie Doran and Afghan journalist Najibullah Quraishi documents the gruesome murders in harrowing detail. The prisoners were duped to surrender on the understanding, that they would be allowed to go home on giving up weapons or treated as per UN conventions (in case of al-Qaeda/foreigners). Roughly half of the prisoners in each container were dead upon arrival, suffocated and/or having failed to replenish bodily fluids by licking sweat off fellow prisoners or biting into them.
The survivors — mostly — were driven to the infamous desert Dasht-i-Leili and shot right under the nose of American military, present and apparently complicit in the massacre. US troops were reportedly actively involved in torture and murder. President Barack Obama ordered a probe into the Bush administration's resistance to investigate this massacre that lies buried somewhere in the scroll of US noble deeds in Afghanistan.
Sheberghan is etched in the mostly Pashtun Taliban's combat memory just like 'Saigon Moment' is in the US military memory. Dostum, endeared by Turkey for his Turkic credentials and Central Asian leanings, is ever the "Butcher of Sheberghan" to the Taliban rank and file. And Turkey, his mentor, benefactor, host and financier raises uncomfortable questions for the Taliban/The Islamic Emirate of Afghanistan (IEA), despite its fervent Pan-Islamism under President Erdogan. Hence the Taliban's refusal to attend the Istanbul parleys recently and their calling the Turkish offer of protecting the Kabul airport, after the US/NATO withdrawal, 'reprehensible'. President Ghani elevated Gen Dostum to "marshal" rank in July 2020, ignoring his complicity in this massacre, and rape, sodomy and torture afterwards.
In a July 2021 interview with the Turkish Radio & TV (TRT), IEA spokesman Sohail Shaheen reiterated Taliban aim of "ending the chapter of foreign occupation of Afghanistan in totality" seeking withdrawal of all military, advisory/training personnel and contractors. He, however, welcomed US/NATO and other nations subsequently in civilian roles for reconstruction having signed agreements/protocols with the future Afghan Islamic Govt.
Therefore, the residual US military force (650 or so) to protect embassies and the Turkish military staying put to protect the Kabul airport are not acceptable, as Taliban are willing and capable to protect embassies, consulates and NGOs. IEA has asked Turkey to leave alongside other NATO nations. What motivates President Erdogan for the purported Afghan intervention seems instructive.
First, is his Turkic affinity with Dostum and Central Asia in general. Turkey under Erdogan follows a revisionist policy, considering Central Asian landmass once under the erstwhile Ottoman Empire, its sphere of influence. Turkic-speaking Central Asia and Turkey's racial-linguistic affinity with Uzbeks, Turkmen, Tajiks and others, inspires Turkey to champion their cause.
Turkey had launched massive media onslaught in Turkish/Turkic languages via satellite broadcasts, after the fall of Soviet Union in 1989. Established in 2010, the Turkic Council has four members — Turkey, Azerbaijan, Kazakhstan and Kyrgyzstan with Uzbekistan and Turkmenistan waiting to join in. In 2019, member states established the "Turkic Chamber of Commerce and Industry" in Istanbul.
A nuanced reading of famous historical Turkish dramas points to Turkic racial preeminence, parallel to Islamic credentials. Turkey, therefore, is second home to many Afghans like Dostum.
Second, Taliban are victims of racial profiling far and wide. Most Turks consider them uncivilised, uncouth and very conservative, with unacceptable religious percepts. The recent noise in the Turkish press after Erdogan stated he could find common ground with the Taliban — is indicative of this profiling. Turkish dislike of Pashtun Taliban — the future rulers of Afghanistan — hence makes its potential Afghan mission complicated.
Third, Turkey's significant investment in Turkic-speaking Central Asian economic system. Turkey's successful support of Azerbaijan in the November 2020 war with Armenia over Nagorno-Karabakh has consolidated its position as a reliable supplier of military equipment. Ankara is pursuing new diplomatic and economic initiatives in Central Asia seeking markets for its exports and gaining access to Central Asian oil and gas reserves.
Fourth, and most important is Turkey's efforts to appease the US after falling apart with Trump Administration over the acquisition of S-400 anti-aircraft system from Russia. Turkey's other issues include its EU membership, sanctions, human rights hiccups, Turkey's involvement in Syria and Libya and its Israel policy. Turkey leads the camp (Qatar, Malaysia, etc) that rivals Saudi/UAE leadership of the Muslim word.
Any suggestion for the Qatari interlocution with IEA is not likely to work as Taliban refused Istanbul parleys despite Qatari connection. For IEA, ending foreign occupation in totality is an unchanged existential core percept. And if the US thinks that like dragging the withdrawal date in violation of Doha Accord, it can negotiate with IEA for a residual Turkish force to protect HK Airport, it will be thorny. Triumphant Taliban knocking on the gates of Kabul, swooshing rockets over presidential palace during recent Eid prayers, may not yield to any Turkish overtures.
Erdogan's apparently pro-Dostum, pro-Turkic maneuver may just split the already divided Islamic world. And one hopes, Turkey's endearment desire with the US does not end up in Turkish troops dying in Afghanistan.
Taliban will never forget Sheberghan. And brotherly Turkey needs to re-burnish its image among Pashtun Taliban. Erdogan's cherished leadership of the neo-Islamic world, challenging many archaic stereotypes, is faced with a test. On this and other Afghan matters, Turkey needs to stay in the right corner, heeding Pakistan's sincere advice.
Published in The Express Tribune, July 29th, 2021.
Like Opinion & Editorial on Facebook, follow @ETOpEd on Twitter to receive all updates on all our daily pieces.
COMMENTS
Comments are moderated and generally will be posted if they are on-topic and not abusive.
For more information, please see our Comments FAQ