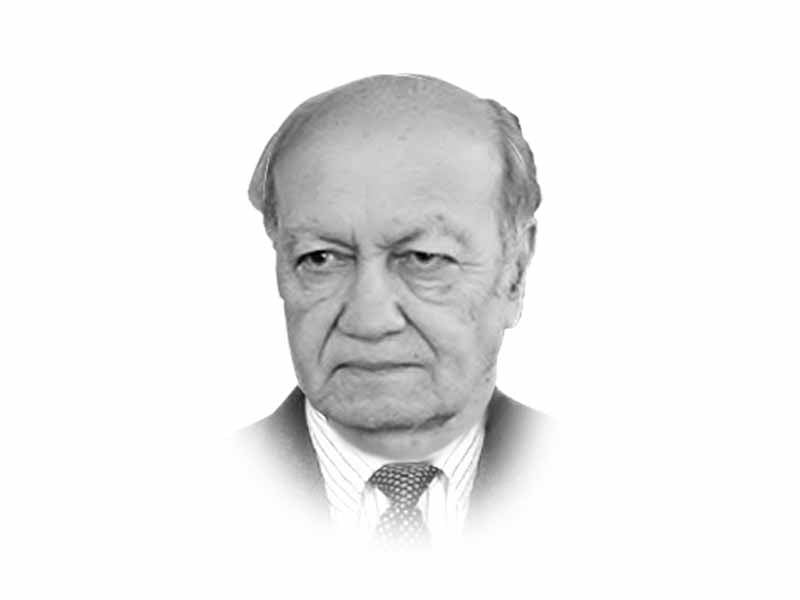 ---
The recent murder of Noor Mukadam has evoked severe condemnation and horror and touched the very nerve and sensibilities of a wide cross-section of the society. It has also brought into sharp focus the brutality and moral decadence of some of the filthy rich. But will this ghastly event stir the collective conscience of the nation or the momentary focus of the social media soon fade away into oblivion?
The prime minister has been a great proponent of applying the laws of the land across the social and political divide and for ensuring that the rich and powerful who commit crimes do not get away. We hope the resolve is not only meant for politicians but applied across the board and Noor's case would be test case for a fair trial.
Initial developments in murder investigations are encouraging as the parents of the accused have been arrested and are being interrogated. This was a horrendous crime — a brutal murder of a hapless girl in full view of the so-called guards.
There are several lessons that one can draw from this incident. Apparently, the guards were hesitant to interfere fearing they would lose their jobs or were afraid to risk their lives. So, what should be inferred from the type of protection or security that these companies are providing? It is also a classic case of parental neglect and taking dangerous schizophrenic patients lightly. Especially considering that Zahir Jaffer, the killer, was battling mental illness and drug addiction. In fact, such individuals need qualified guards that are trained to handle mentally deranged individuals. From what is being reported, the subsequent handling of the crime by the parents is also reprehensible as they were trying to manipulate facts.
Apparently, even as a child Zahir's behaviour has been erratic and he suffered from episodes of anger. It is not surprising that he had a criminal record and was banned from traveling to the UK. Despite full knowledge of his medical history, for the parents to allow Zahir to conduct freely and indulge in intimate social activities without close surveillance was a sure invitation to disaster. An appropriate response of the parents would have been to closely monitor his social activities and take parental responsibility seriously.
This incident is equally a scathing indictment of our society's values. Knowing fully well that Zahir was not normal and drifted into fits of rage, members of society, engaged with him freely, were apparently lured by his wealth, power and privilege. Apparently, no politician has so far called on the bereaved family of Noor. Whereas, they need maximum emotional support at this time.
This case triggers the urgent need to also seriously assess and evaluate the collective societal values. First, do we as a society adhere to the value system that we profess to? Are we as a society conforming to internationally recognised norms and basic religious edicts in our daily lives? Are we even conscious of this responsibility and do we realise that in order to make any headway in life, the character and value system at the individual and national level is crucial? Otherwise, the entire foundation of the society would rest on sand.
Over the years there has been a marked deterioration in our moral values. The state, clergy, politicians and society as a whole have a major role to play in this. We need to do some serious introspection as to why there has been a sharp decline in our value system. Especially, when we proudly claim to be an Islamic state and yearn to emulate the state of Medina.
Morality is linked to the values inculcated by parents, at the school and at the place of work. The media also has a critical role in influencing the thinking of people and they all have a major responsibility which they need to faithfully fulfil.
In the last few months, there have been several horrendous crimes committed against women. Apart from ensuring that the culprits are appropriately punished and their cases dealt with on priority, the government and society should address this problem seriously. It is a subject that should draw the attention of the parliament and our major political parties.
Lately, cases of girls being killed by close relatives for marrying according to their wishes have been increasing and society is still silent. It is also doubtful if these criminals will face the punishment they deserve. The indifference of the society to these crimes by itself speaks volumes of the decline of our values and status of women. It is not surprising that Pakistan, even by South Asian standards, is only above Afghanistan in its treatment of women. In India, Bangladesh and Sri Lanka, women are on the move. Their level of education, awareness and involvement in social, political and administrative functions is far more than that in Pakistan. They too are subjected to harassment and discrimination but are more vocal in voicing their resentment and more conscious of their rights. Their national press is more supportive of their causes. We have a fairly good representation of women in parliament and some of them stand out for their contribution to legislation across the board and understanding of national and international issues. Their voting percentage in provincial and national elections is less in comparison to the men due to the lack of transport facilities and discouragement by their menfolk. This is particularly true for former tribal territories and rural Pakistan.
The schooling of girls and the lead by teachers can be a trigger for the emancipation of women in Pakistan. The experience of other countries, especially of Latin America and China, shows that transformation of societies is linked to education and especially that of women. In Pakistan too, the teachers, media and society as a whole can make a major contribution towards the emancipation of women. For Muslims, the Hadith "every Muslim male and female is requested to seek knowledge", reflects both sexes are equal in their search for education. Any restrictions imposed by Muslim societies are based on cultural factors.
Published in The Express Tribune, July 28th, 2021.
Like Opinion & Editorial on Facebook, follow @ETOpEd on Twitter to receive all updates on all our daily pieces.
COMMENTS
Comments are moderated and generally will be posted if they are on-topic and not abusive.
For more information, please see our Comments FAQ