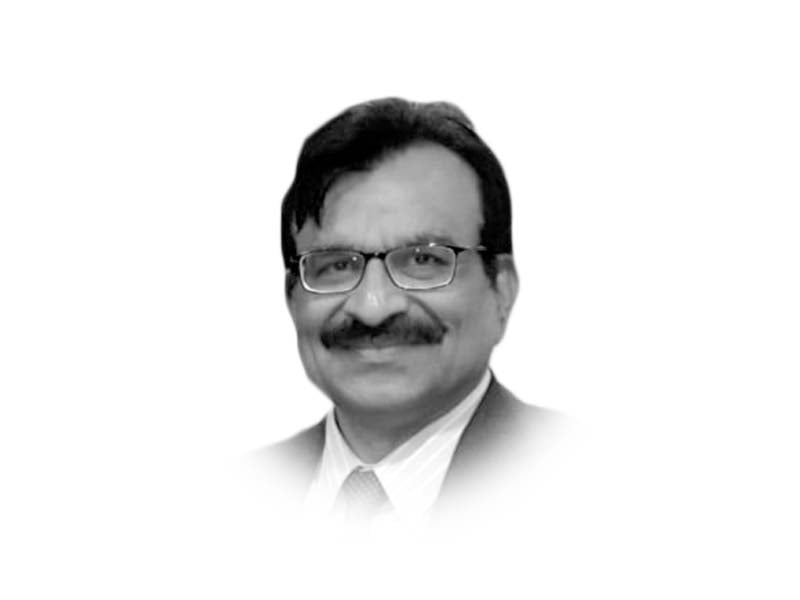 ---
Colonel (retd) Ashfaq Hussain has described how young men are trained and disciplined in the Pakistan Military Academy. His book series including — Gentleman, Bismillah and Gentleman, Alhamdulillah — are still popular. Teaching mess etiquette to young men who, back in those days, may have never been to a restaurant, was certainly challenging (eating out was not common in Pakistan until the 70s). However, the most challenging part for the new cadets was to stop eating at once whenever a senior cadet at the table said "Gentleman, Alhamdulillah". Once he said that, no one at the table was allowed to eat any further.
To teach juniors the absolute authority of seniors in the armed forces is critically important. In the heat of war, you don't want discussions but for juniors following orders as this it's a matter of life and death. Civilian decision-making requires discussions at all levels and dissenting notes. However, as the civilian bureaucracy has seen long periods of military governments, it has also developed traits which are not counterproductive here. I have attended multiple high-level meetings where I have noticed some senior government officers will either stay quiet or say "Yes, sir". In these meetings, it's all praise of the highest-ranking officer and no problem solving.
There was a head of a big government institute, who when asked about anything in these meetings would say, "Alhamdulillah, sir! We are already doing this". That did not mean that his organisation was working on that task at the moment, but that no one would dig deeper. One wonders how people with no impact on ground and only tall claims survive and thrive for so long. Simple: no one cares about what is happening on ground. Even seniors know that this is a house of cards and they don't want to disturb it. If later, it was found that they were not told the factual situation, the blame could be shifted to a junior officer.
But this is fatally dangerous in a real crisis. The "everything is well" mantra creates an illusion for those at the top and drives them away from ground realities and good decision-making. Before the fall of East Pakistan, any sector commander presenting the real situation was admonished and eventually everyone started to say everything is fine. Even the Covid-19 pandemic hit us hard. Similar "feel-good" pandemic preparedness evaluations gave a false sense of security to many countries at the cost of hundreds of thousands of lives. My own article took nearly a year to get published in December 2019 because no outlet wanted to raise criticism of pandemic preparedness. Keeping close those who could tell you the truth and have a dissenting voice is critically important for our job.
My advice to an old friend who became a federal minister was to not to believe in what he was being told in the meetings and instead to dig deep, visit the grounds as much as possible, and be wary of those telling him he is making great decisions. A few months into the job my friend told me that everyone in the ministry is praising him for a wonderful job. I have witnessed how good-intentioned leaders fail when they allow themselves to be encircled in the web of flattery by those who have honed their skills on many like them before and could already see his days in the position being numbered.
Published in The Express Tribune, July 28th, 2021.
Like Opinion & Editorial on Facebook, follow @ETOpEd on Twitter to receive all updates on all our daily pieces.
COMMENTS
Comments are moderated and generally will be posted if they are on-topic and not abusive.
For more information, please see our Comments FAQ