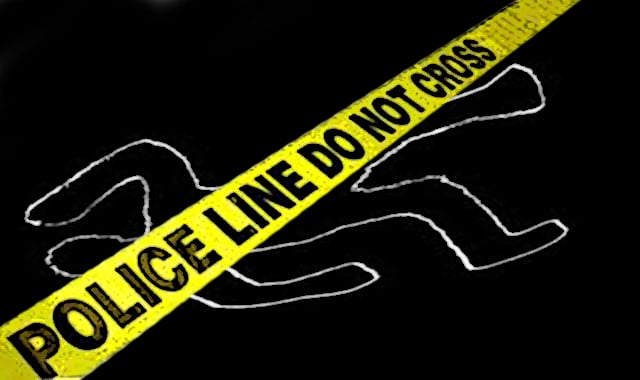 ---
KARACHI:
A grave was exhumed in Lyari to solve the mystery of the woman's mysterious death.
According to the initial report, the incident was not a suicide but a murder.
The woman's husband used to torture her while an attempt was made to cover up the incident.
The 32-year-old Kanta Kumari, wife of Anand, was mysteriously killed in the Baghdadi area of Lyari.
Kanta Kumari's brother Rajesh said that his sister Kanta Kumari was married to Anand in February 2020 and they have a six-month-old daughter. On the fifth of last month, Anand got a call that his sister had committed suicide.
He was in the office at the time, but he sent his wife to Kanta Kumari's house.
When she reached there, she was told that Kanta Kumari had fallen. She was rushed to a civil hospital where doctors confirmed her death. However, seeing the marks of wounds on the deceased's neck, he was asked to call the police, which made Anand nervous.
Anand said he wanted to take her to the Aga Khan Hospital, but did not trust the doctors here. Rajesh added that when they took the body out, Anand took the corpse back home instead of to the Aga Khan Hospital and insisted on his last rites.
Later, Kanta's elder sister said that Kanta had mentioned that her husband Anand was torturing her and a few days prior, her husband had tried to kill her by placing a pillow on her face. Rajesh said that after hearing all these things, he first raised the issue in the community but no hearing was held. He contacted the police and on June 8 and they registered a case against Anand under Section 302, Case No. 349/21 and arrested him.
The case began in court and the grave was exhumed.
Preliminary reports said Kanta Kumari's neck was broken and the incident turned out to be murder rather than a suicide.
However, the final situation will be clear only after receiving the report of the chemical examination.
Rajesh further said that his appeal to the top police officials is to provide him justice and punish his sister's killer according to the law.
COMMENTS
Comments are moderated and generally will be posted if they are on-topic and not abusive.
For more information, please see our Comments FAQ