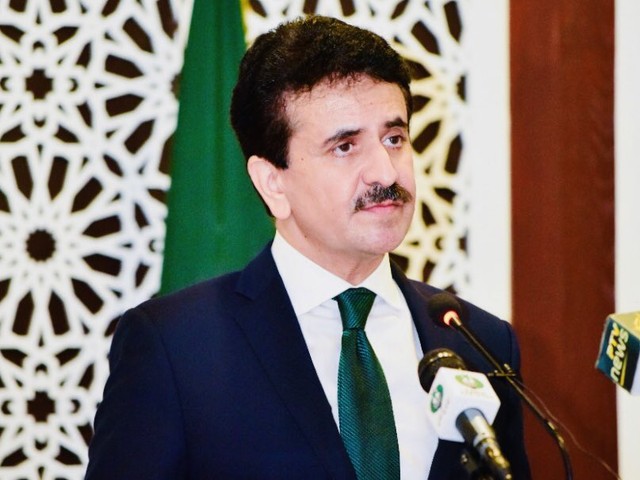 ---
ISLAMABAD:
Pakistan on Friday condemned India's state-sponsored surveillance operations and urged the United Nations to "thoroughly investigate" the widespread use of the Israeli-developed Pegasus software to spy on journalists, human rights defenders, politicians, and others.
Referring to the use of the Israeli spyware by India, the Foreign Office said in a statement that the world had seen the true face of the so-called Indian democracy, when the reports of EU Disinfo Lab, Indian Chronicle, surfaced earlier last year, he added.
"We have noted with serious concern recent international media reports exposing Indian government's organised spying operations against its own citizens, foreigners as well as Prime Minister Imran Khan, using an Israeli origin spyware," the Foreign Office said.
"We condemn in strongest possible terms India's state-sponsored, continuing and widespread surveillance and spying operations in clear breach of global norms of responsible state behaviour," Foreign Office Spokesperson Zahid Hafiz Chaudhri said.
"In view of the gravity of these reports, we call on the relevant UN bodies to thoroughly investigate the matter, bring the facts to light, and hold the Indian perpetrators to account," Chaudhri added in a statement.
Earlier this week, the NSO Group, accused of supplying spyware to governments, has been linked to a list of tens of thousands of smartphone numbers, including those of activists, journalists, business executives, and politicians around the world, including Prime Minister Imran Khan.
The NSO Group and its Pegasus malware – capable of switching on a phone's camera or microphone, and harvesting its data – have been in the headlines since 2016, when researchers accused it of helping spy on a dissident in the United Arab Emirates.
The Foreign Office said that keeping a clandestine tab on dissenting voices is a long-standing textbook ploy of the RSS-BJP regime to commit human rights atrocities in Indian Illegally Occupied Jammu and Kashmir (IIOJK) and peddle disinformation against Pakistan.
India's foreign ministry did not immediately respond to a request for comment on the Pakistani statement. The Indian government has already faced calls by domestic political opponents to investigate allegations of spying on officials including the main opposition leader, Rahul Gandhi.
The investigation published by the media organisations on Sunday said spyware made and licensed by Israeli company NSO had been used in attempted and successful hacks of 37 smartphones belonging to journalists, government officials and human rights activists.
Agencies
COMMENTS
Comments are moderated and generally will be posted if they are on-topic and not abusive.
For more information, please see our Comments FAQ