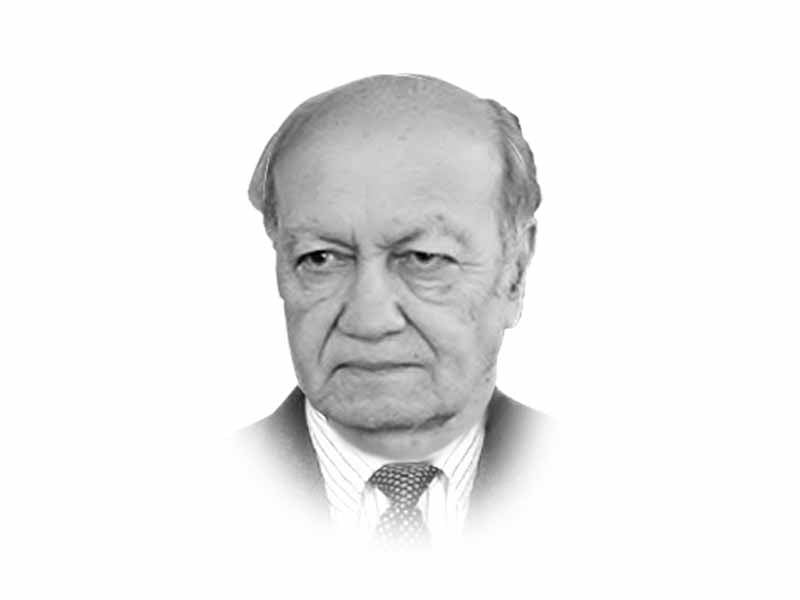 ---
Eidul Azha is one of the holiest religious events in the Islamic calendar. This day we are reminded of Prophet Abraham's willingness to sacrifice his beloved son in pursuance of Allah's command. Despite being willing to take this extraordinary step Allah instead placed a lamb to sacrifice. Allah was testing Prophet Abraham's faith and commitment. And as tradition goes, for us Muslims, Eid is a joyous occasion when we sacrifice our best animals that are considered to be Halal. But more importantly it is a day to respond to the needs of the poor and needy. It should also be a day of taking stock of our values and our country's strength and weaknesses and where do the Muslims stand in the comity of nations.
Muslims are practically spread all over the world and are in majority in nearly 40 countries, from the Atlantic eastward to the Pacific. Muslims are in majority in several states of northern Africa, Central Asia, South Asia and the Middle East. By reliable estimates Islam is spreading faster than any other religion and its population growth rate is estimated to be 63% and birth rate 28% more than the global average. The Muslim world's economy is two times less than the world average and several indicators such as the availability of water, death rate, etc., are all far below the average standards.
More worrisome is that according to World Bank estimates, the poverty ratio in Pakistan stood at 39.3% in 2020-21 and projected to come down to 37.9% by 2022-23. The object of quoting these few figures is to highlight where the Muslim countries and Pakistan stand in a global and regional perspective. To make matters worse the disunity among them which reflects in the Arab-Iran divide and the props that these countries need of major powers to keep their regimes afloat, saps the inherent strength and potential of the nations. Despite the fact that some of them are endowed with invaluable mineral and material resources and are strategically located.
The worst casualty of these weaknesses is the failure of Muslim countries to support the Palestinian and Kashmir cause. The disinterest in their people's suffering and the recognition of Israel by UAE and other Muslim countries reflects how the policies and priorities of these nations have fundamentally changed over the years. And the entire concept of the Muslim ummah is going through a transformation. Similarly, apart from Turkey and Malaysia, few have raised their concern about the plight of Kashmiris. Most Muslim countries are overlooking the gross human rights violations and atrocities by Indian occupation forces in Kashmir. Similarly, the atrocities by Israel in Palestine fail to stir their conscience.
In political development too their political backwardness is manifest in many forms. There are few Muslim countries that are democracies and the ones that claim to be democratic are very fragile and are generally facing chaos and disorder. For over four decades, Afghanistan is locked in an unending civil war and is a casualty of foreign occupation. Nigeria has serious problems of poor governance and hundreds of schoolchildren have been abducted for ransom.
Syria has suffered the worst form of dictatorship under President Bashar Al Assad and his father. It seems that the country is frozen in time. Lebanon's civil strife is unending and political chaos has taken a heavy toll on the economy and the security situation. Iraq, although endowed with natural resources and talented people, has suffered the worst under Saddam Hussain and the subsequent occupation by the US. Even after its liberation it faces sectarian problems and an uneasy relationship with Iran.
A critical factor for the decline of the Muslim countries is their neglect of education and especially in the field of science, technology and IT. For hundreds of years, while Europe was facing a major decline and was mired in the Dark Ages, the medieval Islamic empire was at the forefront of science. In sharp contrast, today the contribution of Muslim countries to science, technology, medicine and space is nil. Lack of proper education, absence of research facilities and low priority to education have been the primary reasons for the decline.
Pakistan's nearly 25% of youth is illiterate which should be a matter of serious concern for any government. Then the parallel madrassa education system does not equip the students for the requirements of the present world. Due to these shortcomings, it is not surprising that very few Muslims are contributing to new innovations, scientific discoveries or space explorations.
Similarly, with the exception of a few, most Muslim countries are lagging behind in providing proper health cover to their people. The general health standards are low. And for lack of better opportunities doctors, nurses and medical staff seek jobs in developed countries.
Another area that needs attention is the development of physical infrastructure. Apart from Turkey, Malaysia, Saudi Arabia and the UAE, most Muslim countries need to improve the quality of roads, railways and other facilities that would facilitate economic growth. They are also heavily dependent on foreign assistance for improving the public services and have failed to develop human and material resources for developing self-reliance.
As regards political progress, several Muslim countries hold elections but cannot claim to be democratic. Malaysia, Nigeria and Iran have limited freedom although they claim to be democratic. Pakistan's democratic institutions are weak — the government curbs civil liberties and the military has a dominating role in security and foreign policy. It would be unfair and erroneous to say that Sharia or any religious injunction is an obstacle to introducing and implementing most of the democratic practices in the Islamic world.
Published in The Express Tribune, July 21st, 2021.
Like Opinion & Editorial on Facebook, follow @ETOpEd on Twitter to receive all updates on all our daily pieces.
COMMENTS
Comments are moderated and generally will be posted if they are on-topic and not abusive.
For more information, please see our Comments FAQ