 ---
KARACHI:
When a musical ensemble takes centre stage, it is natural for the singer to be treated as the highlight of the show, especially if the ensemble is a solo act. The one who commands the microphone leads the pack, sparing little glory for musicians in the back to bask in. Session players in Pakistan face nothing different.
Standing 10 feet from stardom, these maestros are behind the sound that makes any solo act's live performance larger than life. But it is the frontman whom the crowd has bought the tickets for. So does that make musicians less deserving of similar recognition? Well, let's just say that depends entirely on the one calling the shots. And pop sensation Asim Azhar is bringing the musicians who play with him to the forefront.
Stating the obvious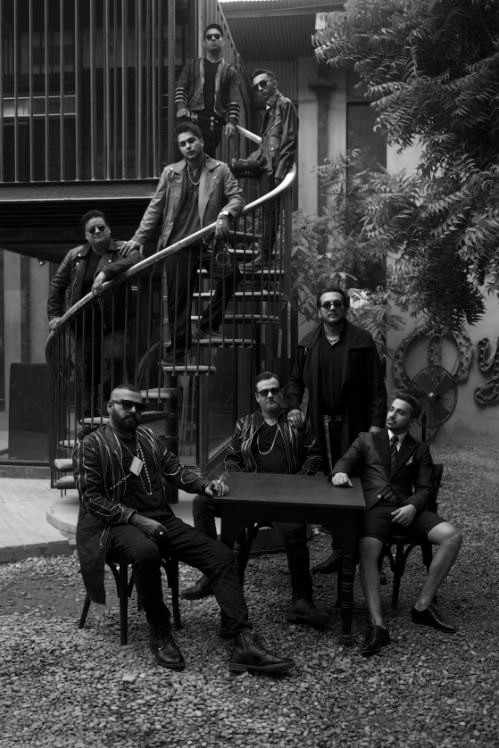 Asim Azhar with his live band at District 19.
"Almost every good solo act has a band, our audience just doesn't see it that way," renowned singer Asim Azhar told The Express Tribune. "I am still a solo act, it's not like I've formed a group like Noori or Fuzon. But I want people to know that when they come to listen to someone like me or Atif Aslam, they're going to be listening to our band as well. And it is because of this band that our shows become possible," he added.
Reinstating how 'The Asim Azhar Band' has always been there, the singer lamented that he never thought he'd have to make it official. "I just want to make it clear that when you hear me on the radio or in music videos, you are listening to me. But when you hear me in a live setting, you are listening to Asim Azhar and his live band," he clarified.
Forming new ties
Ace drummer Aahad Nayani was a permanent part of the mighty Strings before it disbanded. While Nayani's impeccable timing could not prevent the act from clocking out, knowing his time wasn't up is probably what made him say yes to Azhar.
"I think this [joining Asim Azhar] is the best decision I could have taken after Strings," Nayani remarked. But some of his fans might not agree with his sentiment. They feel cheated because apparently Nayani "sold out" by venturing into Azhar's live act; a pop star whose struggle with fame is marred with detractors reducing him to a 'mama's boy' who made it big with his 'Justin Bieber-ish' appeal and songs.
"I took 14 days to come to the conclusion that Asim is young, has great songs, more gigs than I do and is a really nice guy. So that's what matters. Some of these naysayers are just die-hard Strings fans so they're asking, 'why Asim?' But at the end of the day, we're all artists," asserted Nayani.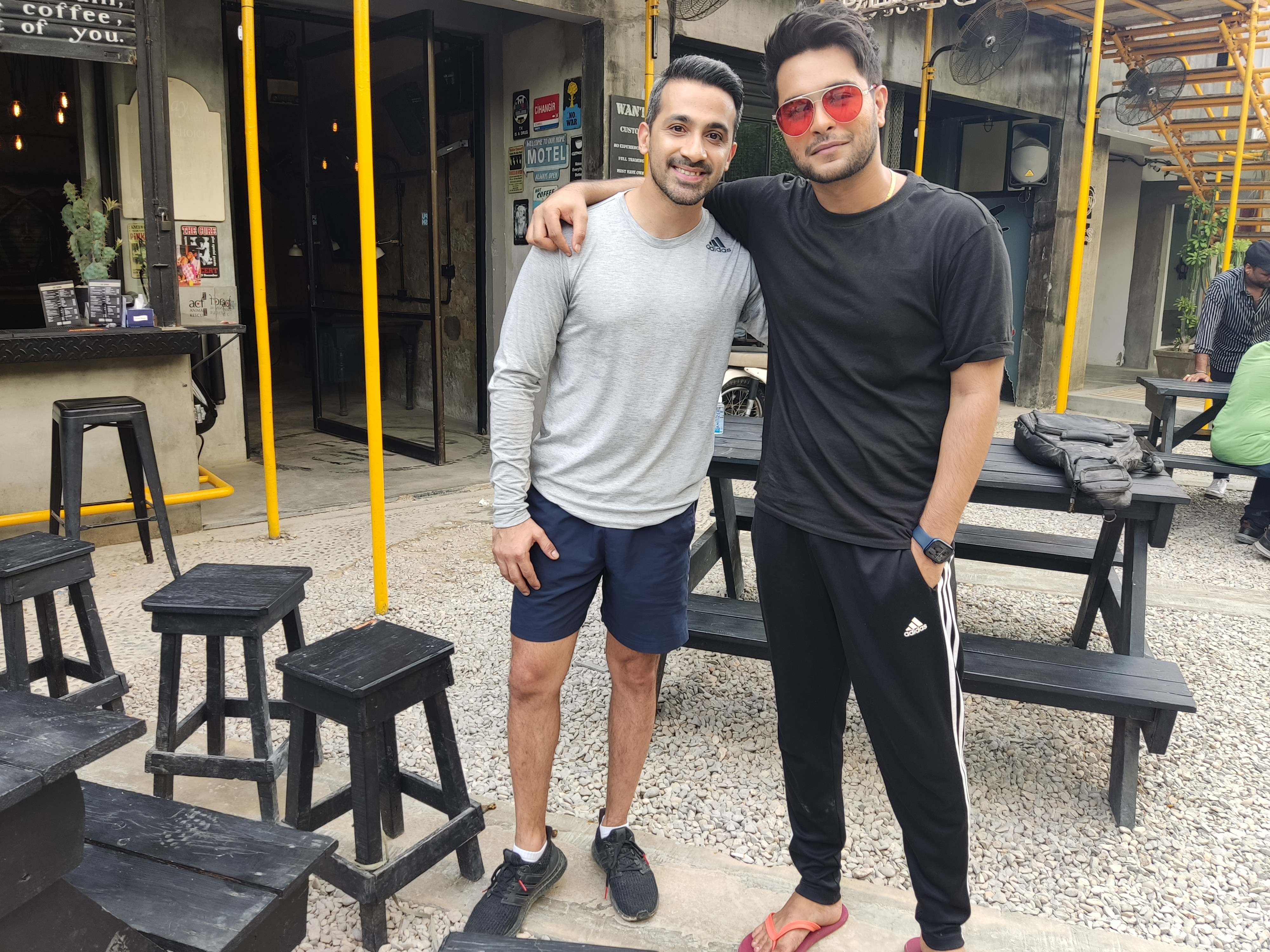 Photo: Asfa Sultan
Changing gears
According to Azhar, it was all the result of a night with renowned singer and musician Bilal Maqsood. "I was invited to this dinner by Bilal bhai. Strings had just concluded and Bilal bhai doesn't host such dinners. So I was hoping he'd maybe want to join me," Azhar laughed.
"Everyone was chitchatting when he looked at me and said, 'You know, Strings is no more so… why don't you just get the guys in your team?' Confused, I told him 'Bilal bhai, I already have a fixed set of musicians that I play with.' Then he said, 'but the dynamics of your sound could change.' I still thought, MashaAllah I already have such a talented bunch and we had an amazing drummer at that time, Bilawal Lahooti, who has played with Mekaal Hassan and Nescafe Basement. But I was sold when he asked me to replicate the live performing outlook of Strings," confessed Azhar.
Reiterating how Strings would perform their live shows with headphones on, Azhar shared, "It's a standard practice abroad so everyone can hear the metronome and their queues. But here, apart from Strings, Noori and a few other bands, hardly anyone does it. There are so many songs containing electronic samples that you can't play live with your instruments either, so Bilal bhai also asked me to inculcate elements that can make that possible."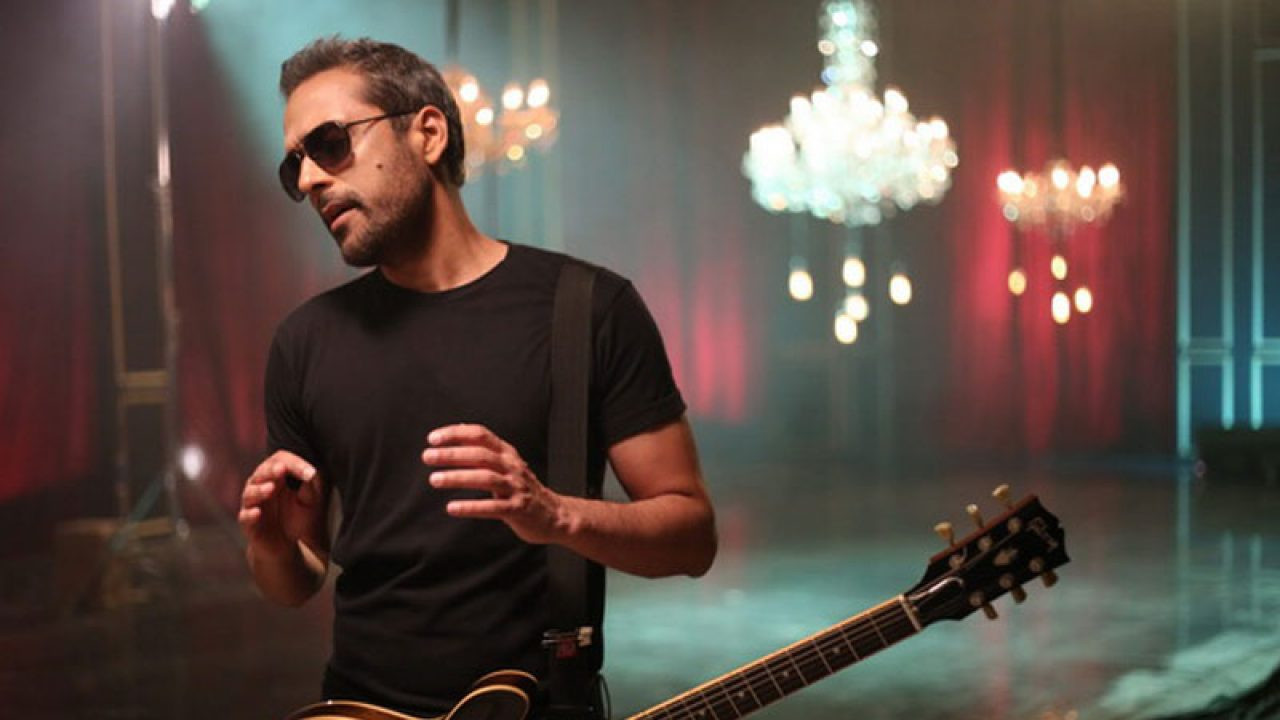 Upcoming music
Azhar's live band, which also features the likes of Kamran Zafar (Mannu), Dilawar Hussain, Qasim Azhar, Yasir Rizvi, Hassan Khan and Kumail Abbas, is now indulged in rearranging all of its songs to meet the demands of their latest addition. "After Aahad joined, we've been jamming every single day to rearrange our songs and reimagine their dimensions," said Qasim. "We are getting our live set list sorted. Creating a set list containing 12 to 15 songs from scratch is a task. So I don't think we can work on anything else until we can play this with our eyes closed," Azhar added.
"Bilal bhai has also promised to step in as our producer if we make this live set possible. So the first thing I thought about after he pitched the idea to me was; no one can listen to Strings live anymore, that opportunity has passed. No one can argue that until Strings was performing, they had the best live sound in Pakistan. And if God is passing down the opportunity – to carry forward the concept behind that live sound – how can I let it go?" he asked.
Have something to add to the story? Share it in the comments below.
COMMENTS
Comments are moderated and generally will be posted if they are on-topic and not abusive.
For more information, please see our Comments FAQ