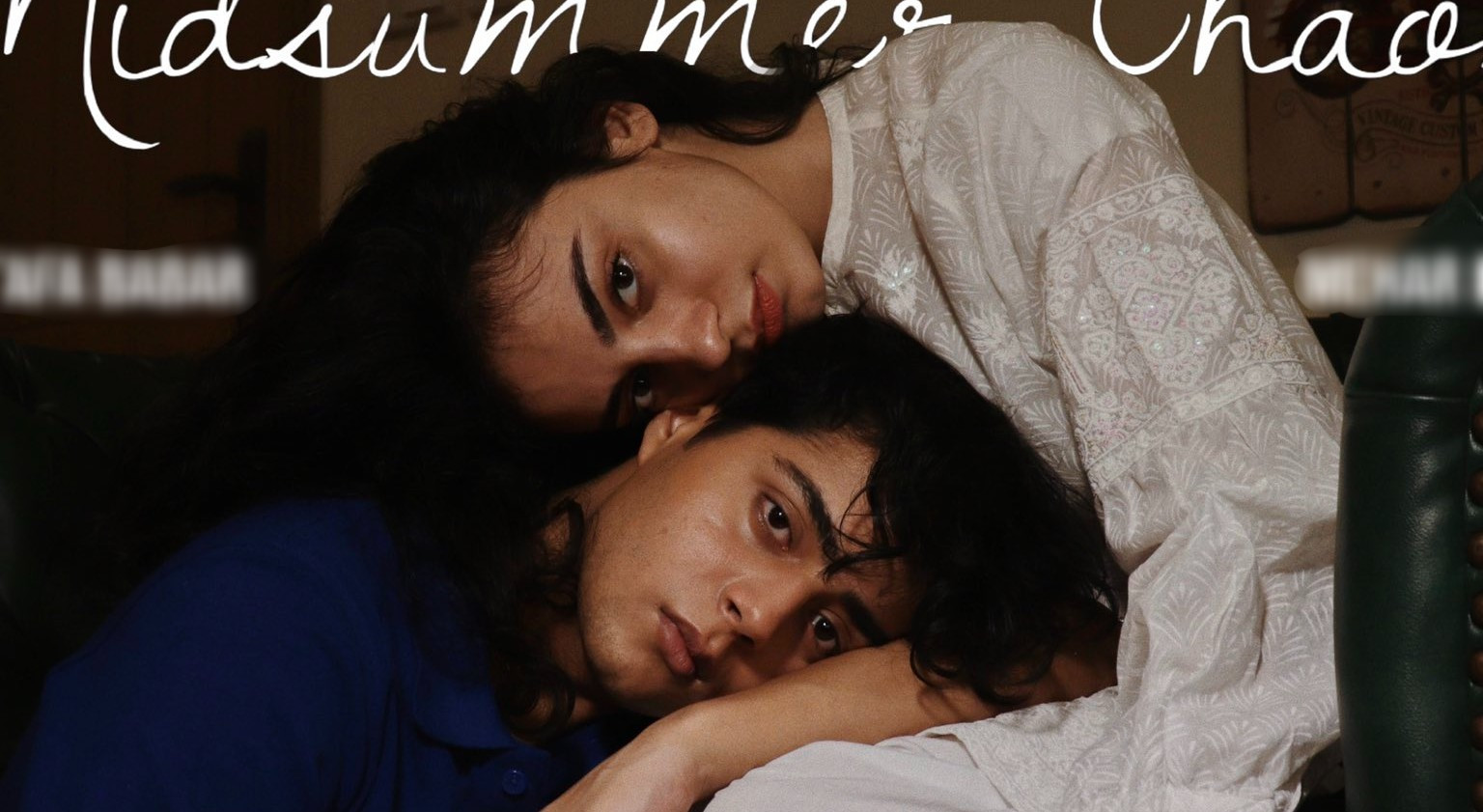 ---
Remember when Meray Paas Tum Ho ended and Twitter had nothing else to talk about? Well, history is repeating itself but this time, nobody's laughing.
Midsummer Chaos finally concluded yesterday evening but netizens are confused whether they should make memes or contemplate investing (read wasting) eighty minutes of their life on the show. Many have in fact, lost the funny bone in their own bodies after watching the 'unfunny' finale, which has rendered them speechless. Still, the fact that the show kept so many viewers hooked till the end is something we must commend.
"I really wanted to make a funny joke about the Midsummer Chaos finale but the whole episode was so unbelievably unfunny that I'm actually scared for my mental health," lamented a user on Twitter. "I want these 80-something minutes of my life back!" they added. Many did not receive the closure they were hoping to get and many are certain Ahmed Sarym was simply trying to conclude an essay he did not plan on writing in the first place. "Am I the only one who didn't understand the Midsummer Chaos ending?" asked a viewer on the micro-blogging site. "The ending of Midsummer Chaos was something I'd write if I was running out of words in an English exam," quipped another.
Several, however, simply celebrated the fact that the 'cringe-fest' was finally over and alleged that the 'YouTube headquarters' would be doing the same. As for us, well, let's just say we're sad what started on a high note had to end so soon.
Nevertheless, here's what many are feeling right now:
At a first glance, Midsummer Chaos looked like a parody of a group of teenagers from Islamabad's affluent social class and how their seemingly 'first world' problems and teenage angst gets the better of them. As their intolerable accents get accentuated by their pretentious mannerism, these teenagers become more and more annoying as the show propels into utter confusion.
In a nutshell, Midsummer Chaos became the talk of the town (not just Islamabad), for what can best be described as organised cringe and not comedy. Mind you, it did not feature short sketches or home-made videos of white women throwing pizza in a blender, it was in fact, a complete show with characters going through a serious crises. It came out of nowhere and got everyone talking, just like Taher Shah's songs, whose catalogue wouldn't have been this funny either if he didn't take it so seriously.
The show offered enough fodder to provoke celebrity WhatsApp groups, established filmmakers and many of us viewers to get a kick out of it. But the brains behind the series had clarified to The Express Tribune that Midsummer Chaos was intended to be an exaggerated depiction.
Have something to add to the story? Share it in the comments below.
COMMENTS
Comments are moderated and generally will be posted if they are on-topic and not abusive.
For more information, please see our Comments FAQ