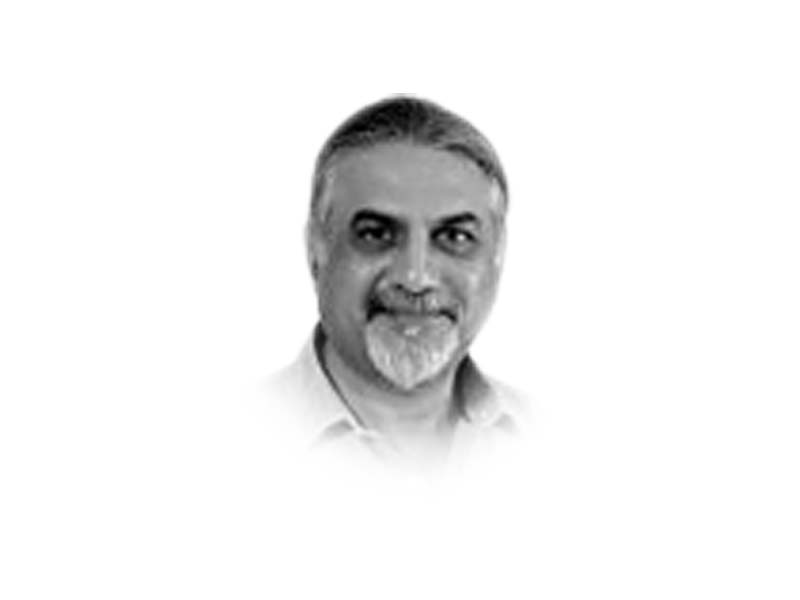 ---
The fall of Kabul in 1992 and 1996 — to Mujahedeen and the Taliban respectively — drew two absolutely opposite and divergent responses from India. In 1992, India preferred to stay in Afghanistan and in 1996 it walked out with zero diplomatic presence there. Knowing why the Indian response during both the takeovers was different is crucial to understand what will be India's next move and its strategic convergence this time around on Afghanistan.
Two weeks after the fall of the Najibullah government (30 April 1992), India recognised Mujahedeen's government and moved forward to implement what is recalled as 'Rao doctrine'. But first the circumstances under which these Indian policy decisions were made. In 1992 Indian hands were full. Rajiv Gandhi was assassinated in the previous year and PM Narasimha Rao had come to power. India had trained and equipped LTTE against the Sinhalese and their government in Colombo and later sent its army to overtly fight against them. India in early 90s understood the after-effects of employing coercive means for political purposes (against Sikhs and in Sri Lanka) and thus preferred a policy of engagement which it preferred to execute in Afghanistan.
India's greatest supporter, the Soviet Union, had also disintegrated and this had a negative effect on Indian economy. With dried-up foreign exchange reserves in 1992, India could hardy finance three more weeks of imports (against 3% Indian annual growth Pakistan's economy at that time was growing at 5-6% annually). So basically, in 1992 raging insurgencies in Punjab, Kashmir and Assam, failing economy and a failed military operation in Sri Lanka starred India right in its face. Therefore, in 1992 India's hands were full and all it could do was undertake a policy of conciliation in Afghanistan. History recalls that policy as 'Rao doctrine'.
This doctrine was based on the circumstances India faced and the lessons learnt by India in Sri Lanka; and the main goals to achieve under this doctrine were: deal with anyone who is in power even if they were Mujahedeen; not to involve in the internal affairs of Afghanistan and never support or arm any group in Afghanistan; support people to people contact; and retain India's diplomatic mission in that country. Another factor was not to view Afghanistan just in the South Asian context but also in the Central Asian one.
India also believed that staying in Afghanistan would help in reaching out to the Central Asian States and it would be easier seeking their support for Kashmir in the UN. Most importantly, while Pakistan wanted India out of Afghanistan, Indian focus was on its ability to stay, stick and survive. Narasimha Rao was a reformer and many considered him as the father of economic reforms in India and even the first budget of his government presented in 1991 is hailed by many as one that laid the foundations of modern India. Indian policy in Afghanistan was thus polite and calm and non-interfering.
When year 1996-97 came, Indian economy was growing at the rate of 7.5% annually courtesy PM Rao's opening up of the economy. So, when Taliban took over Afghanistan in 1996, India was in an entirely different political and economic mood. In 1996, Taliban had taken over; President Najibullah was murdered; situation in Kashmir had worsened; and Narasimha Rao had departed. India took a U-turn in its Afghan policy. The key aspects of this policy were: don't recognise the Taliban regime as a legitimate government keeping up with how the broader international community was reacting at that time; have no diplomatic presence in Afghanistan (from 1996-2001 no Indian diplomatic presence there); and increase its covert assistance and presence in Afghanistan.
For the following five years (1996-2001), also termed a period of India-Afghanistan diplomatic black hole, India together with Russia, Iran and Central Asian States provided covert military and financial support to the United Front against Taliban which was considered as Pakistan's proxy by all these states. This Indian act of covert interference in the internal matters of Afghanistan is hardly ever acknowledged or condemned by the outside world. What it took away from India was its position of neutrality and today it is a party to war in Afghanistan.
It will be interesting for the readers or the students of international relations to study the two different policies that India practised in Afghanistan. An additional import dimension added to the current Indian policy in Afghanistan is India's capital investment there. There was no Indian capital investment in Afghanistan throughout the 90s and up to 2001; and with the Taliban likely takeover now, India's capital investment as well as strategic gains are likely to suffer a huge loss.
Indian policy in Afghanistan has failed and although it tried to beat Pakistan by executing a proxy from across the Afghanistan border, India never realised that it can never beat Pakistan's advantage of geography. India is absolutely on a separate strategic wavelength when it comes to comparing what the outside world wants to achieve in Afghanistan — cessation of hostilities, end of foreign occupation, elections, a constitution acceptable to all stakeholders, and a peaceful and prosperous Afghanistan. The presence of India's covert infrastructure in Afghanistan under the guise of its capital investment did little to advance these Afghan interests.
India must also accept the changing regional strategic alignment. Pakistan's PM is in Uzbekistan. Pakistan is still spearheading the Afghan peace process and holding a peace conference in Islamabad which will be attended by Afghan leadership. Pakistan's relations with Russia are continuously improving and Pak Stream Gas Pipeline, a joint Pakistan-Russian project that had been suffering from delays since 2015, has had its 'Head of Terms' construction agreement signed a couple of days back. This may even pave the way for President Putin's long-awaited visit to Pakistan during which he may inaugurate the project. The Pakistan-China friendship continues to stand on sound footings despite the cowardly attack executed on Chinese workers heading for Dasu Hydropower project. CPEC projects are rolling forward and most importantly Pakistani military is ready and willing to sacrifice their lives to safeguard and protect the interests of its nation.
The PM of Pakistan categorically communicated to the US that Pakistan can be its partner in peace but not in war. India inflicted a covert war on Pakistan using Afghanistan's territory. For over last two decades, India in Afghanistan has tried to run with the hare and hunt with the hound. The time for that is almost over now.
When states employ coercive techniques to settle political problems (Kashmir and Afghanistan), they not only delay the solutions to the problems but also suffer from their after-effects. Pakistan learnt this lesson. India is still learning.
Published in The Express Tribune, July 18th, 2021.
Like Opinion & Editorial on Facebook, follow @ETOpEd on Twitter to receive all updates on all our daily pieces.
COMMENTS
Comments are moderated and generally will be posted if they are on-topic and not abusive.
For more information, please see our Comments FAQ