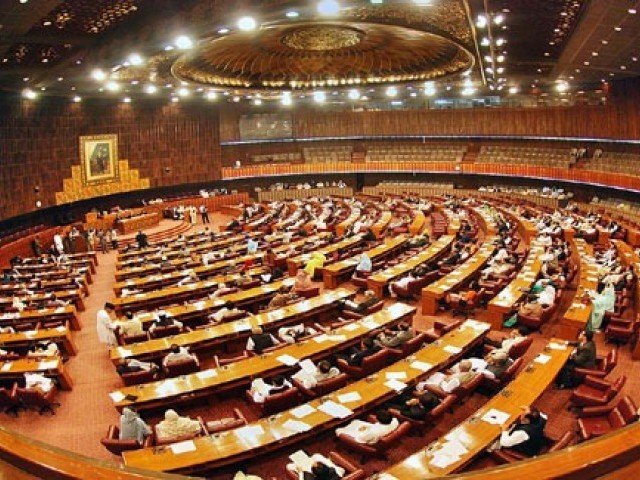 ---
ISLAMABAD:
Opposition in the Senate on Friday staged a walkout after lodging vehement protest against the government's introduction of Federal Medical Teaching Institute Bill and National Institute Health Reorganization Bill 2021 in the house.
The uproar in the Senate session, chaired by its chairman Sadiq Sanjrani, was stirred when Parliamentary Affairs Adviser Babar Awan placed the two bills under a supplementary agenda for passage.
Mr. Sanjrani Chairman Senate noted with annoyance that "government sends its agenda too late and now it has brought a side agenda.
"However, Babar Awan said: "The bill represented the beauty of democracy and the discretionary right of the government. The bill was introduced after conducting vote and it had won 39 votes in its favour".
Read Senate passes law on women's property rights
The bills, however, were eventually passed in the midst of opposition noise and heated exchange of barbs between the treasury and opposition members.Reacting to the passage of the bill, Sherry Rehman said the supplementary agenda was distributed after the census.
"This has never happened in the history of this parliament."She claimed that "worst kind of legislation is being enacted in the house which the country had not seen since the days of dictatorship".
The house approved two bills on the agenda in addition to the two bills on the supplementary agenda, these include the Mutual Legal Assistance (Criminal Matters) (Amendment) Bill, 2021 and the Regulation of Generation, Transmission and Distribution of Electric Power (Amendment) Bill, 2021.
COMMENTS
Comments are moderated and generally will be posted if they are on-topic and not abusive.
For more information, please see our Comments FAQ