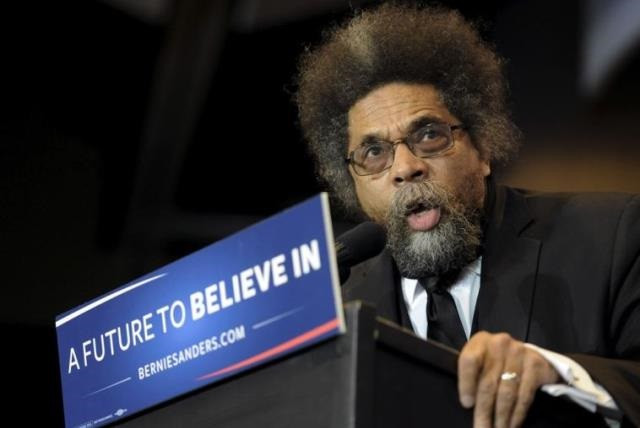 ---
MASSACHUSETTS, US:
Cornel Ronald West, an American philosopher, political activist, social critic and public intellectual, resigned from the Harvard University owing to what he described as the institution's "spiritual rot", RT reported.
The academic has been at odds with Harvard in the past and has maintained that race and politics influenced his departure.
In a resignation letter penned in June but posted on Twitter on Tuesday, West wrote, "How sad it is to see our beloved Harvard Divinity School in such decline and decay".
Continuing to air his grievances at the school, he claimed that the "shadow of Jim Crow" looms over its campus, and slammed the "superficial diversity" apparently embraced by the management.
West had previously announced his departure from Harvard back in March, after he was passed over for a tenured position. He said that he would be leaving Harvard for a position at Union Theological Seminary in New York, where he was an assistant professor in the 1980s.
Read Pakistan fails to reap demographic dividend
In his letter, West complained about having all of his courses – covering topics such as existentialism and American democracy – rolled under the banner of "Afro-American Religious Studies".
He claimed that his application for tenure was rejected due to his outspoken support for the Palestinian cause (Harvard reportedly invests heavily in companies linked to Israeli settlements on Palestinian land).
He also complained about receiving a low salary, being denied the sabbatical he asked for, and receiving little sympathy from the university following the death of his mother earlier this year.
"This kind of narcissistic academic professionalism, cowardly deference to the anti-Palestinian prejudices of the Harvard administration, and indifference to my mother's death constitute an intellectual bankruptcy of deep depths," he wrote in conclusion.
This is my candid letter of resignation to my Harvard Dean. I try to tell the unvarnished truth about the decadence in our market-driven universities! Let us bear witness against this spiritual rot! pic.twitter.com/hCLAuNSWDu

— Cornel West (@CornelWest) July 13, 2021
West's resignation is not the first time he has publicly clashed with, and then left, Harvard.
Back in 2002, he departed Harvard for Princeton after then-president Lawrence Summers investigated him for missing several weeks of classes, allegedly inflating students' grades, and releasing a hip-hop album that he called an "embarrassment" to the university.
In his defense, West claimed that the Harvard administration had it in for his Black Studies department, and that Summers "messed with the wrong Negro" by allegedly targeting him.
COMMENTS
Comments are moderated and generally will be posted if they are on-topic and not abusive.
For more information, please see our Comments FAQ