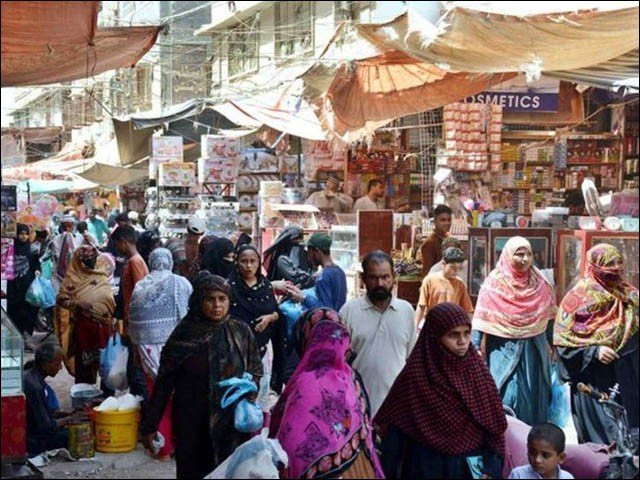 ---
KARACHI:
In a series of measures taken to curb the spread of the Covid-19 fourth wave, the Sindh government announced on Wednesday banning indoor dining at restaurants from tomorrow (Thursday).
Furthermore, the provincial government also announced closure of schools from classes I to VIII from Friday.
The decisions were taken at a meeting of the provincial coronavirus task force, presided over by Sindh Chief Minister Murad Ali Shah.
It was decided at the meeting that classes IX and above would remain open only for examinations.
The forum also decided to close amusement and water parks as well as recreational spots such as Sea View, Hawkesbay, Keenjhar Lake among others from Friday onwards; cinemas, indoor gyms and sports facilities would also be closed down.
"The rate positivity in the province has reached 7.4 per cent," the forum was briefed.
Read PM repeats call for joint global fight against Covid
CM Murad said that the situation would worsen if Covid-19 cases increased by five per cent in the province. The situation in Karachi is very bad, he stated.
A total of 16,262 tests were conducted yesterday, he informed, adding that out of these, 1,201 came out positive. At present, 837 patients are in hospitals, the task force was further revealed.
According to Health Secretary Kazim Jatoi, most of the patients were admitted in government hospitals now.
The forum was also apprised that on July 13, the positivity ratio in Karachi was found to be 17.11 per cent. According to the weekly Covid-19 report, Karachi's district East had a 21 per cent positivty ratio, South had 15 per cent, Central had 12 per cent and Korangi eight per cent.
The task force also stated that so far about 5,870,991 doses of vaccine had been received out of which 4,465,908 had been administered.
COMMENTS
Comments are moderated and generally will be posted if they are on-topic and not abusive.
For more information, please see our Comments FAQ