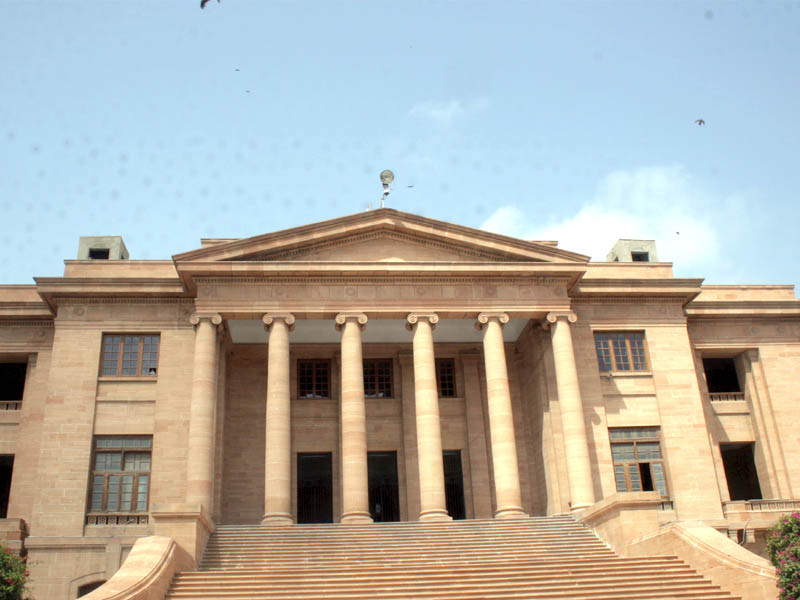 ---
KARACHI:
The Sindh High Court reserved on Monday reserved verdict on the Pakistan Peoples Party leader Khursheed Shah's bail plea in a case pertaining to having assets beyond known means.
A two-member bench, Justice Shamsuddin Abbasi and Justice Amjad Ali Sahito, was hearing the petition against the detention of Shah. At the outset of the hearing, the counsel representing Khursheed Shah, Advocate Makhdoom Ali Khan gave arguments over the bail plea.
He apprised that only three out of 44 witnesses have recorded their statements and no evidence against Khursheed had been presented as yet. The counsel maintained that they fear that the case against Khursheed will be prolonged therefore he should be released on bail.
At this National Accountability Bureau (NAB) prosecutor maintained that they have been trying to pursue the reference against Khursheed in time. NAB has never requested to adjourn the hearing, he claimed, adding that the delay tactics were being used by the defence instead.
The prosecutor apprised that the accused got admitted at the National Institute of Cardio-Vascular Diseases (NICVD), where the NAB officials weren't allowed to enter. He claimed that additional meetings were being conducted at the NICVD.
At this, Justice Sahito inquired that whether the accountability court was informed about this matter and requested the transfer of accused from NICVD to the prison. The court observed that final reference hasn't been filed even after keeping the accused imprisoned for 20 months.
During the hearing, NAB prosecutor pleaded to adjourn the hearing till Friday. At this, the court told the counsels to complete the arguments, declaring that the decision on the bail plea would be made on this hearing. Responding to the court's order, the NAB's counsel requested the court to reject Khursheed's bail plea in light of Supreme Court's verdicts in similar cases.
After the completion of the arguments, the court reserved the verdict on Khursheed's plea and directed the parties to submit their arguments in written by Friday
COMMENTS
Comments are moderated and generally will be posted if they are on-topic and not abusive.
For more information, please see our Comments FAQ