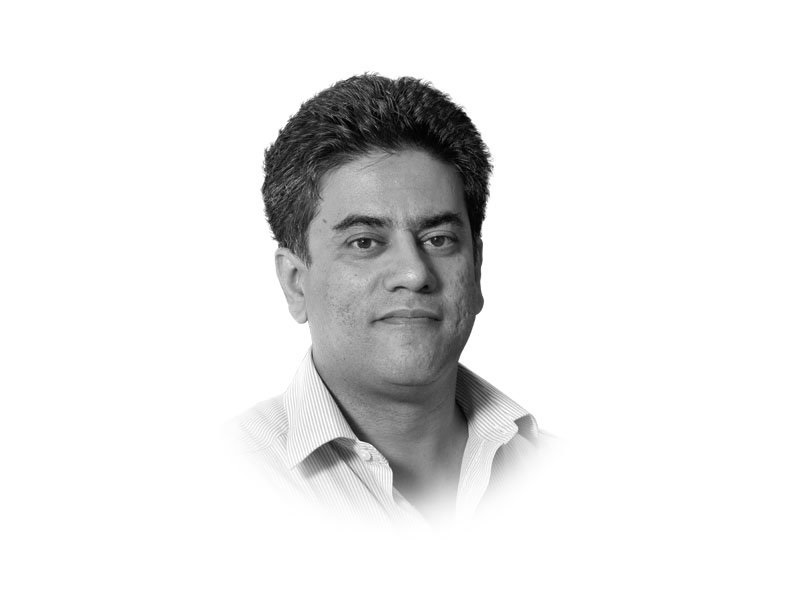 ---
The two dogs that mauled a pedestrian in DHA, Karachi, last month, will be put down. In a video that went viral, two dogs belonging to Humayun Khan, a resident of Khayaban-e-Rahat in DHA, were seen to have attacked Mirza Akhtar Ali, who was out for a walk in the street. It was only after the owner's son intervened, the dogs spared the victim — badly mauled and bleeding.
Mirza Akhtar Ali Khan, an advocate by profession, pressed legal charges against Khan which resulted in a compromise under which Akhtar agreed to forgive Khan on condition that the dogs be put down, that any other canines be registered with the Cantonment Board Clifton (CBC), that he not let out any other dog onto the street unless with a trained handler and that Humayun donate Rs1 million to ACF Animal Rescue, a local animal shelter.
So far so good. While animal rights activists have decried the condition of putting down the dogs, this incident sets precedence for other dog owners to take responsibility for their pets.
Covid and lockdowns have resulted in many people keeping dogs. Unfortunately, for many such pet owners, there is no sense on how to take care of them. The walking of the dog is left to the domestic help or to a hired person. Dog owners also do not have any clue on what dogs to keep and raise. There has been a sudden influx of Huskies in Karachi despite the fact that this breed is most unsuitable to the weather of the city.
What do most Pakistanis have against dogs? Street dogs are the worst off. Every person who comes near to one simply assumes that the dog will bite. This person then throws stones and injures the hapless dog.
The only dogs that most seem to appreciate are the German Shepherd, the Doberman or similar breeds. And the only way we seem to rear dogs is to train them to become vicious and unfriendly. The concept of a family dog eludes most of us. A dog can only be a watchdog. And a dog isn't a dog if it doesn't bite. Hence the constant fear of being bitten by one.
There are some who argue that with people going hungry in the country, why should one spend so much on animals. This argument is flawed. One is not at the expense of the other. This righteous attitude in some only helps us as a nation to treat dogs in the worst manner possible.
For stray dogs, the official response is either poisoning or shooting. I have seen this ugly sight at Sea View some years back where members of an "anti-dog cell" calmly walked on the beach and took pot-shots at dogs within range, in full view of families, including children.
There is a simple, logical and humane solution to such problems. Forget about the West — even countries like Turkey, Nepal and Thailand have animal birth control and vaccination programmes. They catch stray dogs from the streets, about 20 to 30 a day, and sterilise and vaccinate them against rabies. They tag their ears so that people know they have undergone treatment. The strategy is to trap, spay or neuter, vaccinate and treat, and release them.
Some vets in Karachi have started doing this. But we need to do this on a larger scale. A road trip across Punjab and Sindh last year showed that the number of strays has risen considerably, especially in rural areas. Residents keep dogs outside their houses to ensure some sort of security for their surroundings. The problem is that the same dogs become a menace for everyone else. Time and again we have seen such dogs biting innocent passers-by.
It is estimated that every year between 2,000 to 5,000 Pakistanis die of rabies infection caused by the bite of a rabid animal, usually dogs. The tragic death in Larkana of a pre-teen boy, whose final gasps in his mother's arms were caught on a video that circulated widely on social media, has for the moment brought rabies back into the country's focus.
The bigger question is: what can be done about the dogs? The long-term solution is for the government to take responsibility for stray dogs while owners take responsibility for their pet dogs. We need to act sensibly otherwise the problem won't go away.
Published in The Express Tribune, July 12th, 2021.
Like Opinion & Editorial on Facebook, follow @ETOpEd on Twitter to receive all updates on all our daily pieces.
COMMENTS
Comments are moderated and generally will be posted if they are on-topic and not abusive.
For more information, please see our Comments FAQ