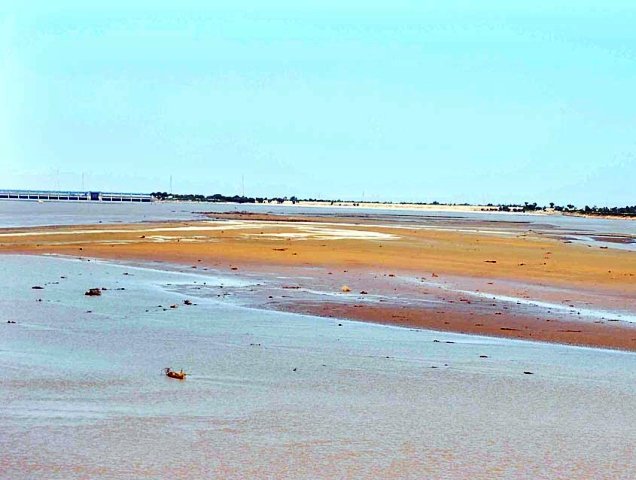 ---
ISLAMABAD:
The Indus River System Authority (Irsa) has told the Ministry of Water Resources that the Water and Power Development Authority (Wapda) is not releasing the recommended amount of water from Tarbela Dam, causing a shortage of water in Punjab and Sindh at a crucial time for rice sowing.
Meanwhile the water regulator has also convened an emergency meeting of its advisory committee, scheduled for Thursday [July 8], to discuss the prevailing water situation in the country.
In its letter to the ministry, Irsa said it had placed an indent of 155,000 cubic feet per second (cfs) for release of water from Tarbela Dam but Wapda has been releasing only around 131,000cfs since June 27 "due to some constraints".
"Resultantly, a shortage of around 10% to 15% is being passed to Punjab and Sindh provinces at this crucial juncture of rice sowing," it said.
According to the letter, 0.782 million acre feet (MAF) of water is available at Tarbela reservoir but Wapda is not meeting Irsa's indent of 155,000cfs "and thus endangering the Kharif crops."
"It is, therefore, requested that Wapda be directed to make arrangements and direct the concerned quarters to meet Irsa's indent of 155,000cfs to avoid shortages to the provinces," the letter stated.
Irsa on Monday also sent a letter to the members of its advisory committee – comprising Ministry of Water Resources' chief engineering adviser as well as members from Wapda and provincial irrigation and agriculture departments – informing them about an emergency meeting on Thursday.
The meeting, to be chaired by Irsa Chairman Rao Irshad Ali Khan and Irsa Punjab member, will take a stock of the prevalent shortage of water and the "constrains" of Wapda.
COMMENTS
Comments are moderated and generally will be posted if they are on-topic and not abusive.
For more information, please see our Comments FAQ