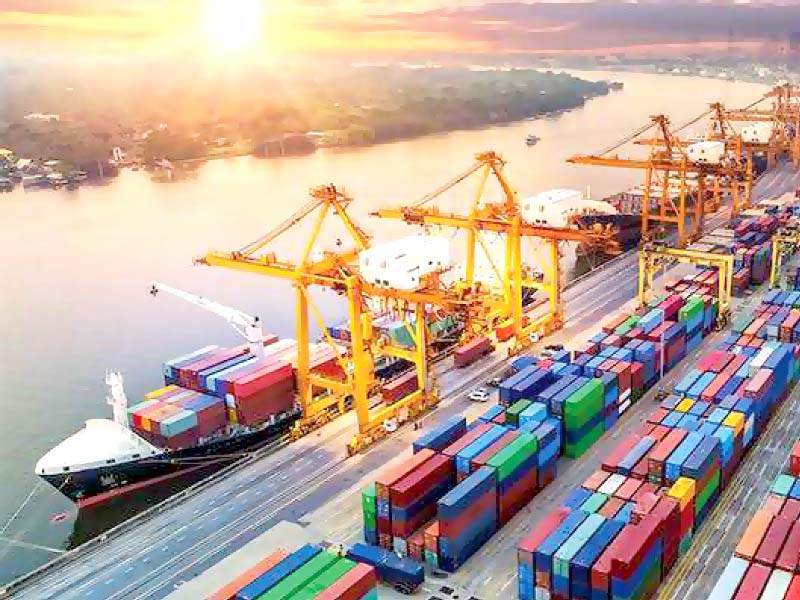 ---
ISLAMABAD:
A private company has mis-declared import of two units of old and used double cabin truck mounted cranes, a case that has now landed in the federal cabinet.
The Ministry of Commerce has sought one-time permission for post-shipment inspection of two units of truck mounted cranes that were imported for wind generation project in relaxation of the Import Policy Order (IPO) 2020.
However, during discussion, cabinet members pointed out that reasons for not conducting pre-shipment inspection had not been mentioned in the summary and questioned how the cranes were declared as "temporary import" in terms of Para 13 of IPO, 2020, which was restricted to construction, oil exploration and mining companies while Tricorn Wind Power (Pvt) Ltd was registered as an electric power generation company.
Adviser to the prime minister on commerce and investment had sought more time to further examine the case in a meeting of cabinet held on June 22 and requested to defer the agenda item.
The Commerce Division apprised the cabinet that the IPO 2020 vide Para-10(2)(d) allowed import of construction machinery including truck cranes subject to pre-shipment inspection in the exporting country from any of the internationally recognised pre-shipments inspection companies to the effect that the said machinery or transport vehicles were compliant with Euro-II equivalent or higher emission standards as notified by Pakistan Standard and Quality Control Authority (PSQCA), manufactured as such by original equipment manufacturer and not older than five years.
Tricorn Wind Power (Pvt) Ltd imported two units of old and used double cabin truck mounted cranes, vide gd no, pqib-hc-10143- 09-01-2021 for power generation project and filed home consumption goods declaration but declared in the column of description of the goods as 'temporary import', against declared PCT Code 8426.4900.
As per para 13 of the IPO 2020, temporary import of specified goods was allowed to construction companies or firms or oil and gas companies, oil exploration and production companies, mining companies, their authorised or approved contractors, sub-contractor and service companies, and refineries.
However, Tricorn Wind Power was registered as an electric power generation company in IPP mode with the Federal Board of Revenue (FBR) and did not fall in categories mentioned therein. It was pointed out that some goods were importable subject to submission of pre-shipment inspection certificate. Tricorn Wind Power had so far not fulfilled the said condition by submitting a valid certificate to meet legal requirements.
Keeping in view the importance of the 50MW wind power project, the company had requested one-time special permission for post shipment inspection certification by the local branch of any of the companies listed in the IPO 2020.
The FBR and Power Division had also requested to consider granting permission for post-shipment inspection of the imported truck mounted cranes on one-time basis.
Para 20 of the IPO 2020 empowers the federal government to condone such contravention upon payment of surcharge or on such conditions as it may prescribe.
The commerce ministry had submitted the summary before cabinet after incorporating B/L and GD numbers in the summary, mentioning payment of surcharge at 15% of C&F value including compliance of other conditions laid in IPO 2020.
In view of above, approval of the federal cabinet was solicited for granting one-time permission for post-shipment inspection of two truck mounted cranes imported for wind power generation project by Tricorn Wind Power vide subject to payment of surcharge at 15% of C&F value and compliance of other conditions of IPO 2020.
The cabinet considered the summary submitted by the Commerce Division, and directed to further examine the request of Tricorn Wind Power in accordance with relevant provisions of IPO 2020 and resubmit for the consideration of the cabinet.
Published in The Express Tribune, July 4th, 2021.
Like Business on Facebook, follow @TribuneBiz on Twitter to stay informed and join in the conversation.
COMMENTS
Comments are moderated and generally will be posted if they are on-topic and not abusive.
For more information, please see our Comments FAQ