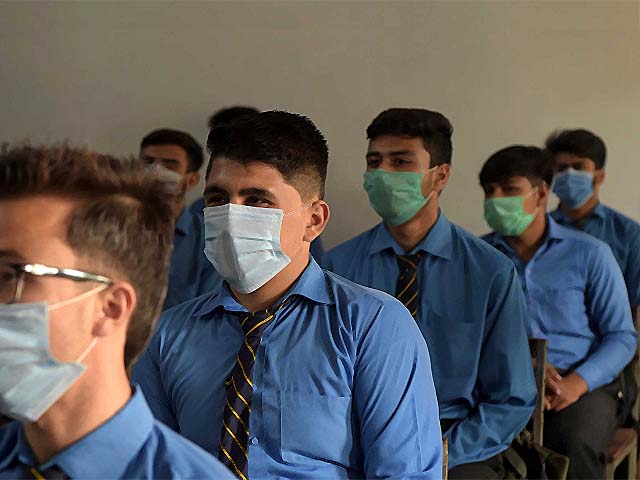 ---
ISLAMABAD:
A parliamentary panel has summoned the education ministry officials in its next meeting to seek clarification on the opening of schools in the federal capital despite the upper house committee's instructions for observing summer vacation in Islamabad's educational institutions from July 1.
The Senate Standing Committee on Education, which met here with Chairperson Irfan Siddiqui on Friday, wrote a letter to the education ministry and summoned its officials to seek an explanation on the matter.
In the wake of an increase in temperature, the panel on Wednesday urged the education ministry to issue a notification asking schools to observe summer vacation in Islamabad's educational institutions from July 1 instead of July 18.
Expressing his concerns over the opening of schools amid scorching heat, Siddiqui said that the education ministry has neglected the "clear and unanimous" instructions of the parliamentary panel by opening educational institutions in the federal capital.
The chairperson recalling the last meeting, which also hosted the education ministry secretary.
"The education ministry secretary had assured that they would follow committee's instructions," he said. However, he said the upper house committee orders were neglected by opening institutions from July 1.
According to media reports, the Federal Directorate of Education (FDE) had earlier issued a notification stating that summer vacation in schools would be observed from July 18 to Aug 1. The FDE oversees the affairs of 423 public-sector educational institutions.
"The education ministry, while neglecting the Senate Standing Committee on Education instructions, didn't even bother to inform the panel on what grounds it didn't followed the orders," read the letter wrote by the committee secretary to the education ministry.
Talking to Express News, Siddiqui said that such a move of the education ministry was "tantamount to insulting" the committee's decision.
"The panel has taken a serious notice of the opening of schools," he said, adding that the panel would seek clarification from the education ministry in the next meeting.
COMMENTS
Comments are moderated and generally will be posted if they are on-topic and not abusive.
For more information, please see our Comments FAQ