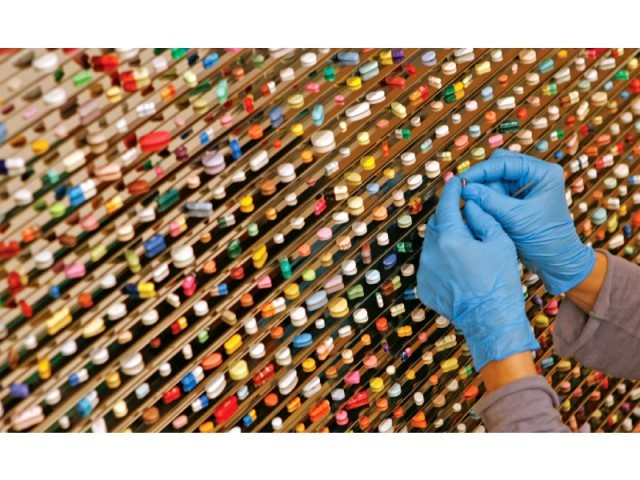 ---
ISLAMABAD:
Member of National Assembly Ramesh Lal accused on Friday certain pharmaceutical companies of converting black money to white right under the nose of Drug Regulatory Authority of Pakistan (DRAP).
In a meeting of the Standing Committee on Health chaired by Nisar Ahmed Cheema, MNA Ramesh Lal alleged that some pharmaceutical companies were carrying out money laundering under the disguise of importing raw material while clearly violating laws.
Ramesha Lal, who is also a member of the health committee, said that more than a year has passed since the entire record of the case was sent to DRAP. However, he lamented, the authority has failed to explain it and present the record to the committee.
"The performance of DRAP is not satisfactory," he said, informing he will take the case of these pharmaceutical companies to National Accountability Bureau (NAB) or Federal Investigation Agency (FIA). The lawmaker also requested the committee to refer the matter to NAB or FIA.
Read FIA arrests three over bank fraud
Sharing the details of the matter, Ramesh told the committee that DRAP allows a company to buy raw materials for the purpose of manufacturing medicines for $1,000 per kg.
However, the same raw material was being allowed to some companies for the meagre amount of three hundred dollars.
"If this does not count as money laundering then what would?" Ramesh asked.
The convener of the committee, Nisar Ahmed Cheema, directed the DRAP officers to submit the details of the case presented by the members to the committee.
Mr. Cheema also urged the pharmaceutical companies to reduce the prices of medicines.
The committee also decided to visit major pharmaceutical companies in phases in all four provinces.
COMMENTS
Comments are moderated and generally will be posted if they are on-topic and not abusive.
For more information, please see our Comments FAQ