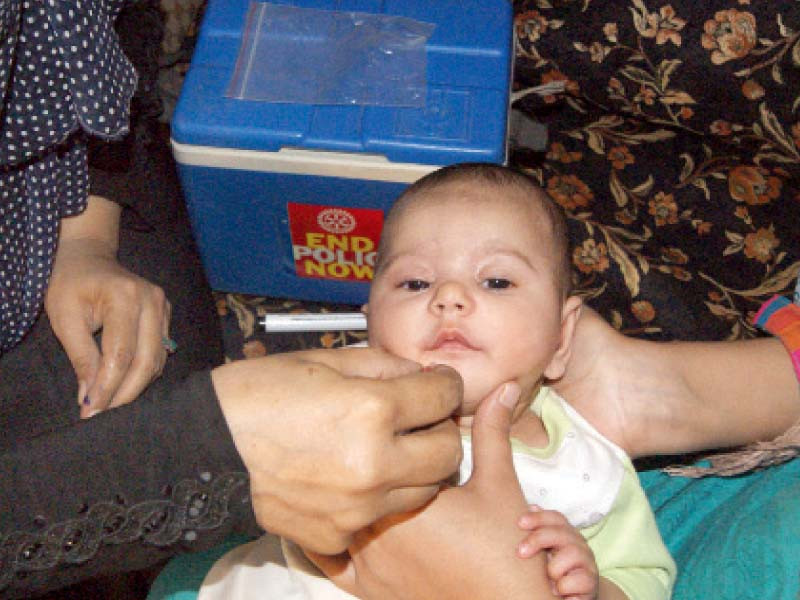 ---
QUETTA:
The polio virus, a carrier of a debilitating disease, started plaguing the industrialised world in the early 20th century. Thereafter, the disease spread like wildfire across developing nations; going on to paralyse hundreds and thousands of children every year, across the globe.
By the 1960s, which cued the introduction of effective vaccines, the disease was soon brought under control, before being virtually eliminated as a public health emergency, from countries where it had long been endemic.
So has at least been the case for most nations except Pakistan, which to this day remains one among the only two countries left struggling with Poliomyelitis. Within the Islamic Republic, the Quetta block has emerged as one of the hubs for the infectious disease that mainly affects children under the age of five. "There is no cure for the disease after transmission, but a grim possibility of physical disability that haunts the infected for a lifelong," said Dr Sonia, a general physician at a private hospital.
Housed in a modest settlement in the Musa Colony area of Quetta, is a family of five siblings; all of whom were born with congenital poliomyelitis or paralysis of the newborn. A condition that medical research confirms can be avoided through immunisation during pregnancy.
The lack of vaccination for brothers Mohammad Rafiq, Shuaqat, Asif, Sadiq and Raza, has meant a life in crutches, where taking every step is an uphill battle.
Fecal-oral transmission is said to be the most common source of transmission of the poliovirus in developing countries. In 2019, Pakistan saw a resurgence of polio with 147 reported cases of the WPV1 variant of the virus, which was approximately 12 times the number reported the year before. Between then and now, dozens of polio cases have erupted across the country, in cities like Karachi, Peshawar, and Quetta, which have been notable reservoirs of the disease.
Owing to which, Pakistan has remained under a polio-linked travel restriction imposed by the World Health Organization, which since 2014, requires every person travelling abroad to carry a polio vaccination certificate.
As for Mohammad Rafiq and his brothers, without access to a support programme of any kind, looking for a source of income has meant running from pillar to post in the metropolitan city of Quetta, said their relative Abdul Qadir.
Their disability makes finding work very hard. So four of them, including Rafiq, Shuaqat, Asif and Raza, have had to work as cobblers outside malls and plazas. But since all hands are needed on deck, the youngest one, who is just nine years old, also helps out his siblings in his spare time from the seminary.
"We are fortunate to be alive and are doing whatever we can to survive, but sustenance is becoming increasingly difficult in absence of any help from the government. We plead to the government to help us in these troubling times," Mohammad Rafiq appealed via The Express Tribune.
Published in The Express Tribune, July 3rd, 2021.
COMMENTS
Comments are moderated and generally will be posted if they are on-topic and not abusive.
For more information, please see our Comments FAQ